Non-fungible tokens, or NFTs, are altering our perceptions of art, and financiers are paying attention.
NFTs have risen to prominence in the cryptocurrency industry in recent years. Artists have taken use of the technology's ability to generate real-world scarcity for digital goods using cryptographically unique tokens.
NFT markets like Nifty Gateway and OpenSea marketplace have experienced record trading volumes as everyone tries to understand this new asset class.
What's an NFT?
A non-fungible token (NFT) is a one-of-a-kind digital asset, identical to bitcoin, that is maintained on a blockchain. NFTs, despite being entirely virtual, is seen as a value-added asset.
Unlike other exchangeable cryptocurrencies such as Bitcoin or Ethereum, each NFT is different and cannot be traded or substituted with something identical. While various NFTs may share some characteristics, each is distinct in its own right. As long as they're virtual, they can be anything.

Most NFT's are part of Ethreum Blockchain. For turning your art into NFT, you need to pay a minimum gas fee as well. Since the crypto market fluctuates from time to time that's why you should always update your knowledge of recent market information, eth coin price, and ethereum price prediction by experts to understand the trends.
Top 10 Most Expensive NFTs in 2022
Let's have a look at the top 10 most expensive NFTs of 2022:
1. Everydays: the First 5000 Days
Price: $69.3 Million
Seller: Beeple
Buyer: Metakovan
Beeple, the artist, was not as well-known as you might think prior to last year. He did, however, sell one of the most costly NFT artworks on the market in 2021. "Everydays: the First 5000 Days" is the title of the piece. The more intriguing aspect of this bidding is that it actually occurred at Christie's.
The piece is made up of a collage of 5,000 of the artist's previous works. Beeple set out on a goal in 2007 to produce and upload a new piece of graphic arts web every day. The end outcome was 5,000 digital photographs.
- Advertisement -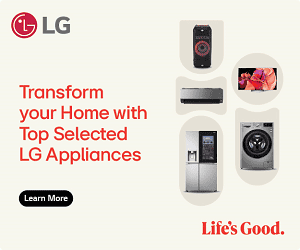 Vignesh Sundaresan (aka MetaKovan) purchased the artwork after it was auctioned off by Christie's in an online auction. He told CNBC that he was prepared to go even further since NFTs represented the beginning of a new age in art.
2. CryptoPunk #7523 by Larva Labs
Price: $11.7 Million
Seller: Anonymous
Buyer: Shalom Meckenzie
A pixelated image can only get you millions of dollars in the rarest of circumstances. One such instance is CryptoPunk #7523, created by John Watkinson and Matt Hall of Larva Labs. Unlike the other 10,000 collectible figures, this digital character is one of just nine Alien punks and the only one that has a surgical mask.
It was auctioned at a Sotheby's "Natively Digital" auction on June 10, 2021 for $11,754,000. Shalom Meckenzie, the buyer, is an Israeli entrepreneur who also happens to be the largest stakeholder in DraftKings, a daily fantasy sports and sports betting company.
3. CryptoPunk #3100 by Larva Labs
Price: $7.58 Million
Seller: Anonymous
Buyer: Anonymous
In truth, this CryptoPunk is a one-of-a-kind creature that originally belonged to a group of nine aliens. CryptoPunks, on the other hand, has just 10,000 punks in stock. Furthermore, just 9 of them are Aliens. As you can see, these nine collections are among the most uncommon. These are ERC-20 tokens, which means they adhere to ERC standards.
The figure has a blue-greenish complexion and appears with a headband, something only 406 punks have. Even more so since it only comes with one accessory, which is also uncommon, and only 333 punks have a single attachment. As a result, depending on the kind, accessories, and accessory numbers, this punk is the most uncommon. That is why it was sold for $7.58 million.
4. CryptoPunk #7804 By Larva Labs
Price: $7.57 Million
Seller: Dylan Field
Buyer: Anonymous
Dylan Field, the owner of CryptoPunk #7804, referred to the pipe-smoking extraterrestrial with a hat and sunglasses as the virtual Mona Lisa. It was sold in March 2021 to an unidentified bidder who goes by the Twitter handle Peruggia. Its worth, like that of other extraterrestrial CryptoPunks, stems from its scarcity and apparent aesthetic appeal.
Only 378 CryptoPunks smoke pipes, 317 wear tiny sunglasses, and 254 wear forward-facing hats out of a total of 10,000. All of these characteristics combine to make CryptoPunk #7804 one of the most sought-after Cryptopunks.
5. Crossroads by Beeple
Price: $6.66 Million
Seller: Beeple
Buyer: Anonymous
Among the most costly NFTs on our listing is Crossroads. One other Beeple piece that auctioned just a few days before a massive Everydays sale. This painting was also posted on Nifty Gateway by the artist. This is also a solitary piece of art rather than a collection, unlike Everydays. As a result, the artwork's evaluation has increased in value.
The virtual graphic Crossroads by Beeple depicts former US President Donald Trump lying face down on his stomach with nasty comments scrawled all across his body following his failure in the 2020 US presidential election. The fascinating thing about this NFT is that when Beeple initially developed it, he designed it in a way that the graphics would change depending on the election results.
6. Ocean Front by Beeple
Price: $6 Million
Seller: Beeple
Buyer: Justin Sun
Justin Sun, he is the CEO and founder of the cryptocurrency program TRON, was able to acquire this virtual painting by Beeple for a "modest" $6 million, which was 10 times less than what he was willing to spend for "Everydays". The greatest thing about this Nifty Gateway bid is that the funds went to Open Earth Foundation, a non-profit group dedicated to combating global warming.
The painting portrays a tree perched above a structure with cargo containers and mobile homes, which is perched atop the sea. Its purpose is to make a statement about the present climate change challenges that we are dealing with. As a result, the fact that the money will be used to track the success of the Paris Agreement makes this transaction unpleasant.
7. CyberPunk #5217 by Larva Labs
Price: $5.45 Million
Seller: Anonymous
Buyer: Anonymous
One Zombie CryptoPunk sold for 1,600 Ether (ETH) on August 24, totaling $5.3 million. The CryptoPunk, officially designated #7252, is now the fourth most expensive CryptoPunk on the market and the highest ranking in the Zombie category.
The transaction's seller received more than $2.5 million in return for his investment in NFT.
8. World Wide Web Source Code
Price: $5.43 Million
Seller: Sir Tim Berners-Lee
Buyer: Anonymous
Sir Tim Berners-Lee, the inventor of the World Wide Web (WWW), startled everyone when he unveiled a plan to sell off an NFT containing the actual source codes of the web at Sotheby's. Critics contended that selling the web's source files to a person violated the web's global character; Berners-Lee, for his part, argued that it was "completely consistent with the ideals of the web."
Sotheby's bid it off in the final week of June 2021 and traded it for $5,434,500 million to an unidentified bidder. However, less than an hour after the end of the auction, Scott Burke, a member of PleasrDAO, discovered an error in the video of the source code being written up.
9. Stay Free by Edward Snowden
Price: $5.4 Million
Seller: Edward Snowden
Buyer: Anonymous
Edward Snowden, the whistleblower, has made another gift to society. This one takes the shape of an NFT piece of art.
Stay Free, his digital artwork was sold for $5.4 million in April 2021. The artwork includes Platon's image of Snowden on top of court records declaring the National Security Agency's widespread surveillance program to be illegal. The revenues of this sale were donated to the Freedom of the Press Foundation, a non-profit organization dedicated to promoting free speech and press freedom.
10. The Very First Tweet
Price: $2.9 Million
Seller: Jack Dorsey
Buyer: Sina Estav
Our ranking of the most expensive NFTs in 2021 includes the very first tweet. In actuality, after founding Twitter in 2006, CEO and creator Jack Dorsey posted the very first tweet.
The post stated, "Just putting up my twttr." He later traded this tweet as such an NFT for $2.9 million! Given Twitter's enormous reputation, it's really unexpected that the very first post drew so much focus. This is a whole new type of asset tokenization.
In any case, the creator sold this tweet to Oracle CEO Sina Estav, who feels it is as significant as purchasing the Mona Lisa. In addition, the CEO auctioned this tweet on Valuables, a web-based auction site.
They will take a 5% cut from the selling price, according to the platform's regulations. Although the message will remain on Twitter, Sina is now the proprietor of that item.
Final Words
The enthusiasm that has led to these record-breaking NFT sales shows no signs of abating. NFTs are certain to continue shaking up the art world for the foreseeable future, upending digital ownership norms in the process. Whether or whether you think these computerized images are worthy of comparisons to the Mona Lisa or other classics, they have cemented their place as a strong participant in the digital world.
Related Topics
Paschal Okafor
is
NaijaTechGuide Team Lead
. The article
Top 10 Most Expensive NFTs of 2022
was written by . The article was last modified:
February 26th, 2022