Like the beauty of the brightest stars can be seen only at night, the vibrancy of the colors can only be found in LG OLED TV. And it's possible only because it ensures the perfect black.
Stars are seen bright in the dark black sky, colors are seen more vibrant in the dark. LG OLED TV Perfect Black technology gives you the experience of the perfect black where the black color itself can not be faked. Feel the astonishing moment by sitting in your drawing room in front of your LG OLED Perfect Black TV. LG is always technologically updated, and its stylish appearance and smart technology provide consumers with the highest level of satisfaction.
LG was the first to introduce OLED displays about a decade ago, and Butterfly Group is the first to introduce LG OLED TV in Bangladesh. The a9 (Alpha 9) sophisticated processor has been incorporated into the latest edition of their OLED TV. LG is providing the best viewing experience to its users through Butterfly Group. (Venture Beat, n.d.)
Normally, the image in TVs with OLED screens has a perfect black color. LG, on the other hand, decided to emphasize this feature and build on this aspect of the innovation. Thanks to Butterfly Group, through which LG transports us to a new world of innovation where we can enjoy the luxury of experiencing incredible things
What is Perfect Black Technology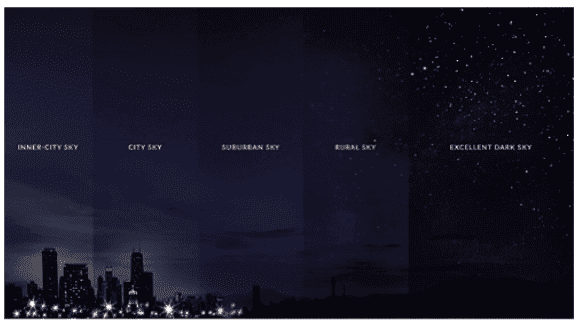 Perfect Black Technology means another level of the viewing experience. This technology gives higher contrast ratio and amazing viewing experience you may ever have. With this new superior OLED Perfect Black technology, display producer LG Electronics has succeeded to increase the TV viewing experience to another level. Images appear richer because of the company's superior technology, which also ensures that colors are correct and not overly saturated.
How "Perfect Black" Technology Works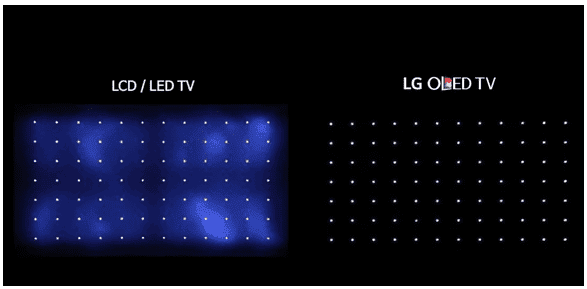 The pixels produce the light in an OLED TV display. They can turn it off rather than relying on a backlight to do so on their behalf when they need to be dark. (Nick pino, 2009)
To be more detailed, Every TV has a self-lit system which sometimes hampers the picture contrast and color vibration. In that case, the black color is not the perfect black and the image on the screen can not give you something that an OLED could do. Like OLED technology is not the same as LED technology.
Pixels on OLED televisions emit light. On a TV, one pixel is made up of four OLED LEDs. 4 OLED LEDs are utilized to create a color cast in OLED TVs. It is traditionally red, green, and blue, with a fourth subpixel white for a brighter image. These four LEDs work together to create different color tints depending on the brightness. Four OLED LEDs make up one image pixel, which is one spot on the screen where a color cast is created.
To achieve complete darkness, the LEDs are turned off and no longer emit light. As a result, an OLED TV can produce a perfect black color. Due to manufacturing technology and operating principles, it is nearly impossible to obtain a perfectly black color in LED TVs. Some of the light emitted by the backlight passes through the pixels and is visible on the screen. When we turn off the LEDs in OLED TVs, we get the perfect black color. At the moment, only OLED TVs can display true black. (Sheridan, 2019)
Because each OLED pixel can cast its light source when needed and entirely turn off when black is required, viewers of LG's OLED TVs do not experience light leaks, excess brightness, or erroneous colors. This "intelligent lighting approach" ensures that visuals are always crystal clear. You'll feel completely involved in the digital environment that's being displayed. The display is not only attractive to the eye, but it also exceeds the sense of realism that one could expect from a backlit LCD screen. (Jefferson, 2016).
No Image Retention Problem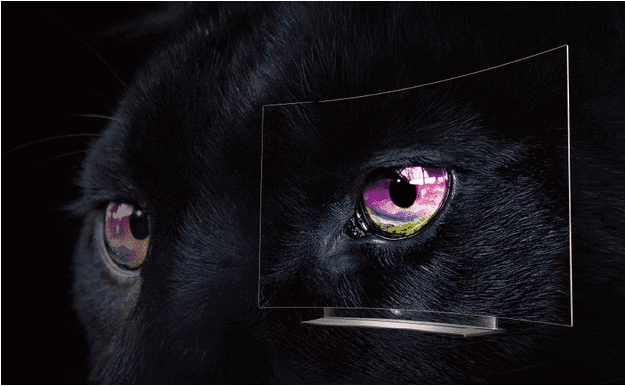 Some people think there might be a burn-in problem in an OLED TV. Burn-in, also known as image retention, occurs when an image or sequence is shown repeatedly on a television set, leaving a permanent trace on the panel, which is undesirable for home television.
With screen saver features, a Screen Shift function that "moves the screen slightly at regular intervals to preserve image quality," and "Logo Luminance Adjustment, which can detect static logos on the screen and reduce brightness to help decrease permanent image retention," LG is working to reduce the risk of this happening in a greater way. (Nick pino, 2009)
Benefits of LG OLED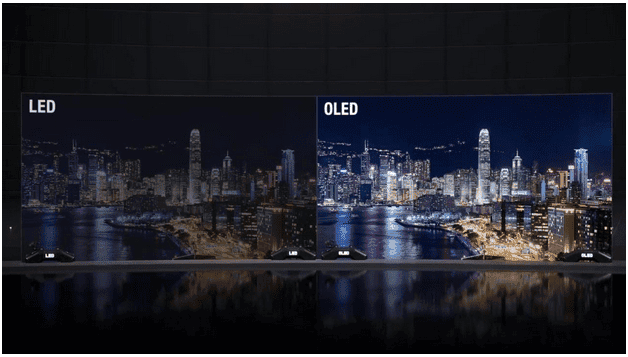 Watch TV the way it's displayed in theaters-The processor adjusts the picture automatically, turning off motion smoothing for a complete motion picture effect. Watch movies that maintain the creative intent and cinematic experience. Enjoy all of your entertainment at the cinematic quality and fully appreciate each film's artistic intent. Hear it from the greatest in the business.
Eye Comfort Display- LG OLED TVs outperform in terms of blue light, flicker, and image quality which give eye comfort display to the viewer.
Enjoy Gaming more- SELF-LIT PiXELS makes gaming more responsive, allowing you to play every game at a higher level. LG OLED TVs are the industry's first to offer NVIDIA G-SYNC Compatible support, making them the ideal choice for your gaming setup. With less stutter, lag, and flicker, all of your PC games will be clearer and smoother. With the best gaming TV, you can stay on top of the game.
More immersive HDR gaming- HGiG delivers the game visuals that are best matched to the determined TV specifications and performance levels on your TV, resulting in a more immersive HDR gaming experience. With LG OLED, you can choose from a wide range of games while knowing that every game will be presented at its finest.
Conclusion
LG always Unlock the next stage of consumer experience. Because shadows and darkness are often so important to the framing of scenes, the "Perfect Black" feature has a significant impact on the enjoyment of films and television to the viewers. This has a lot to do with perception because the colors often appear to be more bright because they're close to a black pixel. When compared to non-emissive TV technology, LG OLED hues that have never failed to amaze consumers have an even stronger impact when compared to genuine darkness.
More on LG TV
Paschal Okafor
is
NaijaTechGuide Team Lead
. The article
LG OLED Perfect Black Technology
was written by . The article was last modified:
December 7th, 2021