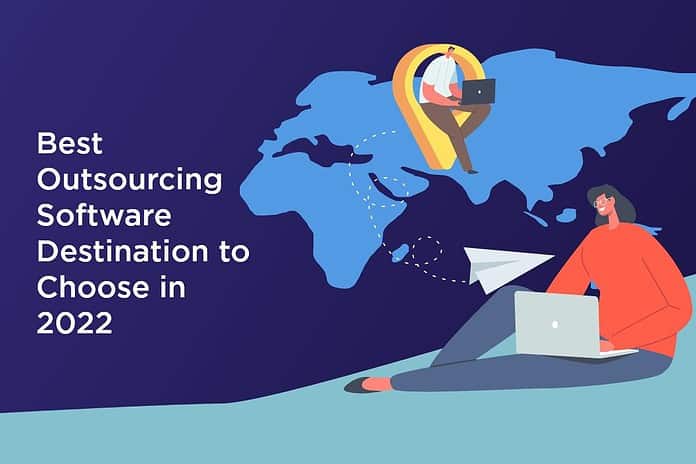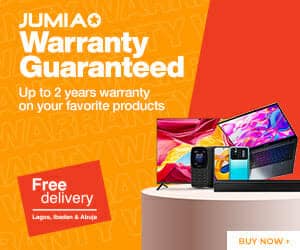 The role of software outsourcing organisations is rapidly evolving from 'hired software engineers' to strategic business partners. Offshore software development firms have been recognised to fill crucial places in current enterprise business models. Because of the expanding use of the technologies, there will be a strong need for blockchain, big data and IoT software developers, which will contribute to the expansion of the global software outsourcing market. Given the increased demand for healthcare software development, advancements in healthcare technology might be an important factor bountiful for the global industry.
The Asia Pacific has always been a favoured location for software development outsourcing due to the abundance of trustworthy suppliers in India and China. The region has been relying on its lower prices and a large number of software product development projects to capture a sizable share of the global software outsourcing market.
However, software outsourcing firms in Europe are expected to compete fiercely with market competitors in the Asia Pacific. New enterprises offering offshore software development services are expected to emerge in markets such as Ukraine, Romania and Poland.
Outsourcing Software Development: Benefits
Software development outsourcing is very popular today, especially with the epidemic sweeping the globe. Organisations rely on third-party vendors to provide basic solutions to ease internal staff pressure.
Let's consider the below mentioned top arguments for outsourcing if you're seeking a justification:
Reduced Expenses: This is the most important reason to consider working with a software outsourcing company. Outsourcing eliminates the need to invest in the technical skills and knowledge required to design a software solution. You can simply save money by outsourcing the project to a professional IT service provider.
Business Expansion and Scalability: The best part about outsourcing software development is that you don't have to worry about increasing your workforce if your software development projects require changes. This eliminates the need for you to worry about hiring and firing personnel. Furthermore, it is the finest alternative when a full-fledged development team or simply several software professionals are required.
Rapid access to an IT Talent Pool: It is not always possible to find qualified individuals for all types of jobs. Employees with knowledge and talent connected to your business activities will be the most likely to get hired. Software outsourcing services allow global access to specialised and highly competent workstations. Furthermore, because the service is performed by industry experts and professionals, you may be certain of high quality.
Expertise in Technology: With technology constantly improving, it is extremely common for entrepreneurs to seek specialised and qualified developers for their work. Despite having a strong in-house development team, it is not always possible for them to be specialists in all areas. They may be lacking in some talents essential for your software project. As a result, hiring an outsourcing company with sufficient experience will allow you to save time and money while also allowing you to focus on your main business functions.
International Standards Compliance: A reputable IT outsourcing firm ensures the high quality and security of the generated software and creates digital solutions in compliance with international standards such as ISO 9001 and ISO 27001, to mention a few. As a result, many IT software development outsourcing firms go through the ISO certification procedure in order to meet high industry requirements.
Consider the Following When Selecting an Outsourcing Location:
Language and Programming Abilities: Language appears to be something evident in the IT industry. However, you may be disappointed at times and instead of focusing on addressing your company's problem, you need to avoid communication issues. Hence choosing the right outsourcing location to avoid language issues is important.
When you are certain that you have discovered a supplier with whom you will be able to communicate effectively, the next factor to consider is the team's abilities, experience and expertise. When choosing an IT outsourcing strategy, you can check into a variety of worldwide rankings that evaluate programming abilities.
Proximity to Culture: Even if you're looking for a company in a different country, you should strive to discover one with a comparable work culture to yours. It will save you a lot of time and help you avoid any miscommunications.
Relevant Work Experience and a Portfolio: Going through the previous works of the company can greatly help you to find out their expertise in an industry. Examine the vendor's portfolio, particularly the software development client tales and case studies that are relevant to your project. Even before you contact the IT vendor, it might give you a better idea of them.
Model of Engagement: If you have consistent requirements and don't want to change anything in your project, the Fixed Bid approach is for you. According to the Time and Materials approach, project requirements can be adjusted during the development process to better suit the app's user requirements. The Outstaffing concept entails hiring the necessary expertise for a set length of time and managing them yourself.
Time zone: Even if you delegate software development, you will need to connect with a remote team and a simple issue like time difference could one day become a huge issue. As a result, we recommend that you consider time zones when selecting an outsourced service provider so that at least some of your work time and your partner's work time coincide.
Technical Requirements for the Project: It is critical to select an outsourcing business that can completely meet your project needs. Consider your project's aims and objectives, as well as the tech stack on which you wish to base your digital solution, before venturing into the software development industry.
Best IT Outsourcing Locations:
Poland: As one of the general branches of the Polish economy, Poland is developing the IT industry. The EU economy is growing quickly, which raises the demand for workers, thus Poland is frequently the first site examined by European companies when looking for the best IT outsourcing countries and Poland is eager to meet that high demand. Poland has some of the best services and operates within the EEA economic zone, making it quite easy. That convenience, however, comes at a cost and Poland is by far one of the most expensive IT outsourcing countries on this list.
Ukraine: Ukraine has already surpassed the United States as the country with the fastest growing IT sector. It is well-known for its highly trained IT professionals and the wide range of technology with which they work. The increasing growth of the IT business provides new opportunities and a good selection for clients.
Belarus: Belarus is another country that will be represented among the top IT outsourcing companies in 2022. Half of their developers work on projects that are intentionally outsourced. The government provides substantial assistance to the IT industry. It exempted home IT enterprises from taxation. IT development has a significant impact on the national economy.
Bulgaria: Bulgaria is becoming a more appealing option for many businesses. It is a formidable opponent in the outsourcing sector. They have a well-educated and motivated workforce. In the industry, around 40,000 specialists are employed.
Hungary: IT outsourcing is popular in Hungary for a variety of reasons. For starters, Hungary is a member of the European Union, thus its services are entirely compliant with European standards. This simplifies the hiring and interaction of Hungarian professionals by other European companies. Second, Hungary has a steady market and offers truly high-quality software development services.
Romania: Romania has the most expert people in IT outsourcing services, having worked in the worldwide software development industry for about 12 years. With 100,000 skilled developers, it is one of Europe's largest IT centers. SQL, JavaScript and Java are the most often used programming languages in Romania and the most popular businesses are FinTech and Healthcare.
Colombia: Colombia's software development industry is booming. Colombia offers some wonderful advantages as a software outsourcing destination, in addition to rapid growth. For starters, they have superb colleges and the most engineering graduates in Latin America. They frequently brag about advanced government information technology programs. Colombia is a wonderful area to consider if you're searching for software development or outsourced IT services with the top expertise, an innovative ecosystem, and inexpensive rates.
As a result, many firms who seek to produce digital solutions choose custom software development companies as a popular option.
Author Bio: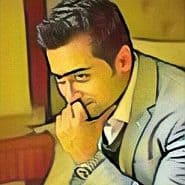 Arjun Solanki is a Business Growth Strategist at a Leading Software Development Company. He has experience in developing and executing digital strategies for large global brands in a variety of business verticals. Apart from working on a long-lasting relationship with customers and boosting business revenue, he is also interested in sharing my knowledge on various technologies and their influence on businesses through effective blog posts and article writing.
Related Topics
Paschal Okafor
is
NaijaTechGuide Team Lead
. The article
Best Software Outsourcing Countries to Select in 2022
was written by . The article was last modified:
January 29th, 2022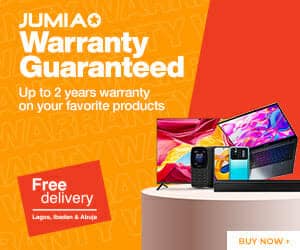 NaijaTechGuide may receive financial compensation for products/services purchased through affiliate links on this site. See
full Affiliate Disclosure Here