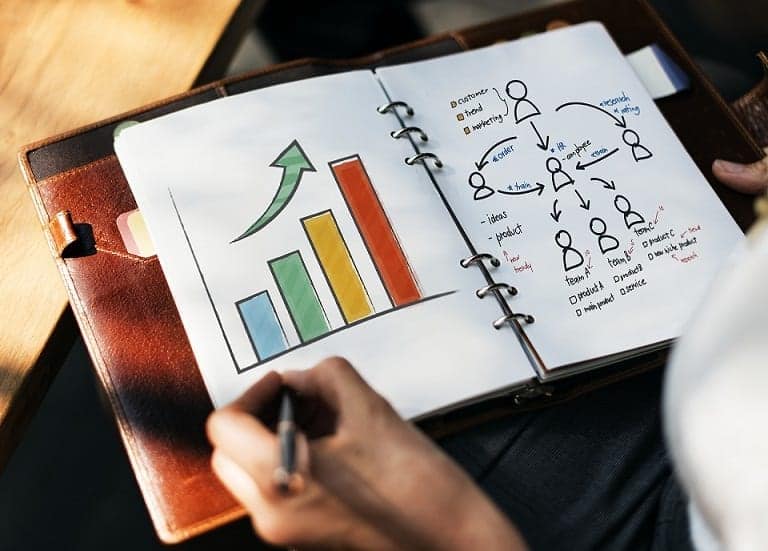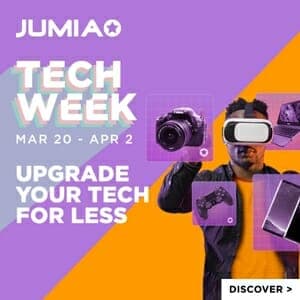 Trends come and go, but one thing stays the same – marketing automation makes all the difference in terms of competition and success. Businesses cannot attract, convert, and retain without any help from technology. Competition is too fierce, and consumer whims too fickle.
It's even more challenging for B2Bs, whose future depends on the will of entire organizations.
After years of adoption and testing, we've finally arrived at the point of no return. Marketing automation has proven its immense potential enough times to be promoted into a modern-day business staple. Even consumers expect the impossible from brands, confident that automation will deliver.
In 2022, everyone's marketing efforts are automated.
Clever technology is at the heart of automation, helping businesses analyze, create, execute, and monitor. In B2B, like elsewhere, it helps boost engagement and improve customer experience. Marketing automation tools have become a synonym for lead generation, sales, customer retention, and ROI.
Are you wondering what all that means in the context of post-pandemic 2022?
Here are the five B2B marketing automation trends for this year to paint you a picture.
1. Customer Experience Management
Marketing automation tools are treasure troves of invaluable information about the consumer. That is especially important in B2B, where there's even more data to collect and consider. While B2Cs are busy chasing one customer, B2Bs must work hard to satisfy entire organizations.
That makes us wonder, is tailoring customer experiences for B2B even viable?
The simple answer is that it has to be. Like all consumers, businesses expect a smooth customer journey. They want to feel comfortable while investing in new products and services. They need to feel heard, understood, and respected, especially if they will commit for the long haul.
Customer experience management for B2B, powered by marketing automation tools, is the trend to encompass all these demands. It's an old concept but upgraded for the new and ever-increasing consumer needs. Thanks to quality data provided by automation, B2Bs can create a smooth journey.
2. A Multichannel Approach to B2B
We've been seeing B2Cs practice a multichannel approach to marketing for years, but it is a relative novelty in the business-to-business sector. Until recently, email and face-to-face interactions were the most effective modus operandi for catching the attention of a professional. Not anymore.
B2Bs are finally starting to see their prospects for what they are – human beings.
That undoubtedly means that B2B customers also use social media and other online channels to inform their buying decisions, just like regular people. Again, behavioral and firmographic data from automation tools are responsible for helping us understand them better.
We expect to see B2Bs execute marketing strategies on all channels in the years to follow.
3. Account-based Marketing (ABM)
Like customer experience management, account-based marketing relies on a deeper understanding of the customer to boost their satisfaction. Customer experience management is a retention technique, while account-based marketing is a lead generation device.
With a bit of help from automation tools, account-based marketing can become powerful enough to both attract and convert in a short time. Once again, we should thank consumer data. The more you know about your B2B prospects, the easier it is to cater to their specific needs.
Let's note that account-based marketing is more than personalization.
It involves comprehensive pre-planning and commits an entire marketing strategy to just one prospect. Based on data, B2Bs can use it to develop and execute marketing campaigns with a single target in mind. That is a risky approach but fruitful for a simple reason: B2B customers like attention.
4. Live Video Marketing for B2B
Live video is the lifeline of modern-day marketing.
Everything revolves around the spontaneity and exclusivity that streaming helps create, making live video a number one technique for boosting engagement. Any day now, live video will replace B2C emails and ads. Customers prefer it that way – video is more fun and easier to consume.
B2Bs are making a wise decision to follow suit.
A whopping 96% of people use explainer videos to learn more about products and services they want to buy. There's no reason why you can't apply them to B2B lead generation and customer retention. Businesses have people in charge of procurement, and they like watching videos, too.
Marketing automation tools can help B2Bs learn how to create personalized videos and provide support for multichannel video distribution. As viewership grows, the same tools can collect and analyze feedback. Even if it fails to convert, live video can still tell B2Bs a lot about prospects.
5. Artificial Intelligence for B2B
In B2B marketing, artificial intelligence is incredibly underutilized.
That is slowly starting to change, though, as industry leaders increasingly recognize the significance of both ML (Machine Learning) and AI.
B2B is still not ready to implement this versatile solution. However, a few innovators are paving the path for others to follow and finding new and exciting fields of application.
When it comes to data collection and analysis, no tool can compete with AI.
For example, you can program an AI tool to learn and mirror patterns in human behavior. Though still in development, that practically means that an AI could lead an account-based marketing campaign without any help simply by learning from behavioral and firmographic data.
Conclusion
Trends come and go, but one thing is for sure – marketing automation will only become better and more sophisticated. Soon enough, B2Bs will catch up on every innovative application set by pioneers in B2C marketing. Perhaps we'll also see a few original ideas by B2B marketers.
We can't wait for new marketing automation trends to inspire B2B success in the years to follow.
Related Topics
Paschal Okafor
is
NaijaTechGuide Team Lead
. The article
Here's What Marketing Automation Means for B2B Success in 2022
was written by . The article was last modified:
May 11th, 2022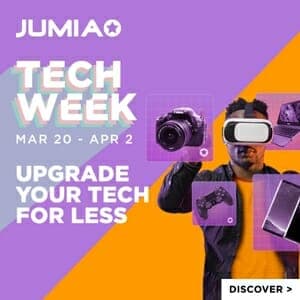 NaijaTechGuide may receive financial compensation for products/services purchased through affiliate links on this site. See
full Affiliate Disclosure Here