Each year LG launches dozens of TV models targeted at different budgets and needs to the market, which leaves the average consumer with a lot of options. Finding the best LG TV for your budget and style can be a challenge with so many options to choose from. Our team have gone through dozens of TV models and we have simplified your choice with this lineup of the best LG TVs for 2023.
LG is one of the biggest TV brands offering top performing TV models with great picture quality, premium build, and all the latest TV tech. If you are in the market for an OLED TV, LG offers some of the best options from the most premium models to some of the most affordable OLED TVs in the market.
LG's QNED TVs are the most premium LED models from the brand built on quantum dot and NanoCell technology with eye-catching designs and options for 4K TVs and even 8K TV.
The Best LG TVs to Buy in 2023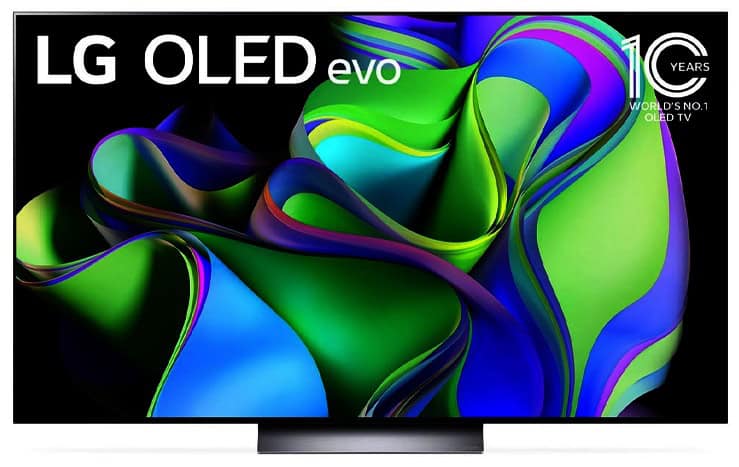 LG C3
The LG C3 is our overall best pick for the best LG TVs to buy in 2023. Available in 65-inch, 77-inch, and 83-inch large screen options with brilliant 4K OLED panels, this is the model you buy for the best TV experience.
Powered by LG's latest Alpha9 Gen6 AI processor, the C3 delivers crisp images. This is also one of the brightest OLED TV in the market all thanks to the new and improved chip. Combine the quality pictures and bright display with the great contrast that OLED TVs are known for and you have a great TV for your living room.
The 4K TV offers a minimalist design with a slim bezel that removes all the distraction for an immersive experience when watching movies. The C3 is also great for gamers, boasting of support for 4K 120HZ refresh rate, Variable Refresh Rate (VRR) and ALLM which equips it for the best experience on your PS5 or XBox Series X or XBox Series S consoles. This is all thanks to the HDMI 2.1 support, which this model boasts of four ports.
LG C3 is loaded with the latest 2023 webOS with a refined interface that is easier to use with a lot of options for streaming apps.
The Best Mid Range LG TV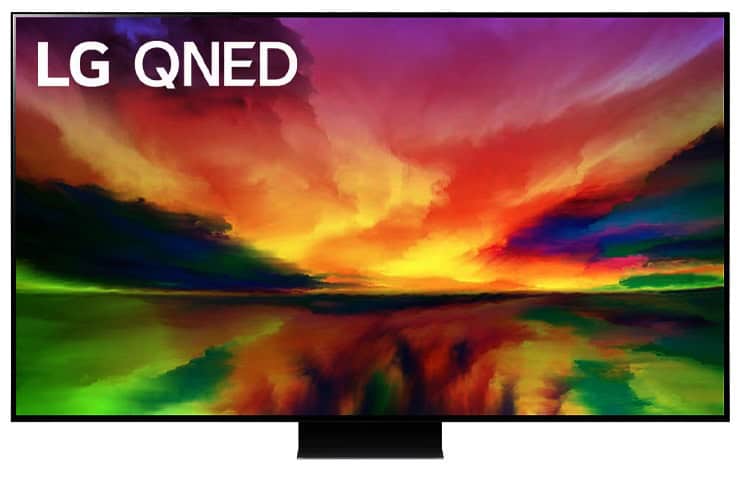 LG QNED81
After LG's OLED lineup, the QNED models are the next best options offering some of the best LED TVs in the market today giving Samsung's QLED models a good run for its money. The LG QNED81 is one of the more affordable models that strike the right balance between price and performance.
This model is available in 55-inches, 65-inches, 75-inches, and 86-inches offering a good selection of brilliantly lit ultra big screen TVs. Do not expect contrast to be as good as OLED TVs, but the QNED81 features Precision Dimming which enhances contrast.
- Advertisement -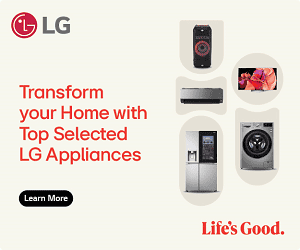 LG QNED81 offers premium gaming experience with support for FreeSync Premium and VRR. It features two HDMI 2.1 ports with support for 4K 120Hz refresh rate, VRR, and ALLM. It is loaded with webOS 23, the latest version of the smart TV operating system.
The Best Budget LG 4K TV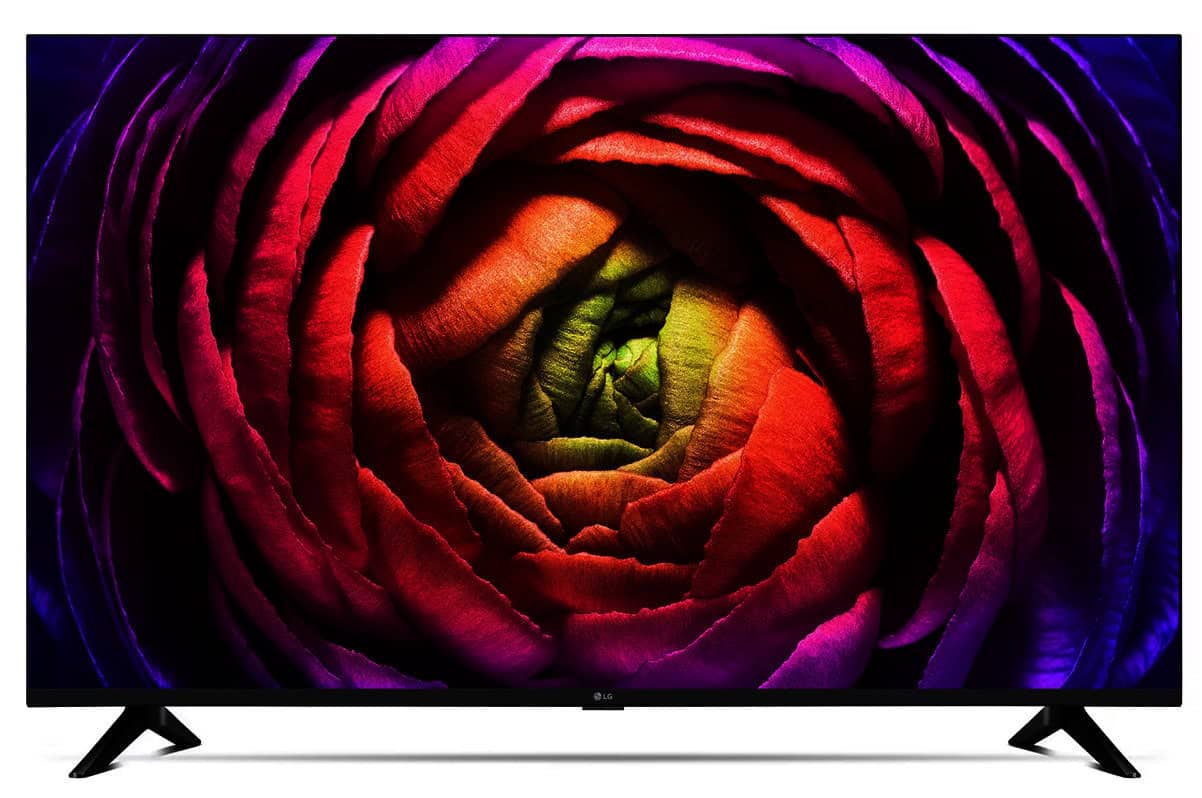 LG UR73
For the LG UR73 series, you can pick from a modestly sized 43-inches model to a big screen 65-inch model. In between, you have the choice of a 50-inch model and a 55-inches option.
This is one of the best LG TVs if you are looking for an affordable ultra HD model. Powered by an Alpha5 Gen6 AI 4K processor, the UR73 features a bright screen with solid color reproduction. Even your non-4K content will be upscaled to 4K for a great viewing experience.
Three HDMI ports are provided. It does not support HDMI 2.1 like the C3 and QNED81 series, instead you get three HDMI 2.0 ports. However, having three ports means you can connect multiple devices at once.
LG UR73 can connect seamlessly to your smart Home with LG's AI ThinQ built-in. It is compatible with Google Assistant and Alexa as well as Apple's Homekit.
Screen Mirroring is supported on this device. This means you can cast your smartphone screen on your TV for a more enjoyable view. The support for Apple Air Play means screen mirroring is not only supported on android phones, but on iPhones also.
The Best LG 8K TV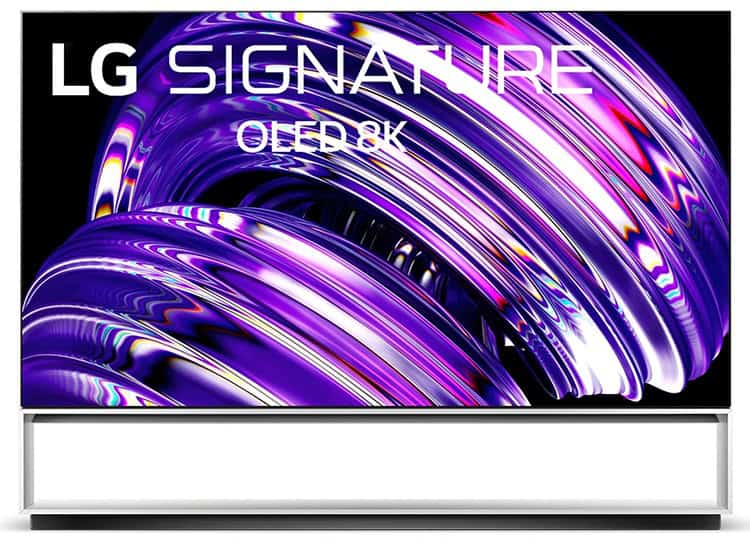 LG 88-inch Signature OLED Z2
The LG Signature OLED Z2 is massive with an 88-inches OLED screen. Aside from being one of the best LG TVs you can buy right now, it is also one of the best ultra large screen TVs in the market.
8K resolution with 33 million self-lit pixels gives the best contrast in every light for crisp pictures even when the content is not 8K. The built-in Alpha9 Gen5 AI 8K processor optimises non-8K content in real-time to deliver stunning images on the screen for a great viewing experience.
The Z2 also delivers immersive surround sound thanks to its virtual 7.1.2 channel sound with Dolby Atmos to give you feeling like you are right in the middle of the action.
120Hz native refresh rate makes the TV great for watching fast paced movies and sports. Gamers are not left out as this massive TV also supports VRR, ALLM, NVIDIA G-Sync, AMD FreeSync, HGIG mode, and Game Dashboard. Cloud gaming is also provided on GeForce Now.
LG Signature OLED Z2 is also big on streaming with all the best streaming apps available out of the box. All the big names like Netflix, Amazon Prime and Apple TV are available on the TV.
Being a 2022 model, the Z2 offers webOS 22. It is compatible with ThinQ for smart Home connectivity. It also works with Apple Homekit. You can use voice control with Alexa and Google Assistant support.
The Best Budget LG 8K TV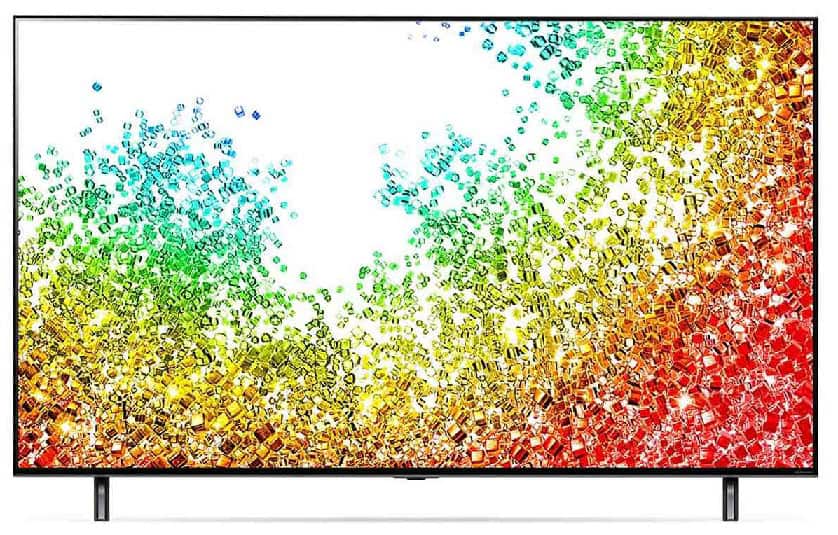 LG NANO95
The LG Nano95 is a much more affordable 8K TV compared to the Z2. Available in 65-inches IPS panel with NanoCell technology, the TV offers full array dimming for a brilliant and captivating viewing experience.
The Alpha9 Gen3 AI Processor 8K uses deep learning to analyze the content and optimize it for the best images and sound quality. This model is equipped with four HDMI 2.1 ports and three USB ports leaving you with a lot of connectivity options.
The dual channel built-in stereo speaker with 40 watts of power output offers great sound quality. The AI sound processor also helps identify voices, effects, and frequencies so it can then optimize the sound by genre for a more immersive experience.
While the NANO95 is a 2021 model, it has features that are still coming to 2023 TV models and its price makes it one of the more affordable 8K models in the market today. The gaming experience is lit, thanks to support for NVIDIA G-SYNC, auto low-latency mode (ALLM), variable refresh rates (VRR) and FreeSync technology.
The Best Futuristic LG TV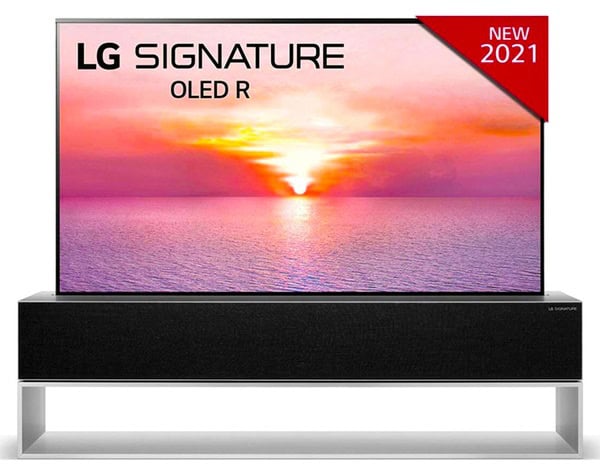 LG Signature Rollable OLED TV R
As far as innovation goes, a TV that rolls up when you want to watch it and rolls back down when you are done is worthy of mention. The LG Signature Rollable OLED TV R offers us a sneak peek into what the future holds in TV design.
The sleek black box looks more like a regular artistic furniture work when the screen is not visible. The display rolls up in three viewing heights depending on your needs.
You can go for the Full View mode when you want the entire 65-inch OLED screen in all its glory to be visible. This will be the normal viewing mode for watching movies and your live sports event.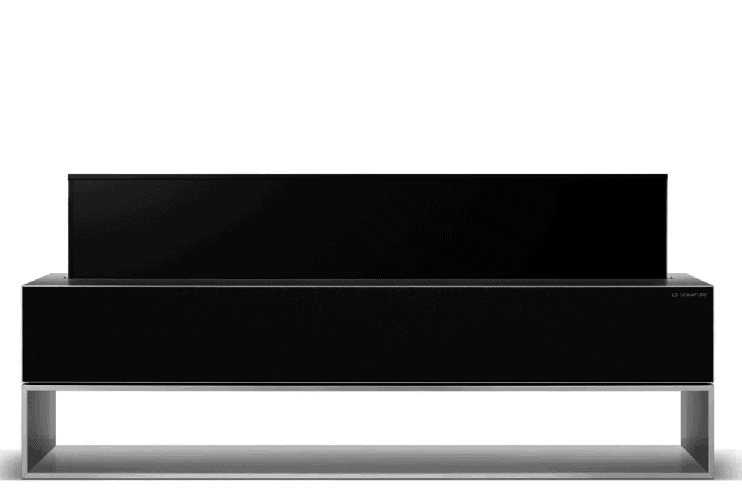 The second mode is the Line View mode where a part of the screen is visible. This can be useful when you just want to get some information from your TV like check time or whether forecast or just play music.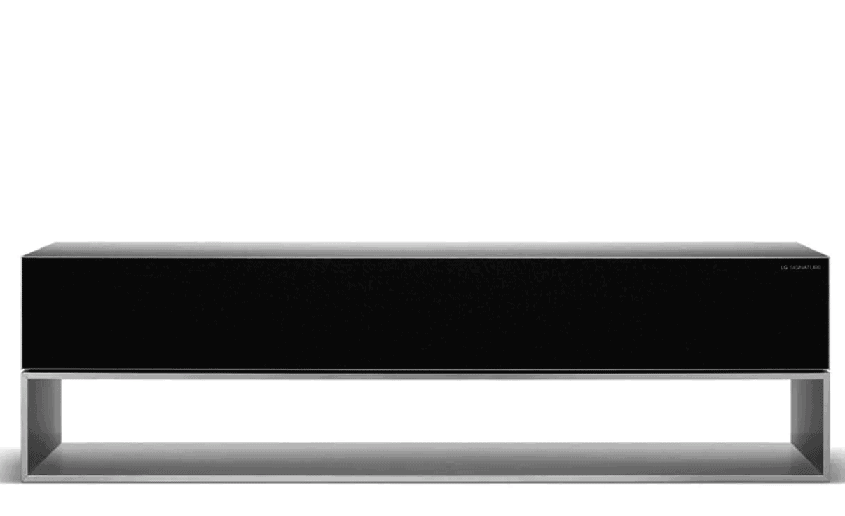 Lastly, the Zero view mode rolls the entire display into the base. The base doubles as a high quality 100W speaker with surround sound and Dolby Atmos.
Beyond, innovative rolling feature, the LG Signature Rollable OLED TV R is one of the best LG TVs offering a brilliant 4K OLED display with self-lit pixels that deliver a perfect black and warm colors.
This model comes with 120Hz native refresh rate for a captivating view when watching movies and live sporting events or playing games. The OLED TV is generous with HDMI ports offering four HDMI 2.1 ports. For your gaming pleasure this model supports HGIG and ALLM.
You may also be interested in the LG QuadWash Dishwasher.
The Best Cheap LG Smart TV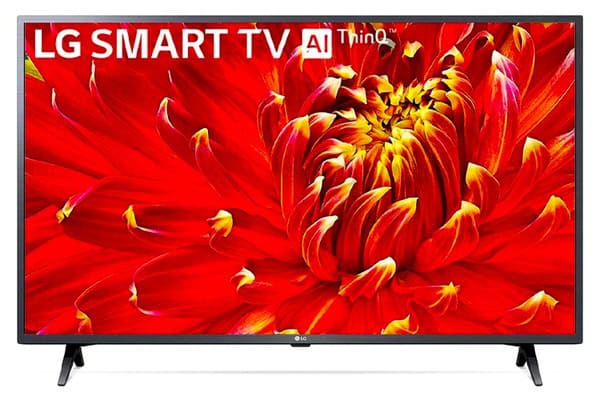 LG LM637 Series
Not everyone has the budget for a 4K TV. If your budget cannot accommodate a 4K TV, your next option is a full HD TV and the LM637 Series is one of the best in the market.
The 43-inch model which we recommend features a full HD panel. However, if you are on a tighter budget, the 32-inch model with HD resolution at nearly half the price of the 43-inch model might be worth a look.
The LG LM637 delivers good quality images thanks to the Dynamic Color Enhancer and Active HDR that optimizes every scene for the best viewing experience. Its 20W speaker system DTS Virtual:X for surround sound and Dolby Audio for theatrical sound quality.
LG LM637 runs on WebOS and offers some of the smart features available in the more expensive models. It is Wi-Fi ready and supports Ethernet, both of which will enable you to connect to the internet to stream content online. This is one of the best LG TVs if you are in the market for a budget Smart TV.
The Best LG Non Smart TV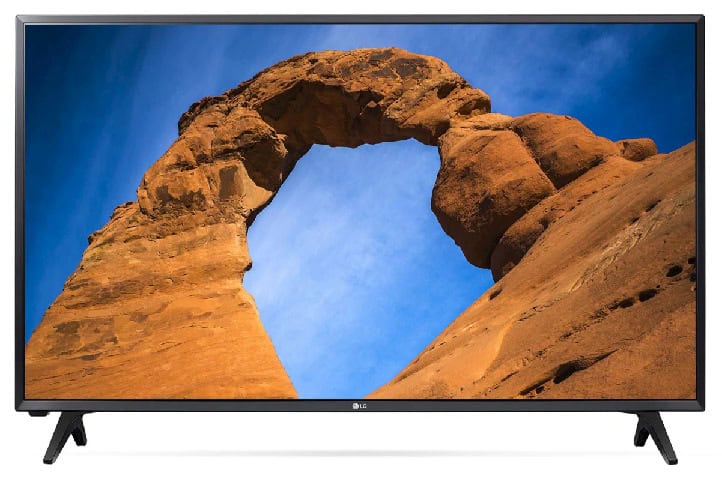 LG LP500 TV Series
Want a good quality TV and don't care about smart TV features? The LG LP500 is a good option. Buying a Non-Smart TV can come with savings. For example, the 43-inch LP500 TV is more than 25% cheaper than the 43-inch Smart LM637.
So, if you do not care about smart TV features or your budget is not within the range of a smart TV, the 43-inch model of the LP500 is a good choice. A much more affordable 32-inch model is also available if that is what your budget allows.
The LG LP500 delivers quality pictures and sound with support for Active HDR, Dynamic Color Enhancer, Virtual Surround Plus, and Dolby Audio.
For all the information about the latest and best LG TVs, Click Here.
Paschal Okafor
is
NaijaTechGuide Team Lead
. The article
8 Best LG TVs for 2023: The Best OLEDs, LEDs, and 4K TVs
was written by . The article was last modified:
November 26th, 2023