Navigating the complex world of cryptocurrencies requires an understanding of the foundational technologies that power them. Bitcoin, the first and most well-known cryptocurrency, introduced blockchain technology, a decentralized ledger that records transactions across a network of computers.
However, as the industry evolves, new technologies like Hedera Hashgraph are emerging, promising faster transactions and scalability beyond what traditional blockchains offer. In addition, websites like quantumator.me will support traders in their trading journey by improving their strategies with the best tools.
Understanding Bitcoin's Blockchain
Bitcoin's blockchain is a marvel of modern cryptography and decentralized architecture. It operates on a consensus mechanism known as Proof of Work (PoW), where miners solve complex mathematical problems to validate transactions and create new blocks.
This process, while secure, is time-consuming and energy-intensive, leading to inherent limitations in transaction speed. The Bitcoin network can handle approximately 7 transactions per second (tps), which pales in comparison to traditional financial networks like Visa, which can process thousands of tps.
The Environmental Impact of Bitcoin Mining
The PoW consensus mechanism, which is at the heart of Bitcoin mining, has significant environmental implications. The mining process requires substantial computational power, leading to high energy consumption and a considerable carbon footprint.
As the network grows, so does its energy demand, raising concerns about sustainability and prompting the community to explore more eco-friendly alternatives.
Hedera Hashgraph: A New Contender
Enter Hedera Hashgraph, a public network that eschews the traditional blockchain for a novel approach using Directed Acyclic Graphs (DAG). Unlike blockchain, where transactions are grouped into blocks and processed sequentially, DAG allows for multiple chains of blocks to coexist and interlink, which means transactions can be processed in parallel, significantly increasing speed and efficiency.
Speed and Efficiency: Hedera's Advantage
Hedera boasts impressive transaction speeds, claiming to process thousands of tps, a stark contrast to Bitcoin's limited capacity. This is achieved through its unique consensus algorithm, which allows for quick validations without the intensive computational work required by Bitcoin's PoW. For businesses and applications requiring high throughput, Hedera presents a compelling case.
Decentralization and Security
A key tenet of cryptocurrency is decentralization, and here, Bitcoin is the gold standard. Its network is maintained by a vast array of independent miners, making it incredibly resistant to censorship or control by any single entity.
Hedera, while still decentralized, is governed by a council of trusted entities, which for some, raises questions about the potential for central points of failure or influence. However, Hedera argues that this governance model ensures stability and compliance with regulatory standards.
Adoption and Integration in the Real World
Bitcoin has cemented its status globally as both a medium of exchange and a valuable asset, embraced by a diverse array of users and enterprises. In contrast, Hedera Hashgraph, a more recent entrant in the cryptocurrency domain, is gradually carving out a niche for itself.
- Advertisement -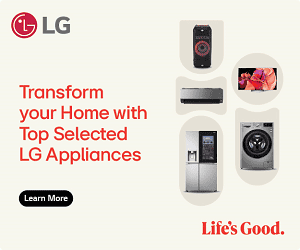 It appeals particularly to developers due to its quicker transaction throughput and cost-effectiveness. Despite these advantages, Hedera is still on its journey to garner the widespread endorsement that Bitcoin has attained over the years.
Economic and Regulatory Considerations
The financial landscape is markedly impacted by the contrasting natures of Bitcoin and Hedera. Where Bitcoin's volatile market history has been a rollercoaster of high gains and steep declines for investors, Hedera positions itself as a beacon of stability and rapid transaction capability, appealing to businesses in search of dependable transactional frameworks.
As regulators worldwide endeavor to navigate the complexities of these emerging technologies, their rulings are poised to significantly influence the degree to which these digital currencies are woven into the fabric of the global financial system.
Conclusion: The Future Beyond Blockchain
In the evolving landscape of cryptocurrency, Bitcoin and Hedera Hashgraph embody distinct approaches to digital transactions. Bitcoin, as the progenitor of cryptocurrencies, provides a secure and decentralized network, though it operates at slower transaction speeds. On the other hand, Hedera Hashgraph challenges the status quo with a structure designed for rapid processing, potentially overcoming some of Bitcoin's inherent constraints.
The progression of the industry suggests a shift towards innovative technologies like Hedera, signaling a move towards a future where the speed and efficiency of digital transactions are paramount. This future will be sculpted by ongoing technological breakthroughs and the collective adaptation to these novel digital mechanisms.
Related Topics
Paschal Okafor
is
NaijaTechGuide Team Lead
. The article
Navigating Bitcoin and Hedera Hashgraph: Beyond Blockchain for Faster Transactions
was written by . The article was last modified:
November 18th, 2023