Contracts are an essential part of every organisation's operations. But despite the effort that companies put into negotiating, drafting and understanding contracts before they're signed, they often lose track of them post-signature. The documents get filed away in a cabinet somewhere or scanned for storage on a server, then forgotten about, exposing the business to a range of significant risks.
Some of these include losing track of the actual paperwork, missing deadlines to renew or cancel contracts, failing to take advantage of incentives or discounts due under a contract, and incurring penalties for non-compliance with terms and conditions. That's why most businesses that manage more than 50 documents can benefit from a formal contract management process.
Here are a few tips about how you can implement an approach to contract management that will help you to maximise the benefits of the legal agreements you have signed while minimising risk.
1. Understand where your Contracts are
Many companies don't have a clear view of which contracts are in force, what the terms and conditions are, or how they've been changed through amendments over the years. They often also lack information about who holds internal accountability for a contract, the risk profile associated with the contract, or who their contacts are at the counterparty.
Thus, taking an inventory of the contracts you have signed over the years is a good starting point for a formal contract management process. Speak to team members in different functions and ask them to identify which contracts they have signed as well as whether these contracts have been digested and where they are stored.
2. Categorise your Contracts
The next logical step is to start sorting contracts into categories such as agreements with vendors and service providers, sales agreements with customers, leases and rental contracts, employee contracts, contracts for subscription services such as telecoms, insurance policies, and non-disclosure agreements. You can also sort documents according to their risk profile and how critical they are to your business.
3. Identify the Pain Points
Once you've made sense of which contracts are in place, you can begin to identify the associated pain points. One of the most common and expensive mistakes companies make is to lose the opportunity to renew, cancel or renegotiate contracts when they reach the end of their term. You could, for example, miss your chance to cancel an insurance policy or seek a better deal before renewal.
Other pain points are associated with not being able to track the terms and conditions of the numerous contracts you have signed. One example is not tracking and thus losing out on the benefits of a contract such as discounts or incentives. On the flipside, it's possible to accidentally breach the terms of a contract such as a service level agreement with a customer or a payment deadline to a supplier. This can result in needless costs and penalties.
4. Choose a Software Solution to Streamline the Process
While it's theoretically possible to keep track of contracts using a manual system like spreadsheets, it's far from optimal. There are affordable software solutions that can help you improve the visibility of your post-signature contracts.
Look for an artificial intelligence-driven, software-as-a-service offering that supports a wide range of contract types. In addition to a secure online document repository, such a solution should also offer powerful workflow and analytics tools to streamline your processes.
5. Start Uploading Contracts
Once you've selected a solution, you can start capturing your contracts. Begin with the most business critical contracts or those that cause the biggest headaches. Start small, especially if you have hundreds or thousands of contracts. Most solutions will use optical character recognition (OCR) to extract and repurpose text from scanned or emailed PDF documents.
- Advertisement -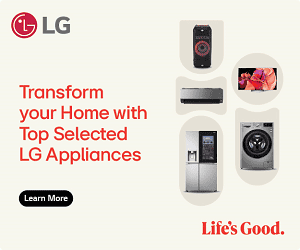 Once a contract is uploaded in a format the system can use AI algorithms and machine learning techniques to extract key information from the text, classify different terms and provisions and provide a high-level understanding of the agreement. Bear in mind that AI is good, but not perfect. A human should validate its output.
6. Automate Workflows
With the right software in place, you'll have visibility of involved parties, obligations, deadlines, and distinct clauses of your contracts. This, in turn, enables you to set up automated workflows to better manage post-signature contracts.
These workflows range from processes to manage routine events like termination and price escalations as well as ones to manage extraordinary events such as force majeure or breaches.
Keep Optimising
After following steps one to six, you can go back to point three to find the next set of documents to ingest into your contract management system.
You should also look for opportunities to continuously automate and optimise workflows, as well as to use reporting insights to make better decisions.
Over time, you can add all your contracts to the system as well as put a process in place to ensure all new contracts are ingested the moment they are signed.
Related Topics
Paschal Okafor
is
NaijaTechGuide Team Lead
. The article
Don't Neglect Post-Signature Contracts – Take Control and Improve Visibility with Contract Management Solutions
was written by . The article was last modified:
November 9th, 2023