Hi,
I am Paschal Okafor, the founder of NaijaTechGuide, Nigeria's number 1 technology blog.
And I am not just saying so, I have the data to back it up.
We are a consumer focused tech blog with over a million pageviews monthly. No other technology blog in Nigeria comes close. You can ask them for their data.
Here is our July 2020 Google Analytics data below: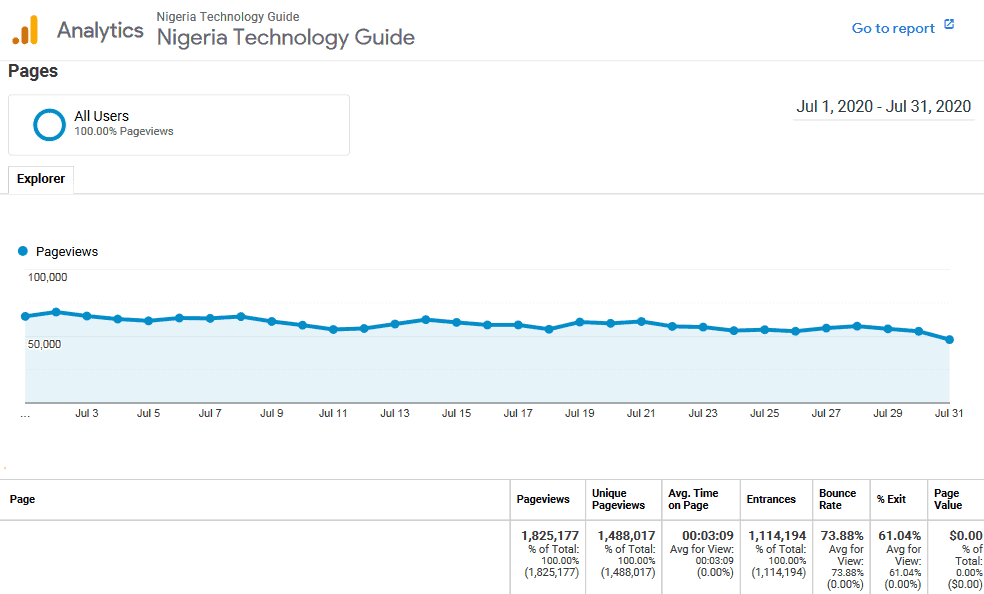 And if you think this is just a one-off, here is our Google Analytics data for 2020 so far (January 1, 2020 to July 31, 2020).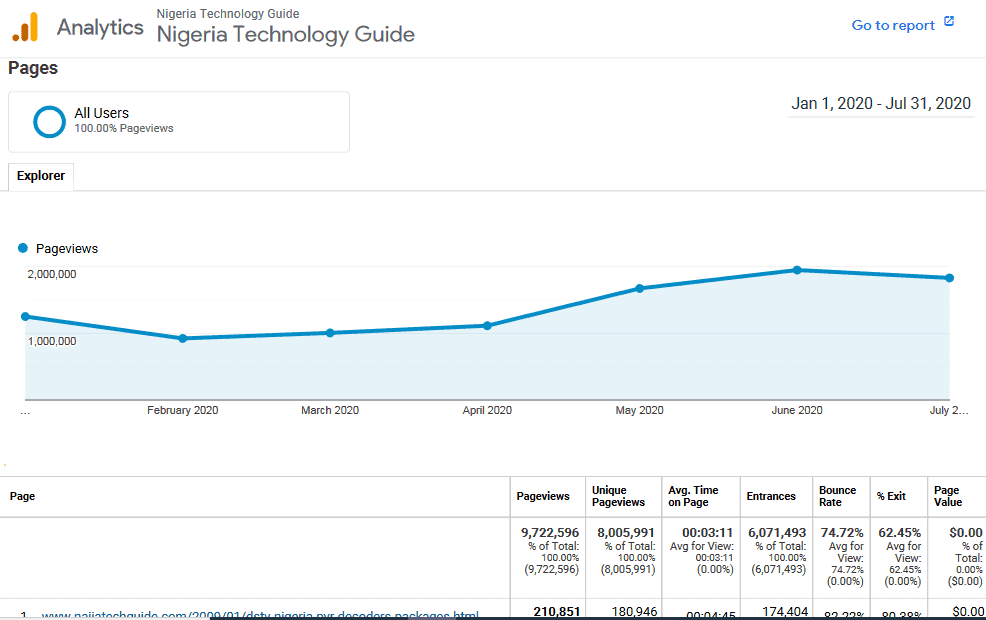 I will even go as far as showing you our data for the last five years Google Analytics data (August 1, 2015 to July 31, 2020).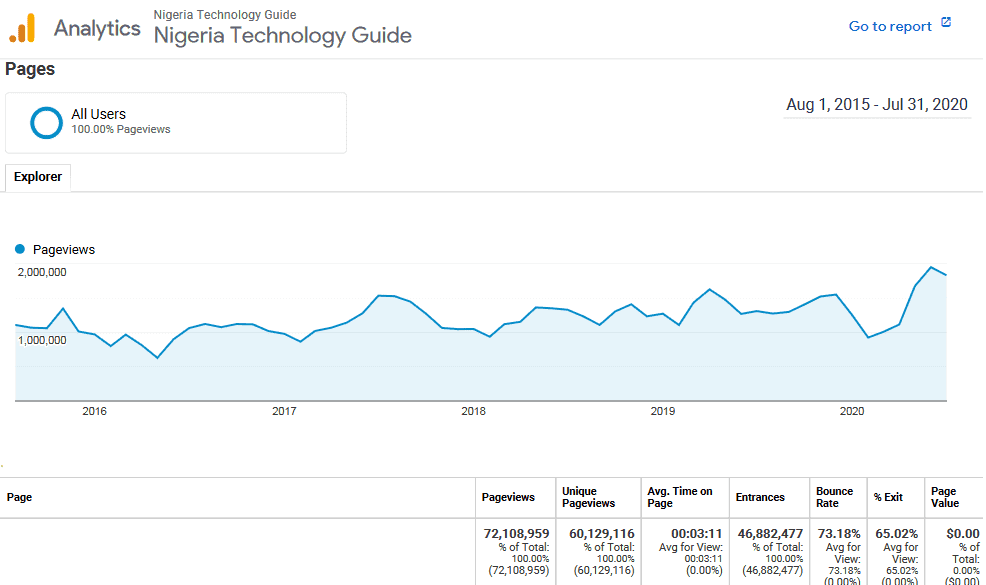 I can even go further than that because NaijaTechGuide has been in existence since December 2006 (See our monthly Archive).
In all these years, we have consistently been the leading technology blog in Nigeria. You can also checkout our Alexa Traffic Rank or our SimilarWeb Analytics.
The data above is meant to show you that NaijaTechGuide is not a fluke.
We are the best platform to tell the story of your brand especially if you are a tech brand. We cover gadgets, tech services, online services, fintech, cryptocurrencies, and everything tech.
Request our rate card below to see how we can help promote your product, service, or brand.
As the largest technology blog in Nigeria and a consumer focused one at that NaijaTechGuide is best placed to give your brand or product/service that maximum exposure it needs.
We are a popular destination for consumers looking to learn more about tech and research about what to buy. With over 70% of our traffic coming from search engines, Our Special Offer is great for your brand.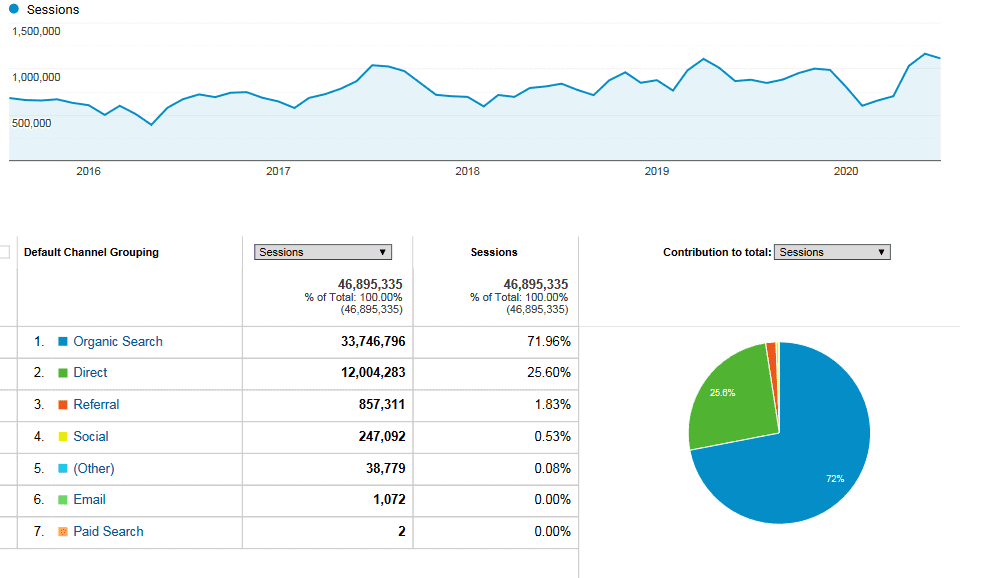 The great thing about this recommendation pages is that a lot of visitors to the page may not have heard of your brand before and being placed on it, will expand your reach.
This is a great offer for you. Give your emerging brand more traction with Our Special Offer.
This is a onetime investment that will deliver hundreds of leads in the coming months and years.
Provide your email address below to request for our rate card where you will also find other solutions we have for you.