Hi My name is Paschal Okafor. My Internet name is passyjango. I am responsible for maintaining this blog, NaijaTechGuide. I have been blogging since late 2004. Today, I am a professional Blogger as well as involved in content publishing/development, Apps development, SEO, and Social Media Marketing.
If you are thinking of establishing a corporate blog for your business, my over 10 years experience in Blogging will be valuable. I can help you setup and maintain your corporate blog at a reasonable fee.

I can also help you maintain a website as well as offer you Search Engine Optimisation SEO Services if that is what you need.
You may also be intersted on How to Start Blog.
What is a Website
A website gives you presence on the internet. It provides information about your business on the internet, allowing potential customers and existing customers to have access to information about your products and services 24/7. Your website is also built to help you convert your visitors into paying customers.
A website may allow you interact with your visitors, but if you want to deepen the relationship between you and your customers, you will need to add a corporate blog to your website.
What is a Corporate Blog
A corporate blog is an online journal (web log) maintained by a business to inform as well as keep in touch with visitors and customers. A corporate blog is a website, but is structured to focus on informing visitors and collecting feedback. Blogs are also easier to distribute. Using RSS feeds readers can read recent posts on your blog without visiting your blog site.
- Advertisement -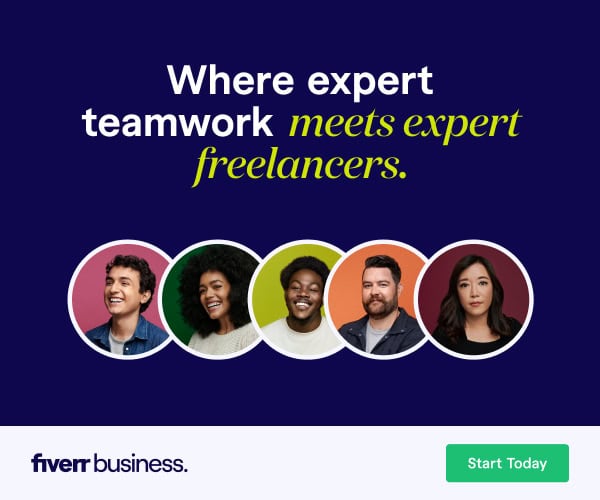 A corporate blog allows you or your designated person to write entries called posts or postings or updates. A blog also allows your readers to comment on your blog post. They can interact with other visitors as well.
A visitor can also subscribe to the feed of your blog. If a person subscribes to your feed, he may be able to read your blog without visiting your website. A blog display in reverse chronological order with the most recent blog post being on top.
Because a blog is frequently updated, it gathers links faster which can affect its search ranking. Giving you the required link juice to make your main website ranks even higher in relevant keywords. It is a great way to build the online authority of your website.
Why do you need a Corporate Blog
There is a limit to the type of information you can place on your website, for example an announcement of a new product is better done on your corporate blog, than on your main website. The interaction provided by your corporate blog allows you to access visitor's impression about the new product, something that your corporate website will not do effectively.
- Advertisement -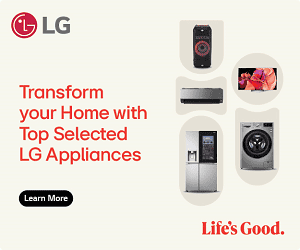 In the example given above, your website will focus on providing detailed information about the new product, like specs and features, as well as a conversion page like a buy page if you sell online, while your corporate blog handles the announcements, postponements, and up to the minute information about the new product and what your business is doing generally.
A corporate blog will allow your employees or spokespersons to address issues that some of your customers have with your business. A corporate blog can be useful in crisis situation, say the new product you launched is having problems, your corporate blog allows you to know the particular problem and restore customer confidence. You can post specific instructions on the solutions to the problem on your corporate blog allowing your customers to solve them on their own.
A corporate blog is great for public relations and marketing and a must for any business. Having a corporate blog can reduce the amount of customers at your customer care centre as well as the number of calls received at your call centre. If you notice that visitors are calling about a particular issue, you can provide info on how it can be resolved on your corporate blog, thereby de-congesting your customer centre.
Because your corporate blog is fresh with the latest information it can be a great tool for driving free traffic to your main website/business. Your corporate blog creates a following and builds visitor loyalty for your brand. A corporate blog can also boost the search ranking of your website in relevant keywords.
A blog allows you to communicate with your visitors and customers. Visitors to your blog can eventually be turned into customers as their loyalty for your brand increases.
The blog should be the headquarters of your social media engagement. Facebook and Twitter will come and go, but your corporate blog will remain for as long as your maintain it.
Focus on providing useful and timely information about your business, products and services on your corporate blog. Also provide tips, How Tos, Guidelines to your visitors on your corporate blog.
You should also provide general information about your industry on your corporate blog. All these will enable you build trust and credibility with your visitors and soon your competitors will not know what has hit them.
What will I do for you
I will develop or assist in developing a corporate blog for your business. I will work with your PR and marketing team to maintain your corporate blog daily and ensure that you effectively communicate and interact with your visitors and customers and turn them to customers or repeat customers. I will ensure your corporate blogs are well written and keyword targeted in order to appear and perform well on search engines.
If you are still not on Twitter, Facebook, LinkedIn, I will help setup and maintain one for you at no extra cost.
What is my Price
I will offer this service at ₦100,000 monthly plus ₦120,000 one-off blog setup fee. If you pay three months up-front, the blog setup fee will be waived. If you can maintain your corporate blog and simply need a person to set it up and put it off the ground as well as provide a blogging policy and two quality 1500+ words articles, then I can do that at just ₦150,000 one-off fee.
Why am I the Best Person to Maintain your Corporate Blog
I have been blogging since 2004, and became a professional blogger since 2006. My experience count for something. I am responsible for maintaining this blog and have been doing so since 2006.
This means I am committed and dedicated, a good combination to have in a blogger. I and my team understand all about writing for the internet and understand white-hat search engine optimization SEO better than most people.
If you are finding the job of maintaining your web presence too daunting NaijaTechGuide Business services also offer web maintenance services. This will enable you concentrate on your core business.
At Nigeria Technology Guide, we can help you in providing useful content to visitors. Useful content is also good for your search engine ranking. If you require search engine optimisation (SEO) for your blog or website, we will help achieve that.
Blogging Related Articles
Paschal Okafor
is
NaijaTechGuide Team Lead
. The article
Corporate Blogging: Start a Blog for your Business
was written by . The article was last modified:
May 17th, 2023