Information Technology IT involves the use of modern technology to organise, manage, and make information easily accessible. IT often refers to the use of a computer or any device based on computer technology to capture, store, retrieve, manipulate, and transmit information. In Nigeria IT is still at its infancy.
Information and Communication Technology ICT broadens the meaning of IT and now means the same as Information Technology. IT and ICT are today used interchangeably Ideally, Information and Communication Technology deals with the convergence of Computing, Telecommunications (Telephony), and Broadcast technologies. However, today IT also means ICT and even more.
Innovation in IT is growing very fast worldwide driven largely by businesses and home entertainment. The positive impact of IT tools in business is well documented. This has led businesses to deploy IT tools in business and have increased the demand of IT skills.
As a result, IT literacy is now necessary for securing most jobs in Nigeria and worldwide. It is no longer news that companies now demand computer literacy as a requirement for securing jobs. Jobs are increasingly being advertised on the internet. Some companies also demand that you apply online.
---
Get Loans up to ₦5,000,000
Compare Loan Offers, Apply Here
Apply for a Loan in Minutes
---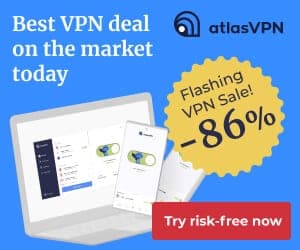 IT skills can come as basic computer appreciation with office productivity tools like word processing, spreadsheet, basic OS administration, basic graphics, Internet, and presentation software skills. Computer appreciation is a necessary skill in our modern world.
Information Technology can also be a career. Professional IT skills are in hot demand worldwide. Here are some popular Careers in IT areas: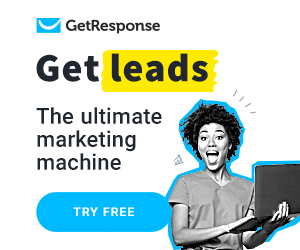 Information Security
Software engineering/development
Network engineering (computer networking)
e-commerce
Database management/administration (DBA)
e-business
Project Management
e-governance
Operating System OS Administration (Windows, Linux, Unix)
Multimedia Technology (Flash)
Web design technology
Computer engineering (Computer design, programming, and assembly)
If you want to pursue a career in Information Technology, you may require an international IT certification to be taken seriously. An international IT certification will prove your competence in your area of IT. Some popular IT certifications include:
CISA (information security)
CISSP (information security)
Oracle (database management)
MCSE (computer engineering)
Cisco CCNA (network engineering)
Cisco CCNP (network engineering)
Linux (computer engineering)
Sun Java Developer (software engineering)
Sun Solaris (computer engineering
PMI (project management)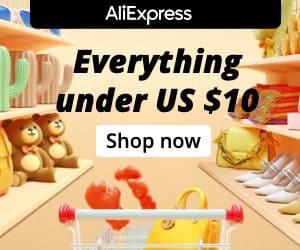 Information Technology in Business
As stated earlier, businesses now deploy IT tools, because of its immense contribution to business growth. One of the greatest contributions of IT to business is the fast accessibility to critical business information. With fast access to key business information, management can take decisions faster.
Within seconds, management can receive information on business issues in different branches, analyse them, take decisions, and communicate decisions to people on ground. In the past, this would have taken several hours or even days leading to low productivity. IT tools enable mobile workers to keep in touch with office and receive latest information that will make them more efficient at their job.
IT also enables the automation of business processes. Processes that formally required extensive human involvement now require little or no human assistance leading to cost savings and more accuracy.
For example, with an e-commerce website, it is possible for customers of a business to make payment for a purchase online. The e-commerce system will capture the payment; securely transfer payment from customer account to merchant account; register transaction; and alert merchant of the transaction. All these are done with no human interference.
Business and accounting software is used for automating accounting and other business processes. This increases transparency and accountability in businesses.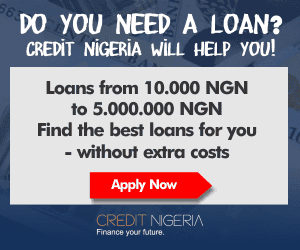 IT in Nigeria
IT is still at its infancy in Nigeria. Most businesses are yet to involve computers in the day to day running of their business. Many businesses are yet to go online with a website. Internet access technology is still very poor in Nigeria. Low bandwidth means that most Nigerians are yet to experience the full power of the internet.
The low level of IT in Nigeria have led to inefficiencies in different areas like education, medical care, disaster monitoring and management, law enforcement, electoral system, dispensation of justice, and governance in general. Corruption is still very high largely because of the low level of IT deployment in business and governance in Nigeria.
However, businesses are beginning to appreciate the importance of IT and are beginning to deploy IT tools in order to enhance efficiency, transparency, and accountability. These have also led to an increase in the demand for IT skills in Nigeria. IT Training centres have also emerged to fill the IT skills gap in Nigeria. IT training scholarships are also available.
However, the perception that most Nigerians have about education is not helping IT development in Nigeria. Many people go for IT training just to acquire IT certifications that will enable them get jobs instead of focusing on acquiring knowledge that will empower them to use IT skills to have an impact in the world.
For example, Nigeria is said to be the country in Africa with the highest number of people with CCNA certification and the same can be said of other international IT certifications. But, the question is what do we have to show for it. Most IT Innovation in Africa is coming from South Africa and other countries in Africa other than Nigeria.
There is a lot of opportunity in IT in Nigeria and indeed in Africa and only those who focus on acquiring relevant IT skills that will empower them to take advantage of these opportunities will be able to explore these opportunities in IT and reap the rewards.
Government is also moving towards IT although slow. Soon Federal Government payment and transactions will be in electronic form. However, Nigerian Governments seem to lack sufficient understanding of what IT entails. When our leaders are talking about IT, they often talk about a deploying desktop and laptop computers in offices.
But, is IT only about computers? Although the computer is at the core of IT, it is not the end of it. IT is about organising and managing information and making it easily accessible when needed to those authorised to have access.
To take full advantage of IT there must be a network. It is only when computers are connected in a network that they become useful in IT. It is through the network that information is made easily accessible. Through the network knowledge and experiences can be shared.
It is also important to note that as far as an IT system is concerned a computer does not necessarily mean a laptop or desktop. Any device capable of manipulating and storing information as well as access the network is valid as a computer in an IT system. This last definition includes mobile phones especially Smartphones as computers in an IT system.
This means that government IT program should not end in deploying computers in offices they must connect those computers to a networks that makes information easily accessible and improve productivity. That is what IT is all about.
IT Training centres in Nigeria