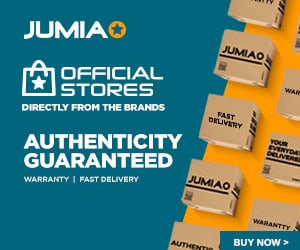 Opera mini was designed from the ground up for mobile browsing. Opera mini 5 comes with some exciting new features to improve your mobile browsing experience. Opera mini 5 looks different from Opera mini 4 and will take you a few minutes to familiarise yourself with it. The Opera mini 5 browser window is neater, consisting only of the address bar, Google search bar, and thumbnails of your most popular websites (speed dials). All other features are now packaged into the Opera mini menu key. Here you will find what's new on Opera mini 5 browser.
You may also be interested in Opera's epayment solution called OPay.
Opera mini download is available at the Opera mini website. If you are using a mobile phone of 240 x 320 pixels and above, Opera Mini 5 will run well on your device. You can download Opera mini 5 directly to your mobile phone. You can also download Opera mini to your computer and then transfer it to your mobile phone using Bluetooth, USB, data cable or infrared. Whatever method you use, the Opera mini 5 download file is compressed and will only take a few seconds or a couple of minutes depending on your network speed.
what's new on Opera mini 5
One thing you will not miss noticing when you open the Opera mini 5 browser is its neater look. The Opera mini start browser window is now limited to an address bar, a Google search bar, and thumbnails (3 x 3 speed dial buttons) of your most popular websites. If you want to access more features you will have to use the Opera mini menu soft key.
When you click menu on Opera mini the menu becomes visible, but not all options will be available. Menu options like history, bookmarks, settings, downloads, help, etc will not be visible. To reveal these options click on the down navigation key twice after pressing menu. Feeds is inside the Bookmark menu option.
Here are more new features of Opera mini 5.
Browse multiple sites with tabs
Opera mini 5 enables you browse multiple websites on your mobile phone. You are no longer stock with one website at a time on Opera mini. You can open multiple websites at the same time. Opera mini 5 creates a tab for each websites enabling you to switch easily from one website to another. So, opera mini 5 improves your productivity on the web. To open a new tab on Opera mini 5, click on menu then click on the plus sign (+) at the top right corner of your Opera mini 5 browser window. Note that if your mobile phone is low on memory, the Opera Mini 5 will struggle when you open multiple pages.
One click access to your favourite websites
Opera mini 5 enables you create thumbnails (speed dial buttons) for your most favourite websites. This gives you one click access to those websites. Up to nine speed dials can be created. Opera mini 5 come with some thumbnails pre-loaded, but you can add more. You can also delete existing speed dial buttons and replace them with new ones.
Zoom in just one click
Zoom in and Zoom out of any content area in just one click. Pressing the 5 key when on Minimap view will make Opera mini 5 to zoom in to the section of the Webpage with focus. Pressing the 5 key again will cause Opera mini to zoom out to Minimap view once again.
Its easier to navigate pages
Opera mini 5 enables you navigate through web pages using the number keys. The 2 key scrolls up, the 8 key scrolls down, the 4 key scrolls left and the 6 key scrolls right. In addition the 5 key can be used to zoom in and out of sections of WebPages when on Opera mini Minimap view.
Opera mini 5 remembers your password
You do not have to enter your user name and password each time you want to visit your most favourite websites using Opera mini 5. Just like in the computer environment Opera mini 5, gives you an option to remember your passwords. If you accept, Opera mini 5 will remember your password each time you want to visit the website, giving you easier and faster access to your favourite websites and web applications.
Synchronise better with your PC
Opera mini browser enables you synchronise your mobile browsing with the Opera browser on your PC. This means you can switch your browsing from your mobile phone to your PC and still start where you left off on your mobile phone. The reverse is also the case. Opera mini 5 takes the synchronisation feature even further. Now you can also synchronise your bookmarks, speed dials, and search engines between your mobile phone and computer.
Opera mini 5 gives you a faster access to the internet and takes your mobile browsing experience to a whole new level. Download Opera mini 5 now.
Related Topics
Paschal Okafor
is
NaijaTechGuide Team Lead
. The article
Opera mini 5 browser for mobile phones what's new
was written by . The article was last modified:
December 22nd, 2019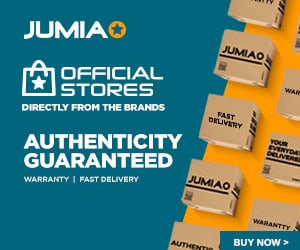 NaijaTechGuide may receive financial compensation for products/services purchased through affiliate links on this site. See
full Affiliate Disclosure Here