Are you a long-time business owner who want to explore selling online? Or are you starting a new business and plan building an online store? Whichever side you're on, an eCommerce platforms and software are the answer to your needs.
[adrotate group="2″]
What is an e-commerce software or platform? It is a software that allows you accept and process orders online. This includes integrating shopping carts, online payment processing, inventory management, amongst other features.
There are many eCommerce platforms to choose from when building an online store? This wide variety of eCommerce platforms may have got you all confused about your choices.
Well, don't worry we can help you figure out the best software to build your online store. We analyzed six of the biggest e-commerce software to find out the best three which are easy to set up, customize, and go easy on your pocket.
All the platforms we have chosen have a 14-day trial which gives you enough time to analyze and understand the platform.
Our 3 favorite picks for E-commerce Platforms:
You must be wondering which is most suitable for your store. You need to know that there are two different worlds in E-commerce, one is hosted and other is self-hosted. Shopify and BigCommerce fall under the hosted category.
In this case, you have to give up customization a little and you get ready to go, drag and drop template to form your store. All you have to do is to pay for subscription to get started.
If you want to get rid of the subscription fee and want more customized options then WooCommerce and Magneto are the most suitable options. I'd personally suggest you this route because with this you will have limitless options.
Several plugins are already available which allows you to take a break from coding every little thing up. Between Magneto and WooCommerce, I would vouch for WooCommerce.
Woocommerce is built on WordPress and it offers robust CMS (Customer Management System) than that of the Magneto. It is a lighter software as compared to that of the Magneto. For the self-hosted store, you have to buy a domain of your own.
This software requires a reliable and high-speed internet at all times to keep your stores updated at all times. Cox Communications is known for reliable internet and TV connection in the United States.
Wix and Squarespace also allow you to build your own online store. These platforms are basically used to monetize the already existing site. You can even create a non-store site using Wix and Squarespace and later such sites can be converted into a credit card accepting store.
I personally prefer Wix over Squarespace. Wix allows you to build a site for free and also has an AI setup to analyze reader's choices. All you have to do is to take Wix's e-commerce subscription. Once you start playing with Wix your creative juice will start flowing automatically.
Review of the Chosen E-commerce Software:
WooCommerce: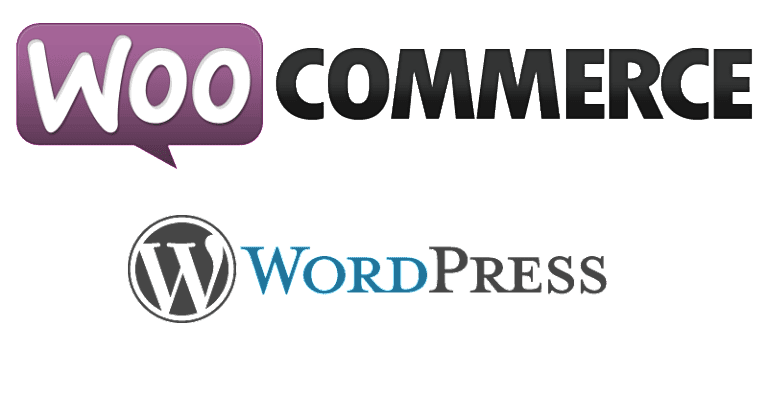 Do you know that Woocommerce has the highest download of 53,216,823 figure? It is the most popular e-commerce platform for online store creation.
You'll be surprised to know that 30% of the stores online are powered by WooCommerce. A major factor to WooCommerce's success is that it is powered by WordPress, upon which 30% of sites are built.
WooCommerce is an open source software which works on any Self-hosted WordPress site. All you require is a domain name, a web host, a theme and a Woocommerce plugin.
If you already have a site built on WordPress you would just need to acquire Woo's plugin to get started. It is as simple as activating some plugin.
If you don't have a theme ready for your store you can always use Woo's free template Storefront to kick off. Plenty of other themes are available for sale which aren't developed by WordPress or WooCommerce.
Like with WordPress few features are free and few require you to install plugins. Same is the case with WooCommerce, some of the extensions are free but most of the extensions need subscriptions. For more about WooCommerce, Click Here
Shopify: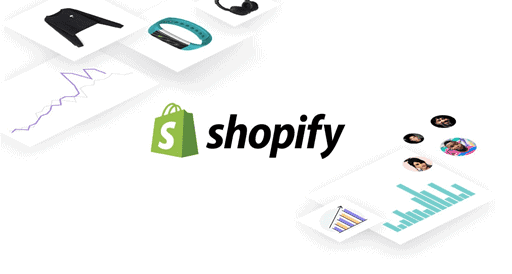 Shopify is the most known e-commerce solution among small businesses. It is the second most known e-commerce platform after WooCommerce and is continuing to grow like crazy.
Shopify offers plans ranging from $29/month to $299/month. Advanced reporting, better credit card rates, and other perks grow as the price of the plan increases.
Shopify is a fully equipped e-commerce platform which helps with almost everything like from online store to inventory management system, website hosting to credit card information etc.
Shopify allows you to take 14 days free trial to create your own store and explore the features it has to offer. Shopify claims openly that their templates are totally customizable and provide its merchants with full access to HTML and CSS.
I highly recommend Shopify for small businesses, it simplifies everything up for small businesses. For more infomation about Shopify, Click Here
Wix:
Wix is widely known for its drag and drops web building feature. But you'll be surprised to know that it also offers drag and drop e-commerce store building facility too.
Wix is as simple as creating an account, and choosing a template of your choice and start filling your store up. You can even have a store manager which can track your orders, manage email newsletter distribution and inventory for free on Wix.
Wix business plans range from $20 to $35/month but are billed on yearly basis. All the business plans offer unlimited bandwidth so that an unlimited number of customers can view your page. The expensive the plan is the greater will be the storage capacity.
Wix doesn't demand any commission over credit card, PayPal or offline payments. If you add "Wix Stores" you can access premade store templates by Wix for different businesses. You need to choose a business type to access templates of particular niche.
I hope this article helped you in recognizing the potential of these powerful platforms. And have helped you big time in deciding which platform suits your business idea best.
For more about WooCommerce, Click Here
Finding an eCommerce software is not an easy task. There are a lot of eCommerce solutions out there and it's not easy to pick the best fit for your business. There are basically two types of eCommerce platforms to choose from.
Self hosted solutions like Magento and WooCommerce on WordPress require you to have knowledge of programming codes. While these are more flexible eCommerce solutions, they are complex, usually taking a lot of time to implement. Self hosted solutions are better for bigger stores with thousands of products to sell.
On the other hand, there are cloud based eCommerce platforms like Shopify and Wix mentioned above which are easy to use. In fact, with these solutions, you can have your store online in a few minutes.
This is ideal for small and medium business owners with little technical background. Customising your store simply involves drag-and-drop operations. So, any one with basic computer skills can build a store on a cloud based eCommerce software.
To help you find the right one, here are some of the best eCommerce solutions. Our focus here is on the cloud based solutions:
Here are more ECommerce Platforms worth your consideration:
BigCommerce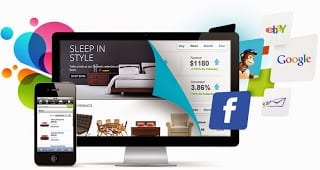 BigCommerce is pretty much similar to Shopify. It has the shopping cart and customizable online shop functionality. It also has a number of free features for its users.
To help businesses, the ecommerce software also has sales, marketing and SEO support for them to boost their online shop's traffic.
BigCommerce's monthly subscription start at $29.95 per month for a unlimited storage and unlimited products. For more information about BigCommerce, Click Here
Volusion
Volusion is also another ecommerce solution targeted at non-developers. It provides a shopping cart and templates (free and premium ones). It's also customizable but has a less friendly approach to customizations of the site, as compared to Shopify and BigCommerce.
Nonetheless, it still has tons of features like allowing users to manually input orders made over the phone or other media. They also offer marketing services as an add-on from the subscription plans.
Volusion subscription pricing starts at $29 a month, with unlimited storage, and no transaction fees. They also offer a free 14-day trial of their solution. For more information about Volusion, Click Here
In Conclusion
From these three, you can easily weigh which one fits your business and budget. Consider the benefits – maybe one is a bit pricier but has more features.
To find the right software, research and compare various e-commerce software and get feedback from other people. It may be people you know or some feedback of users from forums and blogs. This will help you know if your shortlisted e-commerce solution providers will give you a good service and support.
Of course, cost also matters. Instead of looking at price points alone, also consider the benefits inclusive of a subscription plan. Maybe you can find some that's a bit pricier but have way more features than the others. It's all about finding the right balance.
Related Topics
Paschal Okafor
is
NaijaTechGuide Team Lead
. The article
Best Ecommerce Platforms and Software
was written by . The article was last modified:
February 5th, 2019