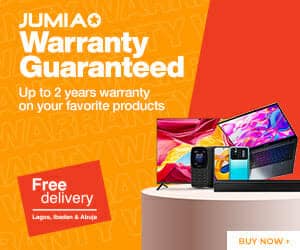 Are you thinking of buying a new refrigerator? Refrigerators are not appliances you buy every one or two years, so when buying one a lot of attention is required. Here is a brief shopping guide to help you buy the right refrigerator to serve you the next couple of years.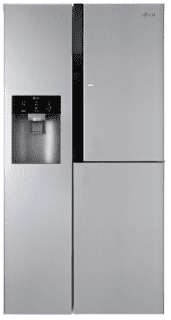 At this point, you should know that there are two main factors to consider when purchasing a refrigerator: (1) what kind of refrigerator do I want? And (2) what am I willing to pay for my ideal refrigerator? Question #1 is often a complicated one, and question #2 depends on your budget as well as available holiday discount sales, coupons, rebates, and so on. If you know the style of refrigerator you want, sales and discounts will only sweeten the deal.
With that in mind, we will now tackle question number one: what kind of refrigerator do you want? We will consider six popular types of refrigerators: (1) cabinet-depth, (2) French Door, (3) side-by-side, (4) top freezer, (5) bottom freezer, and (6) Smart refrigerators. We'll tackle each of these in turn.
French Door Fridge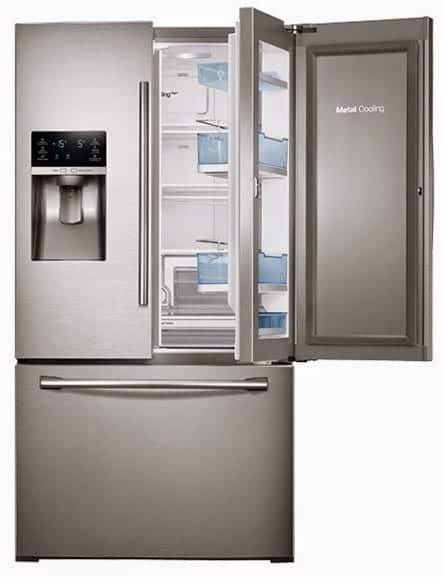 French Door refrigerators do not bear the original look of the traditional refrigerator (i.e. top freezer refrigerator) with just one door for the refrigeration compartment; instead, the one door of the traditional refrigerator has given way to two side-by-side mini doors on the French Door refrigerator.
Note that although, French door refrigerators look somewhat similar to side-by-side refrigerators, they are not the same. We will consider side-by-side refrigerators next. French door refrigerators get their name from the fact that the door mimics the architectural design of french doors used in buildings.
One benefit of the two-door layout is that one need open only one half of a full door to grab food and/or drink from refrigerator, which allows a smaller portion of cool air to leak out of the refrigerator and brings in less warmer air to melt the items in your cool storage leading to better energy efficiency.
The freezer compartment for a french door refrigerator is located on the bottom and consists of one or two bottom freezer drawers. However, one of the freezer doors can also be used as a refrigerator. The bottom doors can be either side-by-side or one on top of the other. So a french door refrigerator offers three or four doors.
French door refrigerators due to the transparent nature of the refrigerator compartment makes it easy for you to find your stuff. However, a number of consumers complain that the drawer design of the freezer makes it difficult to easily find stuff from the freezer when it is fully loaded.
French Door refrigerators, with their design, will cost more than the top freezer and bottom freezer refrigerator door models, with pricing somewhere between 570,000 and 900,000 Naira, perhaps more (over 1 million if you want a symmetrical cabinet-depth experience) depending on what you want.
Cabinet-depth and French Door refrigerators are considered to be the most elegant for fashionistas in the kitchen and the "chef" in the family who wants to have the best access to his or her food at all times while maintaining some fashion sense in the kitchen. Some French door refrigerators come with water dispenser built-in.
Where to Buy French Door Fridges
Jumia Nigeria – See Offers
Side-by-Side Fridge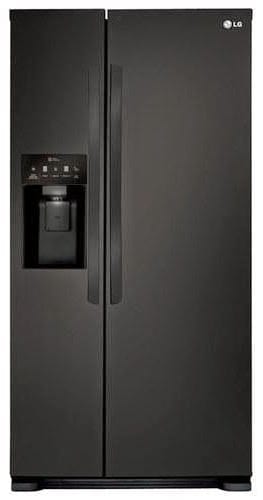 Side-by-side refrigerators are another option for the fashion-minded homeowner who wants to have more room to store both fresh and frozen foods. Top freezer refrigerators often give lots of room to frozen foods and, with some chefs and home cooks relying on fresh foods more than frozen, consume space that could be best used elsewhere.
Side-by-side refrigerators place both the freezer and refrigerator "side-by-side" so that you need not worry about storing fresh foods in the freezer to compensate for your large freezer and smaller fresh food storage. Frozen foods go on one side, fresh foods on the other side. Everything has its place in the side-by-side refrigerator, and side-by-side buyers purchase the refrigerator to save space in the kitchen while appealing to their desire for convenience.
Side-by-side refrigerators range in price between 450,000 Naira and 2,200,000 Naira, so they're not as pricey as French Door refrigerators on the average. Some side-by-side refrigerators also offer a water and/or ice dispenser.
Where to Buy Side-by-Side Fridges
Jumia Nigeria – See Offers
Top Freezer Refrigerator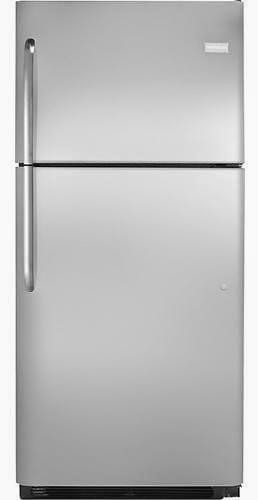 Top freezer fridge (or top mount fridge) is the traditional refrigerator style that we all know. It is probably the refrigerator you have in your kitchen right now with a freezer for frozen foods at the top and the refrigerator compartment in the bottom with one or more bottom drawers for fresh food that you need not worry about going bad too quickly.
While times have changed and technology has advanced, you'll still find the freezer at the top in these refrigerators. For individuals who want a smaller refrigerator (say something 500 litres or less), the top freezer kind may be your best choice. French Door, side-by-side, and cabinet-depth refrigerators come in larger sizes and require a larger electricity bill each month – so the smaller refrigerator size may be the more economical choice, in more ways than one.
Price of Top freezer refrigerators range from 47,000 Naira to 450,000 Naira, depending on the storage capacity of the refrigerator.
Where to Buy Top Mount Fridges
Jumia Nigeria – See Offers
Bottom Freezer Fridge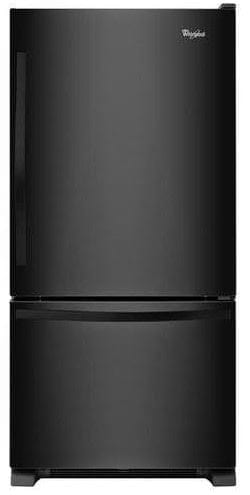 The bottom freezer refrigerator is designed for consumers who did not like being unable to reach the freezer when they were children. You may remember how upsetting this was to you at a small age, when, growing in height, you wanted to reach the freezer and could not.
Similarly, you may want to be able to train your children to help in the kitchen at an early age, and having a bottom freezer in your refrigerator would help you get your children started with some small household work. Additionally, the bottom freezer refrigerator would also help you bond with your children. Since children often want to imitate their parents, having your child visit the bottom freezer to get the sugar out will allow the child to have something important to do with mom and dad in the kitchen.
While bottom freezer refrigerators offer some convenience for small children and healthy adults, they can become a problem later for those with back trouble, arthritis, and other conditions. With that said, bottom freezer refrigerators, like top freezer refrigerators, are a matter of preference. You could end up paying anywhere from 210,000 Naira to 650,000 Naira for bottom freezer refrigerators.
Where to Buy Bottom Mount Fridges
Jumia Nigeria – See Offers
Compact Refrigerator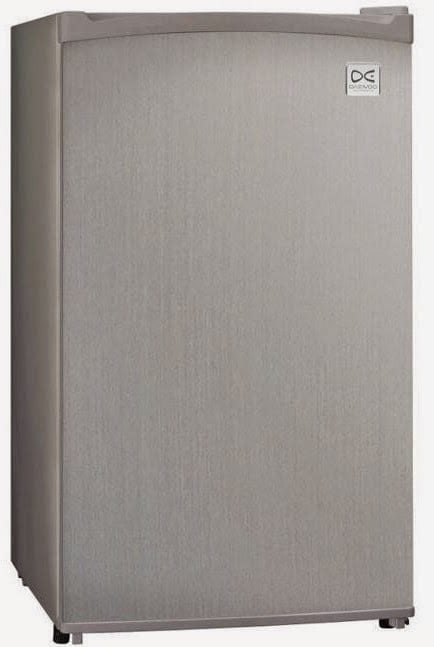 If you need a small refrigerator, a compact fridge is the best for you. If you live alone or you want a personal refrigerator for your bedroom or office a compact refrigerator is a great choice.
Compact refrigerators usually offer only a single door, which is why they are also called single-door refrigerators. The freezer and refrigerator sections are accessed via the one door. However, a compact refrigerator may also offer two door, though rare.
Bachelors, Spinsters, and students are the major target audience for compact refrigerators. There prices in Nigeria ranges from 46,000 Naira to 190,000 Naira.
Where to Buy Compact Refrigerators
Jumia Nigeria – See Offers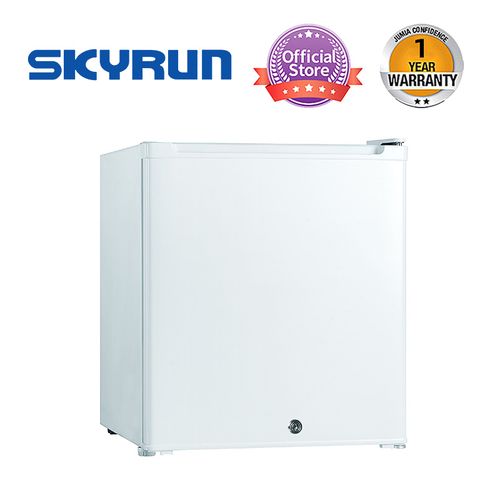 Cabinet-depth
Cabinet-depth refrigerators are far more simplistic in what they offer than the name suggests. Cabinet-depth refrigerators are designed to align perfectly with your home cabinets so that only the refrigerator door juts out from the front of the refrigerator. So in essence they are slimmer than standard refrigerators. They may come in side-by-side or french door style, just slimmer.
The purpose of having a refrigerator that aligns rather well with cabinets is a matter of taste: some individuals prefer to have their kitchen furniture suited to perfection – and this allows someone who has an eye for detail to purchase a refrigerator that will contribute to the overall theme and look of the kitchen.
Cabinet-depth refrigerators fit more of a fashion look for your kitchen, and also come with options such as foldable and adjustable shelves that allow you to remove shelves and expand shelves for your food-stocking needs. With the need for fashion, however, comes a price: cabinet-depth refrigerators will cost more than other mainstream refrigerator types on the market.
Cabinet-depth refrigerators are not the only ones that pay attention to style; French Door refrigerators want to appeal to the fashion sense while offering some relevant benefits for your food life.
Smart Refrigerators
The above options for refrigerators are based on style, size, and financial budget, but those who believe that "money isn't an object will find smart refrigerators an enticing alternative to the above fashion-ranking selections.
Smart refrigerators are like smartphones and smart tablets in that they offer you conveniences not found on most refrigerators. For example, a number of smart refrigerators come with Wi-Fi, speakers, barcode/RFID scanners, LCD touchscreens, and will text you when the milk is soon to expire or that you are out of milk, you forget to close the door all the way, relaying to you a power outage within your refrigerator.
Some smart refrigerator models alert you of a problem within your refrigerator and troubleshoot it to the manufacturer. Smart refrigerators do work well with your other smart devices, and some will provide all your notifications on one touchscreen door: if, for example, your laundry is finished, dinner is ready, and your favorite TV show is coming on in 30 minutes, a smart refrigerator would likely forecast all these announcements from your smart refrigerator display so that you'll know everything around you from one quick glance.
In addition to text, notifications, touchscreen, and Wi-Fi and internet capabilities, some smart refrigerators will also let you watch TV and Netflix movies in your kitchen while eating dinner, play games such as Angry Birds, and even let you post social media announcements while cooking your favorite dish.
If you're a cook that suddenly remembers a good cooking tip for your friends, you can post to social media, stream music from Pandora or Spotify, sauté onions, and stir your creamy garlic sauce simultaneously. Samsung's new smart refrigerators now come with Picasa, Google Calendar, and Twitter app functionality.
It goes without saying that all this functionality creates a hefty price tag, but smart refrigerators are the latest in home automation and bringing cherished technology to the kitchen and home. Spill-proof shelves, LED lighting, energy notifications, and other features of smart refrigerators show how far we've come from the days when buying a refrigerator was as simple as picking out a color and brand.
In Conclusion
We've covered six major refrigerator types, but now the quest comes down to you: which refrigerator type do you want? If you want a basic refrigerator that looks stylish and provides needed functionality without breaking the bank, then the first five models will best fit what you want.
If, on the other hand, you want a cutting-edge refrigerator and embrace the future of technology and its implications for the home (home automation), then you'll find yourself drawn like a magnet to refrigerators that come with in-built Wi-Fi, touchscreens, apps, texting and notifications, and even help with troubleshooting.
At the same time, however, keep in mind that smart refrigerators cost a pretty penny. We could not find any smart refrigerator in two of Nigeria's leading online stores, which could imply that smart refrigerators are yet to make it to the Nigerian market, but it is worth knowing that they are a possible option in future.
In the end, buying a refrigerator is about two things: (1) discovering what you want and (2) becoming aware of what you'll pay for it. After reading our shopping guide for buying a refrigerator, it's our hope that both of these questions are more settled in your mind (and wallet) than before.
Refrigerator Related Topics:
Paschal Okafor
is
NaijaTechGuide Team Lead
. The article
Refrigerator Shopping Guide
was written by . The article was last modified:
November 8th, 2021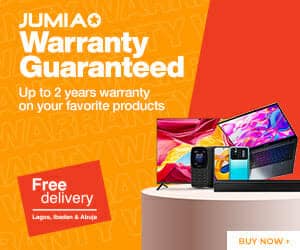 NaijaTechGuide may receive financial compensation for products/services purchased through affiliate links on this site. See
full Affiliate Disclosure Here