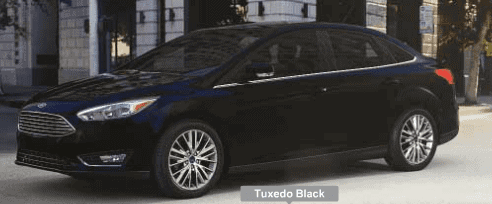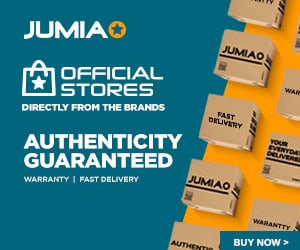 The Ford Focus is getting a major overhaul for the 2015 model year. The 2015 Ford Focus now offers an option for a more fuel-efficient engine with refreshes of the interior and exterior design.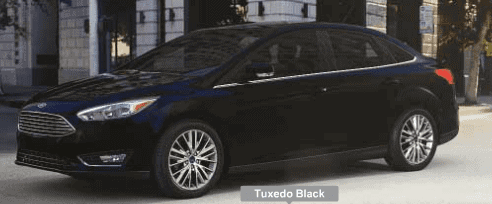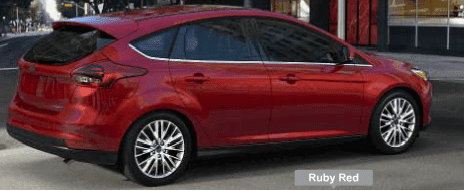 The Ford Focus is a vehicle classified as a compact car (available in sedan/salon or hatchback) manufactured by American auto manufacturer Ford. It was first introduced towards the very end of the 20th century, and has become a staple of the automobile world, with even the Pope using this vehicle!
The Ford Focus has been an underachiever in the past with vehicles produced by Japanese car manufacturers stealing a lot of its thunder. However, the Ford Focus has seen a steady rise, and the 2015 model of the vehicle looks poised to take the world by storm.
The 2015 Ford Focus is already considered one of the best compact cars for consumers in 2015, so it is a job well done by Ford.
The Exterior
Ford looks to have paid a lot of attention to the exterior of their vehicle whilst designing the 2015 model of the Ford Focus. The hood and the grille have been given a revamp, with the grille providing a beautiful sense of authority to this vehicle, a classically American vehicular trait it must be said.
There are three trim levels available for the 2015 Ford Focus. The entry level trim is called S, which is only available in sedan/salon possesses a 15 inch steel wheels as well as blind spot mirrors. The next trim level is the SE (offered in sedan or hatchback), and the first feature that catches one's attention is the wheels. The wheels on this trim level are larger in circumference by one inch and are made of alloy rather than steel.
There are also two optional upgrades available, the 201A which upgrades the wheels to seventeen inchers made of aluminum, and are painted dark giving the vehicle a dark brooding feel, and the SE Sporting, which also provides 17 inch aluminum wheels albeit they won't be painted dark.
The third trim level, which is also offered in sedan/salon and hatchback is called the Titanium and doesn't add much to the exterior, the bonus features and upgrades being found in the interior instead.
The Interior
All of the bells and whistles in the exterior of the 2015 Ford Focus might give a good first impression, but don't let that fool you into thinking that the exterior is all that Ford focused on for this year's model.
Once you take a look at the interior, you will see that a lot of hard work was put into this aspect of the 2015 Ford Focus as well. The color scheme is muted and tasteful, and the materials used in the seats and trims are absolutely stunning. The whole interior gives a highend feel, as if you have stepped into a different world. Simply excellent.
There are also some excellent features added to the interior. The seats are comfortable and you would get as much space as you would in any compact car, but the interior also features entertainment systems that receive a hefty upgrade once you approach the higher end trim levels.
The SE 201A features ambient internal lighting and the SE Sporting offers a leather wrapped steering wheel The Titanium trim level includes a heated steering well as well as an excellent sound system.
Safety
The 2015 Ford Focus provides all of the safety features that are standard on any modern vehicle. These features include anti lock disc brakes, stability control, a knee airbag for the driver, as well as front side and side curtain airbags.
The Ford Focus 2015 model also has an excellent collision warning system that, when paired with a compatible cell phone, will call 911 in the event of a crash. The Titanium trim level, when purchased with the technology package, includes an excellent blind spot warning system, as well as rear cross traffic alerts and a lane departure warning system. As for the other trim levels, a rear view camera is the only safety feature that comes as standard.
In brake testing conducted for this vehicle, it was found that the Titanium trim level possessed impressive brakes. However, the SE trim level came to a stop from 60 miles per hour in 131 feet, a figure that is not even at par with the average distance in the class.
However, the 2015 model of the Ford Focus managed to score full marks in United States government crash testing as well as a rating of "Good" from the Insurance Institute for Highway Safety.
Performance
The Ford Focus still possesses a 2 liter four cylinder engine, so there isn't much excitement under the hood for the 2015 model. There are five gears in the vehicle, but you will find that a sixth gear feels like its missing, particularly if you're cruising down a highway and the engine is still working at full.
However, the 2015 Ford Focus displays excellent economy around turns, providing possibly the best turns out of any compact car released this year. The new three cylinder eco friendly engine that has been introduced this year might not be powerful, but it does help make the vehicle more economical in its fuel consumption and provides just enough speed to get you to work on time through busy city traffic.
The three cylinder engine is also exceptionally quiet, even at high speeds. Additionally, the 2015 Ford Focus that offers automatic transmission does possess the aforementioned sixth gear. One aspect that seems to be missing from the 2015 Ford Focus is noise cancellation. A lot of noise tends to get into the cabin due to a lack of any active noise cancellation system.
The Verdict
The 2015 model of the Ford Focus sure lives up to the hype as far as looks are concerned. However, looks aren't everything. The engine isn't as powerful (though this is common for compact cars) as it could be, and the lack of safety features in lower trim levels is certainly a cause for concern, especially considering the fact that the braking system in all trim levels lower than Titanium are less than average.
However, this does not take away from the fact that the 2015 Ford Focus is a great car if you're looking for a stylish compact car, and should at least make it to your shortlist.
Pricing and availability
The 2015 Ford Focus is not yet available in Nigeria. When officially available, you can buy at Ford Dealer outlets near you. 2015 Ford Focus price in Nigeria is expected to range from N3,500,000 to 5,000,000 NGN.
2015 Ford Focus Specs
Here are a few specs of the 2015 Ford Focus Compact Sedan or Hatchback:
Exterior
Beam Headlights: Yes, Titanium trims adds High-Beam Headlights
Power Mirrors: Yes
Power Moonroof: –
Power Liftgates: Not Necessary
Steel Wheels: Yes, 15-inches Wheels (S trims only)
Alloy Wheels: Yes, 16-inch Wheels (SE trims), 17-inch Wheels (Titanium trims)
HSEA Glass: –
Rear spoiler: Yes (Titanium trims Only), Available as an optional package for SE trims
Chrome-tipped exhaust: –
Grille: Yes
Interior
Air Conditioning: Yes, Titanium trims offers Dual Zone Climate Control
Media Player: Yes, AM/FM CD player, MP3/WMA playback
Speakers: 4 Speaker System (S trims), 6 Speaker System (SE trims), 10 Speaker System (Titanium trims)
Audio Jack: Yes
USB Port: Yes, with iPod connectivity
Voice Recognition: Yes
Bluetooth: Yes
Wireless Charging: No
Display: Yes, 4.2-inch LCD Display
Backup Camera: Yes
Satelite Radio: Yes (Exclusive to Titanium trims), available as part of an optional package for SE trims
Run Apps: –
Remote Keyless Entry System: Yes (Titanium trims or SE trims with Automatic Transmission)
Fabric Seats: Yes (S and SE)
Leather Seats: Yes (Titanium), available as an optional package for SE
60/40 split fold-down: Yes
Cruise Control: Yes
Steering Wheel: Yes, Power Steering (Tilt/Telescopic)
Power Doors: Yes
Modes: –
Power Windows: Yes
Safety
Vehicle Stability Assist (VSA): Yes
Traction Control (TRAC): Yes
Anti-lock Brake System (ABS): Yes
Electronic Brake-force Distribution (EBD): Yes
Brake Assist (BA): Yes
Collision Mitigation Braking System (CMBS): –
Lane Departure Warning (LDW): Yes (Titanium Only)
Airbags: Yes
Seatbelts: Yes, 3-point seatbelt for all seats and LATCH for kids
Side-impact door beams: –
Tire Pressure Monitor System (TPMS): Yes
Engine Immobilizer: –
Anti-theft System with alarm: –
Engine System
Engine Type: 2.0-Litre 4-Cylinder, 16-Valve Ti-VCT I-4 Flex Fuel Engine (All trims), 1.0 Litre, 3-Cylinder T-VCT EcoBoost Engine (Optional for the SE trims)
Engine Power: 160 hp @ 6500 rpm (for 4-cylinder engine), 123 hp @ 6,000 rpm (for 3-cylinder engine)
Engine Torque: 146 lb.-ft. @ 4,450 rpm (for 4-cylinder engine), 123 lb.-ft. @ 3,500 rpm (for 3-cylinder engine)
Ignition System: Direct Ignition System
Transmission: 5-Speed Manual (Standard for S and SE trims, optional for Titanium), 6-speed Automatic (Standard for Titanium, optional for S and SE), 6-speed Manual (Only SE trims with 3-cylinder engine)
Drivetrain: Front Wheel Drive
Brakes: Front Disc Brakes and Rear Drum Brakes (SE and S trims), All Disc Brakes (Titanium)
Mileage estimates (mpg city/highway/combined): 26/36/30 mpg (5-speed manual), 27/40/31 mpg (6-Speed Automatic), 30/42/35 mpg (3-cylinder engine)
Emmission Rating: –
Exterior Measurement
Width: 71.8 Inches
Length: 178.5 Inches (Sedan), 171.6 Inches (Hatchback)
Height: 57.7 Inches
Wheelbase: 104.3 Inches
Ground Clearance: –
Interior Measurement
Shoulder Room (Front/Rear): 55.6 / 53.7 Inches
Hip Room (Front/Rear): 53.9 / 52.7 Inches
Leg Room (Front/Rear): 43.1 / 33.2 Inches
Head Room (Front/Rear): 38.3 / 38 Inches (Sedan), 38.3 / 37.9 Inches (Hatchback)
Weight & Capacity
Curb Weight: up to 1314 to 1360 kg
Cargo Room (rear seat up/down): 0.674 / 1.268 cubic-metre (Hatchbck) for Sedan Trunk Volume is 0.373 cubic-metre
Fuel Tank: 46.9 Litres
Seating Capacity: 5
Towing Capacity: –
The above features and specs are based on the US models of the 2015 Ford Focus and may not be exactly the same as models and trims available in your country.
More About Ford Vehicles
Paschal Okafor
is
NaijaTechGuide Team Lead
. The article
2015 Ford Focus Compact Car Price Features Specs & Review
was written by . The article was last modified:
April 15th, 2016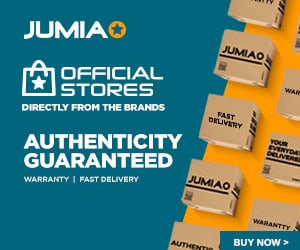 NaijaTechGuide may receive financial compensation for products/services purchased through affiliate links on this site. See
full Affiliate Disclosure Here