Kia Rio is a solid subcompact saloon car that may also be available as a hatchback in some markets. The 2015 Kia Rio is largely unchanged from last year's model.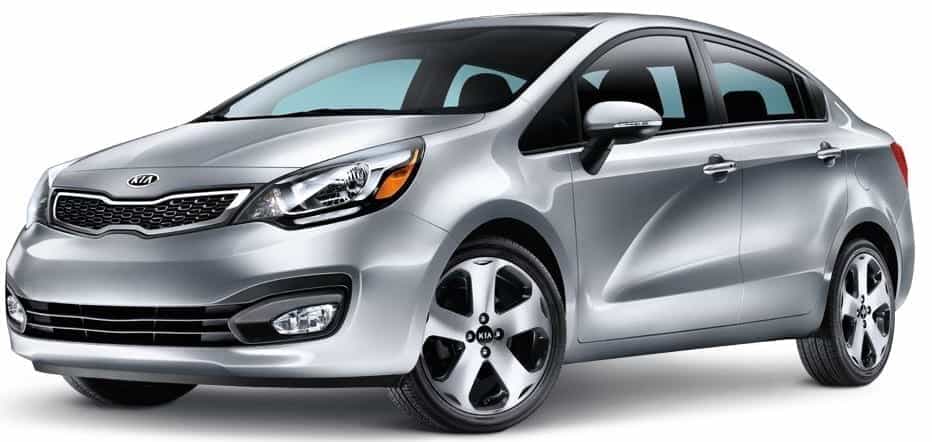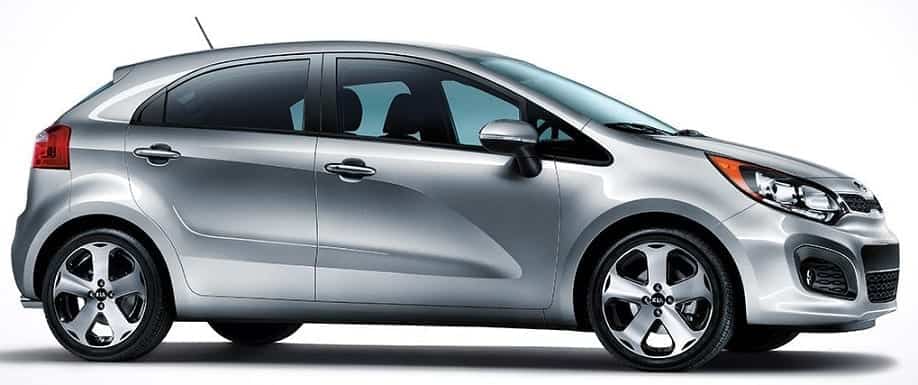 The Rio is a vehicle produced by the South Korean automotive manufacturer Kia. Introduced as the twenty first century came about, the Kia Rio is classified as a subcompact car and operates on a front wheel drive.
The vehicle has changed a lot over the years and is now in its third generation. It is now considered a global competitor in the subcompact vehicle sub type, and Kia is looking to grab the top spot this year with the 2015 Kia Rio.
Let's see just how successful they were with the latest iteration of this subcompact car.
The Exterior
Just because the 2015 Kia Rio is a budget car of sorts doesn't mean you should write it off from the get go by predicting that it will be one of those ugly budget cars with absolutely nothing to offer in the style department.
With the tiger grille adding a bit of bravado and fun to the overall design of this vehicle and the sleekness of the design adding a bit of elegance, all the different elements of the exterior of this vehicle come together to form an overall design that is surprisingly matured.
Truly, the only way to accurately describe the overall design of the exterior of this vehicle is that it looks very matured.
The 2015 Kia Rio is available as a sedan as well as a five door hatchback. Both of these body styles are available in three different trim levels which are, from low end to premium: LX, EX and SX.
In some markets the 2015 Kia Rio is available in Rio 1.2, 1.4, or 1.4 Tec with the Rio 1.4 and 1.4 Tec offering manual or automatic transmission and Rio 1.2 offering only manual transmission.
The wheels that are featured in this vehicle depends on the trim level you choose.
- Advertisement -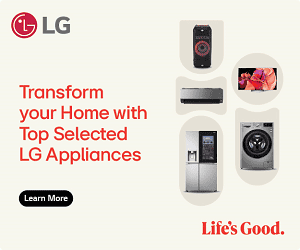 The LX trim level gets 15 inchers that are made of steel. The EX (and the 1.4 Tec in some markets), on the other hand, gets an upgrade in size featuring 17 incher along with the material being upgraded to alloy rather than steel.
The premium SX trim level (not available in all markets) features an upgrade in size, with the wheels being upgraded to 18 inchers, but the material remains the same alloy that is provided in the EX.
The Interior
The upgrades in style for the 2015 model of the Kia Rio weren't just isolated to the exterior of this vehicle. The interior has a great sense of design about it too, and continues the matured design theme that looked so great on the exterior of this vehicle.
The interior of the 2015 Kia Rio is designed in a manner that is very stylish but also very restrained, leaving impressions rather than speaking out loud. Kia, it seems, has opted for subtlety this time around, and the result is truly excellent.
The only downside to the interior is that the materials used in the lower end LX trim are nothing special. However, purchasing the higher end trims will get you far better materials in the interior cabin, with soft padding and cushioning and metallic accents and just an overall sense of tasteful elegance coming together to make this vehicle's interior one of the finest that you can buy in this particular car class.
The interior design isn't all flash either. The cabin of the 2015 Kia Rio is spacious and comfortable as well, with the front seats offering enough room even for tall drivers and passengers whereas the rear seats offer a competitive amount of room.
The trunk of this vehicle continues the trend of possessing ample space with 13.7 cubic feet of space. The 2015 Kia Rio hatchback provides a little more than a cubic feet of extra space, but it also has the extra feature of rear seats that can be laid flat, bringing the total cargo space up to about 50 cubic feet.
Safety
The 2015 model of the Kia Rio comes with all of the standard safety bells and whistles that one would expect from a modern car, such as stability and traction control, anti lock disc brakes, front side and full length side curtain airbags as well as hill start assist.
A rearview camera is offered as an optional safety feature on the EX trim level but comes standard on the premium SX trim level as well as the 1.4 Tec.
In brake tests, the 2015 Kia Rio displayed average results, coming to a stop from 60 miles per hour in about 124 feet. In crash tests conducted by the government, the Kia Rio received four out of a possible five stars which is good on the surface but below the par set by its competitors.
The crash tests conducted by the United States based Insurance Institute for Highway Safety gave the 2015 Kia Rio the highest possible rating of "Good" in all tests except for the side impact test in which it received the second best score of "Acceptable" and the small overlap frontal offset test in which it got the second worst score of "Marginal".
Note: test results are based on the American Editions of the 2015 Kia Rio.
Performance
2015 Kia Rio offers three engines (but all engines are not available in all markets), a 1.4 litre four cylinder engine that delivers 79 kilowatts and a 1.2 litre four cylinder engine that delivers 65 kilowatts.
Models of the 2015 Kia Rio offered in the United States and maybe a few other markets sport a more powerful 1.6 litre engines, which delivers about 103 kilowatts.
The best thing about the performance of the 2015 Kia Rio is the acceleration thanks to the powerful engine that the vehicle sports. That being said, the sheer power of the engine makes it quite noisy when you are accelerating heavily which takes away from the peace one expects from the interior cabin.
Other negative aspects of the performance of this vehicle are the handling, which can get pretty sloppy around turns, and two problems that are endemic to virtually all cars developed by Kia: a below average fuel economy and uneasy and choppy handling on surfaces that are on the rougher side.
Conclusion
Kia has certainly been wildly successful in one aspect of the 2015 Kia Rio if nothing else: the car is possibly one of the most stylish vehicles in the subcompact vehicle subtype. However, that is not all it has going for it, as the vehicle certainly has a lot to offer.
The surprisingly roomy interior cabin, peppy acceleration, high quality materials used on the interior in the upper trim levels as well as the long warranty period do well to offset the negative aspects of this vehicle such as a noisy cabin and a subpar ride when compared to vehicles produced by competitors.
So, all things considered, the 2015 Kia Rio is a good deal.
Pricing and availability
The 2015 Kia Rio is available in Nigeria. You can buy Kia Rio at Kia Dealer outlets near you as well as on Konga.com. 2015 Kia Rio price in Nigeria is expected to range from N2,000,000 to 5,000,000 NGN.
2015 Kia Rio Specs
Here are a few specs of the 2015 Kia Rio Compact Sedan or Hatchback:
Exterior
Beam Headlights: Yes, Halogen Headlights, SX trims add Front Fog lights
Power Mirrors: Yes, SX trims adds Turn Signal Indicator
Power Moonroof: No, Optional in SX/1.4 Tec
Power Liftgates: Not Necessary
Steel Wheels: Yes, 15-inches Wheels (LX and EX trims only)
Alloy Wheels: Yes, 17-inch Wheels (SX/1.4 Tec trims), 15-inch Wheels (optional for EX trims)
HSEA Glass: –
Rear spoiler: Yes
Chrome-tipped exhaust: No, Dual tipped Exhaust in SX trims
Grille: Yes
Interior
Air Conditioning: Yes, EX, SX/Tec adds Automatic
Media Player: Yes, AM/FM CD player, MP3/WMA playback
Speakers: 4 Speaker System or 6 Speaker System (dependent on trim level)
Audio Jack: Yes
USB Port: Yes, with iPod connectivity
Voice Recognition: No, optional on SX trims
Bluetooth: Yes
Wireless Charging: No
Display: Yes, Infotainment System
Backup Camera: Yes
Satelite Radio: –
Run Apps: No
Remote Keyless Entry System: Yes
Fabric Seats: Yes
Leather Seats: Yes (Tec trims), optional for SX trims
60/40 split fold-down: No
Cruise Control: Yes (EX and SX)
Steering Wheel: Yes, Power Steering (Tilt/Telescopic)
Power Doors: Yes
Modes: –
Power Windows: Yes
Safety
Electronic Stability Control (ESC): Yes (with Vehicle Stability Management (VSM))
Traction Control (TRAC): –
Anti-lock Brake System (ABS): Yes
Electronic Brake-force Distribution (EBD): Yes
Brake Assist (BA): Yes
Hill Start Assist Control (HAC): Yes
Lane Departure Warning (LDW): –
Airbags: Yes
Seatbelts: Yes, 3-point seatbelt for all seats and LATCH for kids
Side-impact door beams: Yes (with Front and Rear Crumple zones)
Tire Pressure Monitor System (TPMS): Yes
Engine Immobilizer: Yes (with central lock)
Anti-theft System with alarm: Yes
Engine System
Engine Type: 1.4-Litre In-line 4-Cylinder, 16-Valve DOHC CVVT Engine, 1.4-Litre In-line 4-Cylinder, 16-Valve DOHC CVVT Engine, or 1.6-Litre In-line 4-Cylinder, 16-Valve DOHC Dual CVVT Engine
Engine Power: 79 KW @ 6300 rpm (for 1.4 Litre engine), 65 KW @ 6,000 rpm (for 1.2 Litre engine), 103 KW @ 6,300 rpm
Engine Torque: 135 Nm @ 4,200 rpm (for 1.4 Litre engine), 120 Nm @ 4,000 rpm (for 1.2 Litre engine), 166 Nm @ 4,850 rpm (for 1.6 Litre engine)
Ignition System: Direct Ignition System (GDI)
Transmission: 6-Speed Manual or 6-speed Automatic
Drivetrain: Front Wheel Drive
Brakes: Front Disc Brakes and Rear Drum Brakes or All Disc Brakes (in some markets)
Mileage estimates (mpg city/highway/combined): 27/37/31 mpg (6-speed Manual) or 27/37/31 mpg (6-Speed Automatic)
Emmission Rating: –
Exterior Measurement
Width: 1,720 mm
Length: 4,045 mm
Height: 1,455 mm
Wheelbase: 2570 mm
Ground Clearance: 150 mm (minimum)
Interior Measurement
Shoulder Room (Front/Rear): 1350 / 1324 mm
Hip Room (Front/Rear): –
Leg Room (Front/Rear): 1112 / 790 mm
Head Room (Front/Rear): 1015 / 955 mm
Weight & Capacity
Curb Weight: –
Cargo Room (rear seat up/down): 0.288 cubic-metre / 0.923 cubic-metre (Hatchback), 0.368 cubic-metre (Sedan)
Fuel Tank: 43 Litres
Seating Capacity: 5
Towing Capacity: –
Warranty: 5 Year / 100000 km
*The above features and specs are based on the US and South African models of the 2015 Kia Rio and may not be exactly the same as models and trims available in your country.
More Kia Vehicles Cars SUVs:
Paschal Okafor
is
NaijaTechGuide Team Lead
. The article
2015 Kia Rio Subcompact Price Features Specs & Review
was written by . The article was last modified:
April 15th, 2016