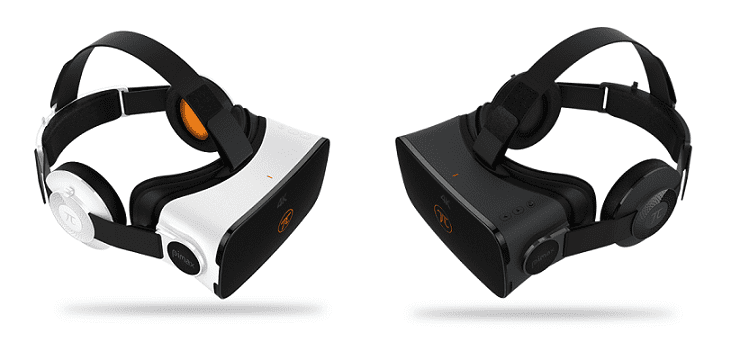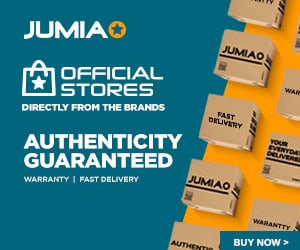 PiMax 4K is the first virtual reality headset to boast 4K capability. While big hitters in the VR market like Sony, Oculus, and Sony offer their VR headsets with 2.5 million pixels capacity, the PiMax 4K VR headset boasts 8.29 million pixels (over 4.1 million pixels per eye).
Where to Buy PiMax 4K VR Headset
Jumia Nigeria – See Offers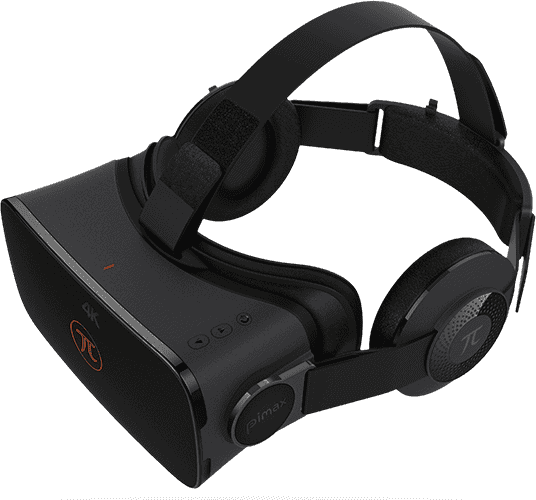 PiMax 4K VR Specs and Features
3840 x 2160 pixels, 8.29MP, 806 ppi (1920 x 2160 per eye)
18 ms MTP
60 FPS Refresh rate (up to 90Hz)
PiPlay, SteamVR, Oculus Home Games Support
110° FOV
6 DOF
Dual 1000Hz Gyroscope
Anti-Vertigo and Anti-Blue Laser Systems
The Design
The PiMax 4K looks like most VR headsets in the market, though it is more compact. The HMD (Head-mounted Device) weighs about 220 g, which is not a lot of weight on your head. However, adding the earphones to your setup will add to the weight (about 500 g in total).
The internal foam is built on medical grade sponge, which makes it comfortable to wear. The PiMax 4K VR headset is designed in such a way that you can attach or detach, the headphones when needed. You can even plug-in your own headphones or earbud using the 3.5mm audio jack provided on the VR headset.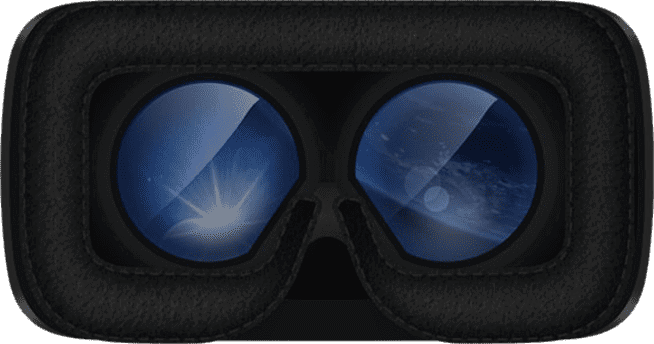 The PiMax 4K has two 53mm spherical lenses (one for each eye). To protect your eye, the virtual reality headset comes with a filter that removes some eye-damaging blue light. You also get an automatic mist removal system and an automatic light adjustment system.
The PiMax 4K offers an IPD (Interpupillary Distance) ranging between 58mm to 71mm, which creates allowance for users wearing glasses. If your myopia is 500° or less, you do not need to wear glasses, according to the manufacturer as the headset feature auto adaptation to myopia of that range.
The Virtual Reality Experience
PiMax 4K VR headset like the name suggests offers 4K UHD resolution. You get 3840 x 2160 pixels (1920 x 2160 pixels per eye), which floors the likes of the Sony PlayStation VR, Oculus Rift, and HTC Vive VR that feature 2160 x 1200 pixels.
With 806 ppi pixel density, the PiMax 4K should deliver a crispier viewing experience. The virtual reality headset offers 110° FOV (Field of Vision). It comes with 60Hz refresh which is not so much desirable for a VR headset. However, there is an option to take the refresh rate to as high as 90Hz for a better experience.
The PiMax 4K offers dual gyroscopes that operate at 1000Hz. The dual gyroscope help the virtual reality headset achieve an MTP (Motion to Photon) of 18ms, which is within the 20ms limit set for prevention of vertigo or dizziness on someone wearing a VR headset. The provided headphones offer 3D immersive sound with Virtual 5.1 sound.
The Software
Virtual Reality headsets are no good without software. The PiMax software (PiMaxVR) still need a lot of work and the manufacturer has committed to the improvements required. The headset also supports PiPlay, SteamVR and Oculus Drive.
You can play Steam games, PiPlay games as well as Oculus Home games. However, what you can do will depend on the hardware of your computer. You can also have a virtual desktop that allows you use your computer in virtual reality. You can also have a virtual IMAX Theatre for watching movies.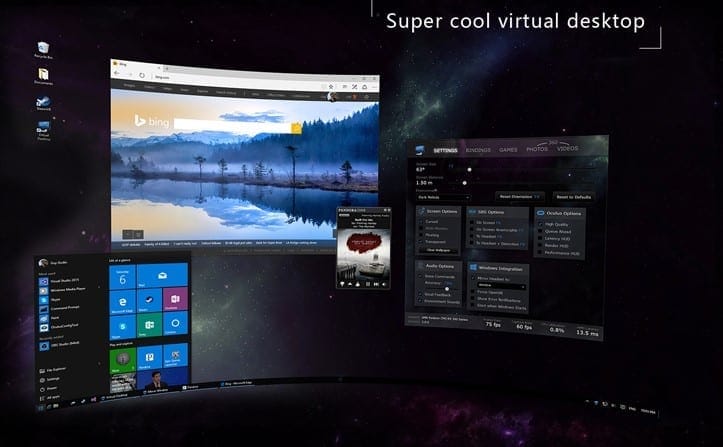 PiMax 4K can only be used in a fixed position. It lacks position tracking, though the manufacturer is promising a controller that will add position tracking in the near future.
Hardware Requirement
The PiMax 4K needs to be connected to your computer and the amount of its features that you can access depends on power of your computer hardware. Here are the mini hardware requirement:
Platform: Windows 7, Windows 8, or Windows 10
Processor: Intel Core i5 or higher
GPU: DirectX 3D10, NVIDIA GT X960 / AMD R9 290 and above
Memory: 4GB RAM or more
Ports: HDMI 1.4B video output, USB 2.0 / 3.0
Pimax 4K Price and Availability
The PiMax 4K VR headset is available on Gearbest for $375. Get a $16 discount, if you use this coupon code: LHPIMAX. You can also buy it on Jumia Nigeria for a price of about 110,000 Naira from a third party seller.
PiMax 4K VR Specs
Here are a few specs of the PiMax 4K VR Headset:
General Features
Description: 4K virtual reality 3D headset for PC
VR Platform Support: PiPlay, SteamVR, Oculus Home
Colours: Black or White
Ports: HDMI 1.4, USB 3.0, 3.5mm Audio Jack
Dimension: 18 x 11.7 x 9 cm
Weight: 499 g
VR Experience
Resolution: 3840 x 2160 pixels, 8.29MP, 806 ppi (1920 x 2160 per eye)
Motion to Photon: 18ms
Lens: Two 53mm spherical lenses
Anti Vertigo: Yes (reduced dizziness)
Anti Blue Laser: Yes
Position Tracking: No (Future support expected via a Controller)
IPD Adjustment: 58mm to 71mm
Field of Vision: 110°
Refresh Rate: 60 Hz (up to 90Hz)
Sensors: 1000Hz dual Gyroscope, Acceleration sensor, Magnetometer, Range sensor, Light sensor
More on VR
Paschal Okafor
is
NaijaTechGuide Team Lead
. The article
PiMax 4K UHD VR Headset Specs and Price
was written by . The article was last modified:
February 2nd, 2023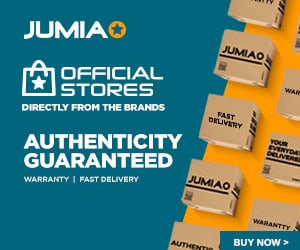 NaijaTechGuide may receive financial compensation for products/services purchased through affiliate links on this site. See
full Affiliate Disclosure Here