TSTV is a relatively new Pay TV service in Nigeria launched to compete with established brands like DSTV, GoTV, and Startimes. Launched on October 1, 2017, TSTV promised loads of new value added services that excited consumers in Nigeria. TSTV boasts of a convenient and innovative Pay as you Go plan that enables you pick the channels want pay for just those ones with price starting at just ₦3 per channel per day. Here we will tell you all you need to know about TSTV Direct to Home Pay TV, the channels list, the price, the decoder, the packages, and how you can subscribe.
TSTV made a lot of promises that it failed to deliver. However, it remains an attractive offer for consumers looking an affordable Pay TV solution that offers a convenient payment plan
Now, let us look at the TSTV Direct to Home Pay TV service in a little more details.
TSTV Channels
TSTV boasts of over 100 channels ranging from Sports, News, Movies, Music, Kids, Documentaries, and much more. They boast that they show the English Premier League and Spanish La Liga, but we cannot independently verify this.
Some popular TSTV channels include:
FOX News
AIT
BBC News
Channels
Arise News
Aljazeera
Bloomberg
France 24 (English)
Grande Sports Football
Grande Sports Motorsports
ESPN 1
ESPN 2
FOX Sports News
EWTN
Hits TV
Hits Africa
National Geographic
Animal Planet
Nat Geo Wild
Discovery Velocity
Discovery HD
NASA UHD
Fox Life
Tom and Jerry
TeleNovela Channel
Mama Africa Movies
Mama Africa Yoruba
Mama Africa Hausa
Mama Africa Igbo
Grande Bolly
Nollywood TV
Sunna TV
Emmanuel TV
Food Network
TSTV Dish TV
Teachers Naija
NYSC TV
TLC
i24 News
A1 Kids
For full channel list click here.
TSTV Packages and Subscription
TSTV has a unique and convenient Pay as you Go package that enables you subscribe for the channels you want on the days you want to watch them. Each channel has a separate package that you pay for when you want to view.
Cost of packages goes for as low as ₦3 per channel per day. Some channels go for ₦4 per channel per day and others ₦5 per channel per day.
- Advertisement -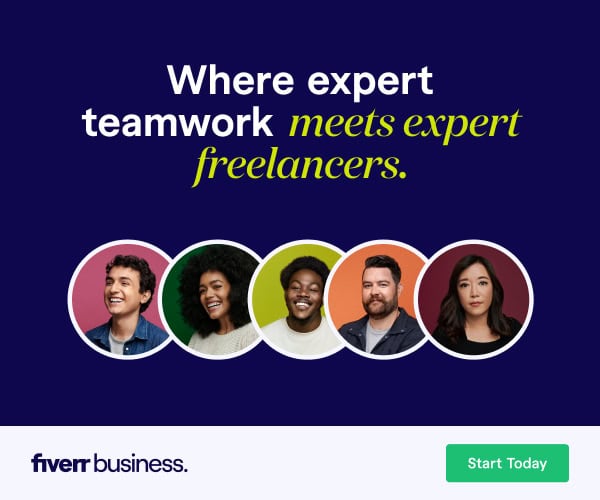 Once you pay for a channel, you get access to that particular channel for 24 hours after which you would have subscribe for another 24 hours or you lose access.
This means you do not have to pay high fees for channels you don't watch. For example, if you watch only five channels, you can pay for just the 5 channels you watch. More so, when you travel you can just chose not to pay and resume payment when you return.
TSTV Channel Cost (Pay per View)
Here are the TSTV Pay as you Go cost for some of the most popular channels. You pay the amount for a 24 hours access to the channel. After 24 hours, you would have to renew your subscription to continue watching the channel. Cost ranges from ₦3 per channel per day to ₦5 per channel per day.
FOX News – ₦3
AIT – ₦5
BBC News – ₦3
Channels – ₦5
Arise News
Aljazeera – ₦3
Bloomberg – ₦3
France 24 (English) – ₦3
Grande Sports Football – ₦5
Grande Sports Motorsports – ₦5
FOX Sports News
EWTN – ₦5
Hits TV – ₦4
Hits Africa – ₦4
Animal Planet – ₦5
Discovery HD – ₦5
NASA UHD – ₦5
Mama Africa Movies – ₦5
Mama Africa Yoruba – ₦5
Mama Africa Hausa – ₦5
Mama Africa Igbo – ₦5
Grande Bolly – ₦5
Sunna TV – ₦5
Emmanuel TV – ₦5
TSTV Dish TV – Free
TLC – ₦5
A1 Kids – ₦4
Satellite Dish Required
TSTV is a satellite Direct to Home (DTH) Pay TV service just like DSTV. This means you will need to install a satellite dish for your system. According to information on the company's website, your dish should be pointing at 51.5 degrees East with frequency set to 11,130 MHz.
- Advertisement -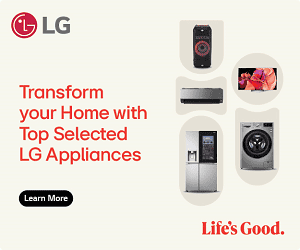 The TSTV dish with the LNB costs around 4,000 Naira. You can buy the dish separately or you can buy it as part of a package including the decoder, remote, and LNB.
TSTV Decoder (Set Top Box)
The TSTV decoder or set top box is the quite versatile. This decoder uses DVB-S2 and highly efficient H.265 video encoding to deliver a good quality pictures for your maximum entertainment.
The decoder also supports Time Shift via an external storage. Time Shift is a PVR feature that enables you pause and rewind live TV shows as well as record for future viewing. The current TSTV decoder costs around ₦12,000.
The Old Decoder
When TSTV initially launched they hyped a decoder based on the Hybrid Broadcast Broadband TV (HBB TV) tech to deliver high quality entertainment to your home. HBB TV combines satellite and internet services like IPTV and broadband to deliver content and other value added services to your home.
The TStv set top box was said to have the ability to support internet connectivity and had the ability to even act as a Wi-Fi hotspot for connecting your devices to the internet. The company also bundled 20GB of free data in the 3000 Naira monthly then. According to the company then, you can do video calls, Video on Demand, and other value added broadband services using the decoder.
The earlier decoder was also marketed with PVR feature with 500GB built-in storage. That decoder also gave you the ability to pause your TSTV subscription for 7 days within a 30-day period. This meant you could pause your subscription if you are not going to be around for a couple of days and resume when you return.
These where some of the features that made TSTV popular when it was initially launched in 2017. The promises where not delivered and TSTV shutdown service for a while before reopening with a more modest offering.
The Current Decoder
The current decoder is not as versatile and exciting as the initial decoder. It does not support internet connectivity or video on demand or voice calls. While it still supports PVR, it is not clear whether there is any built-in storage. So, you may have to buy external storage separately.
The ability to pause for up to 7 days is not longer supported, though replaced with something better. You now have Pay as you Go and can pay on a day to day bases. Pay as low as ₦3 per channel per day.
You may also be interested in How to Watch Big Brother Naija in the USA, Canada, UK, Europe, India, Worldwide.
Where can you get TSTV (TSTV Dealers)

Technically TSTV can operate nationwide, but you will need to find a dealer in your location to be able to access the service. You can buy the decoder and dish from dealers in many states and cities in Nigeria.
The service boasts of dealers in Nigerian states like Rivers, Sokoto, Taraba, Plateau, Oyo, Osun, Ondo, Ogun, Niger, Nasarawa, Lagos, Kwara, Kogi, Kebbi, Kano, Kaduna, Imo, Gombe, Abuja, Enugu, Ekiti, Edo, Ebonyi, Delta, Cross River, Benue, Bayelsa, Anambra, Akwa Ibom, and Abia.
You can also find TSTV dealers in the following cities Enugu, Aba, Uyo, Onitsha, Awka, Nnewi, Yenegoa, Makurdi, Ogoja, Calabar, Warri, Sapele, Abakiliki, Ekpoma, Benin City, Ado-Ekiti, Nsukka, Wuse, Garki, Gwarinpa, Utako, Dei-Dei, Karu, Lugbe, Gombe, Owerri, Kaduna, Kano, Sabon Gari, Birnin Kebbi, Lokoja, Okene, Ida, Ankpa, Ilorin, Ikeja, Lagos island, Oshodi, Gbagada, Alimosho, Alaba, Lafia, Minna, Suleja, Oke-Yeke, Akure, Oshogbo, Ilesha, Ile-Ife, Ibadan, Jos, Port Harcourt, Sokoto, and Jalingo.
Availability
TSTV was launched on Sunday, October 1 2017. However, the set to boxes and dish are not yet available as at the the time of updating this article (October 2).
Our sources say the company will start delivering the set top boxes and dishes to their dealers nationwide by Tuesday, October 3. You should be able to buy the items from some dealers by Thursday, October 5. However, most dealers should have it in stock by next week.
Related Topics
Paschal Okafor
is
NaijaTechGuide Team Lead
. The article
TSTV Pay TV: Channels, Price, Decoder, and Packages
was written by . The article was last modified:
June 20th, 2022