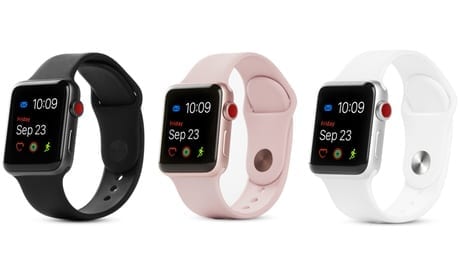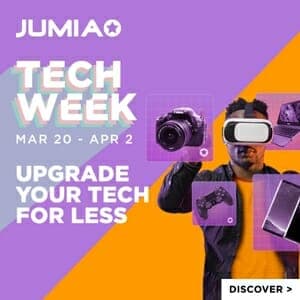 Smartwatches are becoming more predominant and are already replacing traditional watches. They are becoming smarter – like smartphones – and offer superb features that let you do several things conveniently from your wrist. We will share a few tips to help you buy a smartwatch.
There are several reasons why you should buy a smartwatch. You can use it for a lot of things like viewing notifications at a glance, picking calls from your wrist without pulling out your phone, using it as an activity tracker during your workout, and using NFC for mobile payment.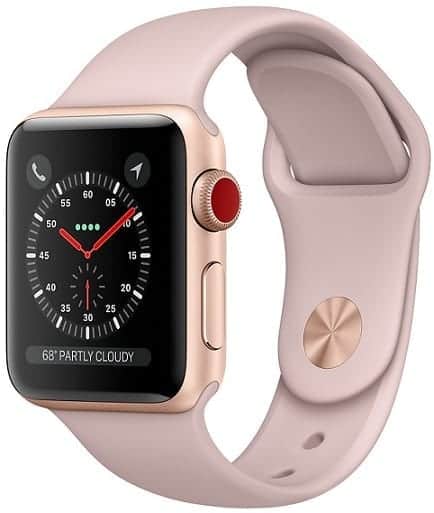 Whether you want to buy your first smartwatch or your next one, this guide will help you in choosing the watch of your dream that fits your lifestyle.
1. The Operating System (OS)
The first thing to look out for in a smartwatch is the operating system. Since most smartwatches are dependent on smartphones, your choice should have a compatible OS with your smartphone.
Historically, smartwatches has had operating systems like Android Wear, Tizen, Microsoft Band 2, and Watch OS. Today, only three of these operating systems can be found in some of the best smartwatches namely Google Wear OS, Tizen OS, and Apple Watch OS.
While the Wear OS and Tizen OS are compatible with Android and iOS operating systems, Watch OS only works with iOS (iPhone). And it's known to be clean, fast, and consistent. Note that a couple of smartwatches also run on older versions of the Android operating system.
Some Android phones also work with the Watch OS, but you won't enjoy the full functionalities you'll get with iOS devices. This isn't surprising since Watch OS is owned by Apple Inc.
If you own an iPhone model like the iPhone 13 Pro Max, the iPhone 14 Pro Max, or older models, your best choice is the Apple Watch Series like Apple Watch Series 7. Note also that if you choose to buy an Apple Watch that they are not compatible with android phones.
This means that if you own an Apple Watch, you also need to buy an iPhone also for the best user experience. If you own an android phone, buy a smartwatch with Google Wear OS.
2. Fitness Tracking
Fitness tracking is a major factor driving the surge in interest in smartwatches. These modern devices are transforming the way we keep track of our fitness and health. Smartwatches make it simple to stay motivated, achieve health objectives, and track overall well being.
With numerous types of smartwatches to select from, it can be hard to figure out which one is best for you. You should buy a smartwatch that will track your daily activity, heart rate, and sleep patterns, helping you to track your health and well being and much more. They offer insight into one's current fitness level and assist in achieving the desired goals.
Smartwatches are perfect for those who desire to stay fit, enhance their wellbeing or just observe their progress. The range of features offered, from measuring workouts to tracking sleep, make these devices the ideal companion to stay on top of one's health.
Therefore, when looking for a smartwatch to buy, you should select one that can monitor your daily activity, heart rate, and more.
3. Battery Life
Smartwatches last up to 2 days or less between charges. The battery life depends on the capacity and other factors like the display and duration of use.
Consider how many times you're willing to charge your battery a day when buying your watch. Some only last for a few hours due to features like phone calls and internet connection.
It's quite better to buy a watch that has USB charging port for ease of use. This way, you can easily charge your device with your android charger even if the charger that comes with it isn't within your reach.
Some more sophisticated ones come with wireless chargers, which can be an advantage or disadvantage, depending on your lifestyle.
4. Display
Display matters a lot as it's the first thing you'll always set your eyes on when you look at your watch. It is a very important consideration when buying a smartwatch. The display types vary from LCD (Liquid-Crystal Display) to OLED (Organic Light Emitting Diode) to AMOLED (Active-Matrix Organic Light Emitting Diode).
The more affordable models come with LCD display. LCD screens are bright and are very good for outdoor purposes but consume more power. They produce images on the screen using backlights.
Premium models like the Apple Watch Series and the Samsung Galaxy Watch offer OLED screens with single-color, multi-color, or full-color display or AMOLED screens with full-color display. They produce rich colors with high contrasts and operate without a backlight. This makes them consume less power than LCD screens.
Newer and more sophisticated watches are designed with fortified glasses like the Corning Gorilla Glass that can handle wear and tear and is dust and scratch resistant.
5. NFC (Contact less Payment)
You may also want to buy a smartphone with support for NFC. This enables you to pay for items and services without the hassle of carrying a wallet.
If you have either an Apple Watch or a Wear OS watch, you can download the applicable app (i.e. Apple Pay or Google Pay respectively) and add in your credit card or debit card information. Then, you can just wave your wrist near an NFC reader and your payment will be processed.
This means that you won't have to worry about carrying cash or cards anymore – just your smartwatch and you're good to go! NFC payment is the ultimate convenience for those who don't want to be bogged down with too many items.
6. Personalization
This is the ability to customize your device to suit your desire. Check out for watches with removable straps that allow the use of a third-party strap – if you get tired of using the same thing all the time.
The straps are available in different materials: rubber, leather, aluminum, and silicon among others.
The size also matters. Early generation watches sport large straps but the new ones are slimmer and, in most cases, more beautiful.
Comfort, design, and durability also matter. Make sure you choose a smartwatch that has the kind of quality, color, and design that you desire. Black is my best color when it comes to things like this because it matches all outfits.
7. Functionalities
The features a smartwatch offer determines how much fun and functionalities you'll enjoy.
Some only display notifications and buzz you on your wrist when you have calls, emails, texts, or other pieces of information. Advanced ones allow you to connect to your phone via Bluetooth or Wi-Fi to receive incoming calls, reply text messages, emails, and other notifications while your device is within range.
Some models will allow you to insert your SIM card and actually make calls with your smartwatch on your wrist. They have internet access that enables you to synchronize your phone and use your watch in place of your phone from a far range. This way, you can leave your phone at home and still pick calls wherever you are.
But this feature consumes power and drains battery quick. So, it isn't a feature you can continuously rely on for several hours without having to charge your phone from time to time.
Some smartwatches can also be used as activity trackers. They have pedometers for measuring steps, accelerometer for speed, and barometer for blood pressure. They monitor heart rate, sleep rate, and calorie gain or loss.
Also, look out for water-resistant devices but make sure you confirm its level of resistance. Some are only resistant to splash and few drops while others are resistant to up to certain meters in water.
8. Pricing
The price of a smartwatch will depend on the brand and features available. Apple Watch Series are probably the most expensive models closely followed by the Samsung Galaxy Watch.
However, there are budget models available from brands like Oppo, Oraimo, Umidigi, Xiaomi,  etc.
9. Other Things to Consider
Your budget plays an important role in your choice of a smartwatch. Go for basic and low-cost ones with reasonable features if you're on a low budget. A high-quality device with premium features should do if you have enough money to spend.
Customer reviews are also very important. It's wise to learn from the experiences of others. Search for user reviews to know if a particular choice is worth the money.
Read reviews about other products produced by the manufacturer in a case where you can't find any review on a particular model probably because it's a newly launched device or for some other reasons.
10. Interface (Touchscreen or Button)
No doubt, touchscreen always wins when it comes to smartphones these days. This is also the case in smartwatches. But there's little difference when it comes to convenience.
While smartphones sport large screens that are suitable for big fingers, smartwatches have small screens that make selecting options uneasy for big fingers.
Button-operated watches help you navigate and select options with the use of buttons. But this is becoming a thing of the past as most manufacturers have started to do away with buttons. There are models that combine both features.
Some touchscreen watches arrange your apps such that you can easily access your frequently used apps with one or two swipes without having to search around all the time.
Author's Bio: Fouad is a freelance ecommerce copywriter and the founder of a consumer tech blog in Nigeria, where he offers useful information in the tech world.
Related Topics
Paschal Okafor
is
NaijaTechGuide Team Lead
. The article
How to Buy a Smartwatch – Your Complete Guide
was written by . The article was last modified:
December 26th, 2022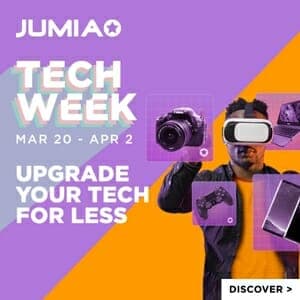 NaijaTechGuide may receive financial compensation for products/services purchased through affiliate links on this site. See
full Affiliate Disclosure Here