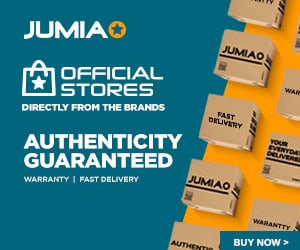 So, we have been doing quite the extensive study in social media marketing. If you are still stuck on how to get started with social media marketing, or have not seen our list of common social media marketing mistakes to avoid, you should take time out to go have a look. Once you are well grounded in those, I can assure you that you are ready for the next step – creating a solid social media marketing strategy.
You can know all about the subject and even start applying it. However, without a solid strategy to back you up, your campaign will lack focus.
If you want to make the next step in social media marketing with a solid strategy, here's how to make that happen
1. Have Goals
It is common practice that you should have goals for anything you are setting out to in life. Whether you are setting short or long term goals, make sure you keep realism in mind.
Instead of setting vague goals such as 'to become the best online brand,' work with something functional such as 'to promote the good image of the brand via pictures on Pinterest, averaging 30 likes and comments per week.'
This is why it is essential to set goals for your social media marketing strategy. The goals need to be realistic and attainable, for example, 'reaching 100 followers within a month is a measurable goal.
Make sure to consider any mediums which can help you reach your goals such as using Pinterest for images or Twitter for boosting brand awareness. By implementing a well-thought-out strategy and realistic goals, you are more likely to achieve success.
2. Know your Media
Following what I have already talked about when discussing the common social media marketing mistakes people and business make, you should know your market and the platform.
A social media audit is a crucial part of any social media marketing strategy. It helps you to better understand the social media platforms you are using, how people consume data on them, what content resonates with them the most, and where your target customers are located.
The audit will also provide invaluable information surrounding your competitors, which can help shape and inform your business decisions. Social media audits should be done regularly in order to gain insights into changes in consumer behavior and trends in the industry.
Additionally, it provides a great opportunity to identify areas of improvement for your own social media presence. With an effective social media audit, you can ensure that your campaigns are targeting the right people and providing them with content that will resonate with them.
Construct a social media audit to know the platform, how people consume data on it, what gets to them the most and where your target customers are. You should not also forget to check out your competitors, as that will inform your business mind.
3. Content! Content!! More Content!!!
No matter the kind of marketing it is, I have come to find out that content is truly king. Content creation is a major component of successful social media marketing campaigns. How well you can work your content to the needs of the market will then go a longer way in how successful your campaign is going to be.
Harnessing the power of visual media is key. Images, videos, and infographics, all have a role to play in communicating with potential consumers effectively. Studies show that up to 90% of shoppers prefer to watch product videos rather than reading long write ups.
Creating targeted campaigns with video content and developing it further for different platforms such as Instagram, Twitter, Facebook, and YouTube can help you track how well your content is performing in accordance with the needs of the market. Doing so will ensure you are creating an effective campaign.
Therefore, it is important for businesses to invest in visual media and leverage its potential in order to reach out to a larger audience and maximize their success with social media marketing.
4. Create Solid Engagements
Social media was built for you to network. Even as a brand, you have to take the time to involve yourself in conversations with the public. You might see it as being petty, but you are gaining a reputation as that brand which is always close to its customers.
Social media marketing is an essential part of any business's marketing strategy. It allows brands to engage with their customers and build relationships with them on a personal level.
Not only does this create trust between the brand and its customers, but it also helps grow a loyal customer base who will be more likely to support the brand. Social media makes it easier for businesses to network and find potential customers, as well as create brand awareness.
By involving yourself in conversations on social media, you demonstrate that your brand is always listening to its customers and willing to take constructive criticism. This kind of engagement can help set you apart from your competition and gain you a reputation as a thoughtful brand that takes customer satisfaction seriously.
Psychologically, customers see a brand as something greater than them. Allowing them see the human side of the brand means they can be empathic about it. That is how you make conversions, hence an effective social media marketing strategy.
5 Track your Progress
Track the progress of you social media marketing campaign, because without that, you won't know what you're doing well, and what you're not doing great. Tracking the progress of your social media marketing campaign is critical for understanding what's working and what needs improvement.
Set up analytics to measure your success across various platforms. Monitor your data to identify trends in content such as text, video, and images – this will help you decide which types of content do best with your target audience.
Additionally, consider tracking metrics such as impressions, engagement, clicks, and conversions to understand the effectiveness of your marketing efforts.
By analyzing these metrics, you can continually adjust and refine your approach to ensure maximum success. Social media marketing success requires ongoing effort and refinement; tracking progress is an essential aspect of that process.
Once you are able to identify why they get more reactions, press further in that direction.
Make sure you also make decisions on the behavior of your market/ customers based on the insights you get from the analytics.
In the end, always look to improve. While improving, ensure you know how what you are doing is helping you. While I want you to use social media marketing to boost your brand, I don't want you to be one of those who are unsure whether or not their campaigns are adding anything to the brand.
Such marketers just keep doing it because they have started already, or because others are doing it. A good social media marketing strategy will always include ongoing tracking for feedback that will be used to optimize the campaign for improved results.
Got any other strategy you have used in the past that works for you? Do share in the comments box.
Related Topics
Paschal Okafor
is
NaijaTechGuide Team Lead
. The article
How to Build a Solid Social Media Marketing Strategy for 2023
was written by . The article was last modified:
January 6th, 2023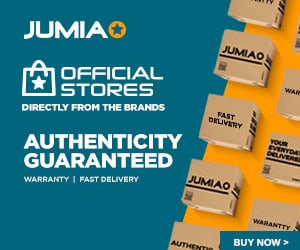 NaijaTechGuide may receive financial compensation for products/services purchased through affiliate links on this site. See
full Affiliate Disclosure Here