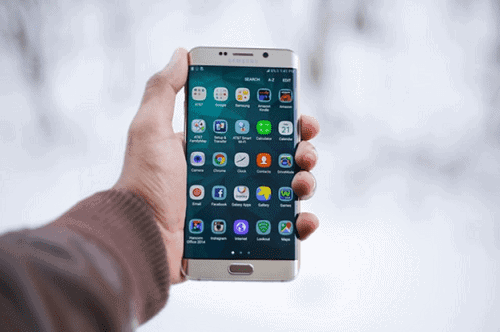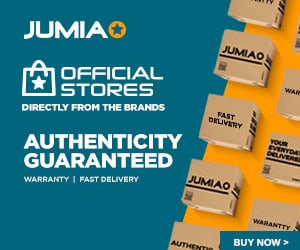 We can all agree that the smartphone is the one invention that we just can't live without. In fact, Statista reports shipment of more than 1.4 billion smartphones to end users in 2021 alone. Industry experts also project that by the year 2024, over 56% of the world's population will own a smartphone with over 7.6 billion smartphone users expected by 2027.
The growing dependency on smartphones have also increased opportunities to develop mobile apps for various industries and niches. Whether it is an internet browser, the latest game or productivity software – mobile apps are the lifeblood of smartphones. Any user who wishes to get decent engagement with their phone has to download a few of these intricate and functional apps for a unique user experience.
To understand the popularity of mobile apps profoundly, here are some statistics taken from different sources:
As of the year 2017, the Apple App Store and the Android Play Store collectively hosts more than 5 million apps in their database.
The previous year saw more than 197 billion downloads from the leading app stores while social networking apps such as Facebook, Snapchat, AirG Lifestyle Chat, and Tumblr lead in penetration – says ComScore.
Source TechCrunch reveals that an average individual uses approximately nine apps each day and 30 in a month.
As you can easily comprehend, mobile apps are POPULAR, and the technology has grown steadily to become the world's largest ecosystem in just ten years.
But what will the future of mobile apps bring us? How will changing technology change the surface of not only mobile apps but our smartphones also? Based on comprehensive research, here are the top predictions for the mobile apps in 2018.
1. Machine learning and Artificial Intelligence
Machine learning is the process where the computer analyzes large data set (user's behavior) and makes reasonable predictions and recommendations based on these data. Machine learning and artificial intelligence have taken the world by storm.
Virtual digital assistants such as Cortana, Google Assistant, and Siri are the perfect examples of artificial intelligence. On-demand services of Netflix, Uber, and TripAdvisor are also doing a making our lives convenient with the implementation of machine learning in their apps.
In the coming years, the technology will evolve further, and we can definitely expect to see more recommendations and predictions from the apps we are accustomed to using.
2. Virtual Reality
The game Pokémon Go is not a new name for us. This game, released in 2006, broke all stereotypes with a new aim. Yes, you remembered correctly – the goal of the game was to find virtual Pokémon's on our streets, parks, and even the White House. Thanks to virtual reality, the game was successful and saw more than 100 million downloads in the first month alone.
According to IT experts, the revolution of the game has opened more doors for developers, and in the future, we can expect more apps to combine the virtual and the real world.
3. Cloud-based storage
Cloud-integrated mobile apps are all set to take over the smartphone app industry. The cloud-based apps will require less internal memory and enable users to access data from any other device. Examples of apps that use cloud-based servers to store data include DropBox, Trello, and Salesforce.
In the future, cloud-based apps will not only be helpful for large enterprises but also enhance collaboration between small groups of users. In fact, the size of cloud computing market in 2017 was around 130 billion US dollars while the market growth rate is 18.5%. The trend of using cloud-based apps will continue to grow and evolve in the year 2018 as well.
4. Wearable devices
IOT or the Internet of Things is present in all modern day-to-day devices. Whether its wearable devices such as Apple Watch, dimmable lights, or smart thermostats – we are all connected with the technology through the advanced technology, also known as the Internet of Things.
Analysts predict that we will see more than 200 billion connected devices by the year 2020. Moreover, the IOT industry will grow to be a $661.74 billion industry by 2021 at the annual growth rate of 33.3%. Smartphone apps usually connect the IoT devices for its various functions, and research shows that they will directly influence the mobile app trends of 2018 as well.
5. Biometric Authentication
From unlocking our phones with pin code to face recognition – the smartphone authentication service has significantly grown over the past few years. Currently, biometric authentication is one of the most reliable ways to unlock phones. Not only is it more convenient for the user but also a more secure way to unlock phone rather than a generic "1, 2, 3, 4" passcode.
As time passes, more and more smartphones will implement the biometric authentication in their smartphones. App developers are also taking note of the service and adapting the technology for several new apps.
An area of concern – Security
Just like the previous few years, security and providing users with a flawless experience remains to be the topmost concern of app developers. According to Gartner, more than 75% of apps will fail a basic security test. Software defects cost the U.S. economy a loss of more than $59.5 billion each year while 77% of users agree to uninstall an app immediately if they find the specific product unsatisfactory.
Simply put, the users of 2018 and beyond have no tolerance for airg spam apps. Not only do they expect the app to run error-free but also meet the criteria set by leading and successful apps. Mobile app developers who wish to accomplish with their apps in 2018 should be careful and adapt the best practices when creating their products. Without taking the necessary precautions – the app is more likely to get lost in the plethora of the app world.
Final words
Just as you can't judge a book by its cover, you just can't review a smartphone through its casing. The interior along with the exterior of phones have significantly evolved in the past years. The smartphones of today are capable of numerous smart tasks, and with time, we can expect them to open new doors of opportunities for mobile app developers.
About the Author: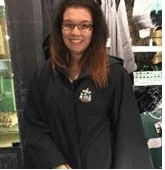 Alma Causey is a Freelance writer by day and sports fan by night. She writes about tech education and health related issues. Live simply, give generously, watch football and a technology lover.
Related Topics
Paschal Okafor
is
NaijaTechGuide Team Lead
. The article
What can be Expected from Mobile Apps in 2023?
was written by . The article was last modified:
December 26th, 2022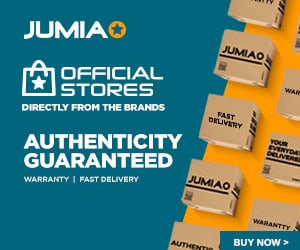 NaijaTechGuide may receive financial compensation for products/services purchased through affiliate links on this site. See
full Affiliate Disclosure Here