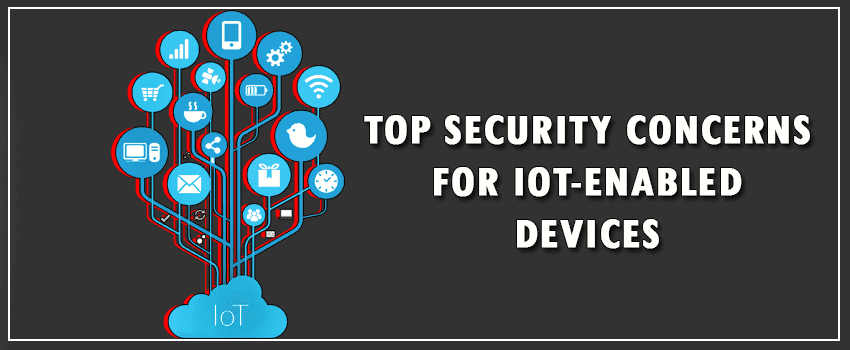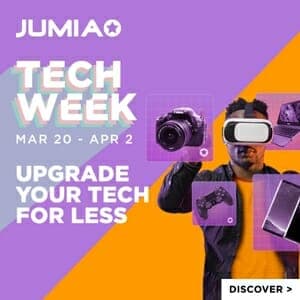 Internet of Things or IoT, as it is commonly referred to, is the most advanced form of internet connectivity. IoT allows smart devices to connect to the internet and enables them to act independently and exchange data with each other.
As technology is becoming more and more advanced, IoT has made it possible for cars to drive themselves, devices to broadcast any type of information, and devices that are connected to the internet like smart TVs and smartphones can connect to one another and share files like music and videos.
By the year 2020, there will be around 26 billion devices that are connected to each other, and this exploding growth in IoT devices will result in more user benefits. In addition to this, with the help of IoT, businesses will be able to make better decisions by analyzing data and generating useful information.
IoT Threat Solutions
Since most devices are interconnected through cloud services, there is a risk of attack by hackers and other online intruders. In order to deal these security risks, numerous companies and individual users have adopted IoT enabled solutions to protect their data from online threats.
These advanced security tools are not only being used by large corporations, a growing number of households have also implemented these security measures which shows that they are also compatible with home security.
The solutions offer a wide range of technical features like alert systems for your home, automatic door-lock systems, red alert for inappropriate temperature, video surveillance to protect your home, and smoke alarms. In addition to this, IoT allows you to access all the controls on your smart devices.
With the increased use of IoT supported devices and information sharing, online threats have also increased rapidly. For an experienced hacker, it only takes around 20 minutes to hack into another person's computer and steal his/her personal information. To prevent this from happening, different developers are testing their products in terms of security and protection.
People are in dire need of protection because of the data stored in their computers which they cannot afford to lose, and this has significantly increased the demand for security products in the IoT industry.
Regularly Check for Updates
In order to stay protected online, it's important to keep your devices up to date with the latest software and a secure and high speed internet connection like Frontier FiOS.
New software applications almost always include the latest features that allow you to keep your important files away from hackers. So, it's important to maintain device security and keep them updated at all times.
Use Strong Passwords
When you're using an online account like Facebook or online banking, use strong passwords that are not easy to crack. According to research, most people fall victim to online fraud because their passwords are not strong.
Scan Your Network
It is important to scan your network on a regular basis in order to get rid of any unknown or unauthorized devices. You should run risk assessments on your computer and have all the necessary software to deal with the problems that arise when you suffer from an attack.
Use Two Factor Authentication
It is important to keep your data safe and secure from unauthorized personnel. You need to protect your files and documents with a strong password that is not easy to crack.
To add to your security, you can use a Two Factor Authentication to help prevent hackers from attacking your accounts.
In Two Factor Authentication, you need a password and you need to enter a code which is sent to your smartphone. These two steps enhance your security and keeps online threats away from attacking your personal information.
Password Manager
It can be hectic trying to remember the passwords for all your accounts and this is where a Password Manager comes in. A Password Manager is used to generate and manage all your passwords so that you can conveniently check which password belongs to which account.
Protecting the Access Points
Make sure that you protect the points of access of the connectivity so that you know which devices are connected to your network. You can lock the points of access with a strong password and you can even allow your smartphone to remotely access these controls.
This technique will prevent outsiders from accessing your private network, decreasing the amount of risk involved in connecting your device to the internet.
Locate Your Devices
IoT allows you to remotely locate and control your devices. This means that you will never have to worry about losing your devices because you will always be able to locate them.
Moreover, if your device gets stolen, you can always access and lock it with a pin, or erase all your data so that the important files are not stolen.
Threat of Viruses
Another major concern for internet users is the threat of viruses attacking their computers. In order to prevent viruses like Trojan Horse, you need to have anti-virus software installed in your computer with the latest updates.
Moreover, anti-virus software helps detect and delete viruses from your computer, keeping it safe at all times. If worse comes to worst, you can always use a Reboot CD to remove the viruses from your computer if your anti-virus software fails to detect and delete the viruses from your device.
Conclusion
The rapid evolution of technology and the innovation of devices and features like home automation and video surveillance has been very beneficial to all internet users. However, as beneficial as IoT can be, it is equally dangerous as well.
So, it is important to take all the necessary precautions before sharing confidential files on the internet. IoT enabled solutions promotes efficiency and safety, but it should be understood that the potential risk of getting attacked increases daily.
Author Bio:

A Tech Junkie / Content Marketer who is happily associated with Frontier Communications. She loves to listen soft music in leisure time. Follow her on:
Twitter:  https://twitter.com/elisacollins90
Related Topics
Paschal Okafor
is
NaijaTechGuide Team Lead
. The article
Top Security Concerns for IoT-Enabled Devices
was written by . The article was last modified:
July 27th, 2021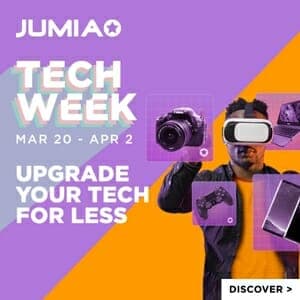 NaijaTechGuide may receive financial compensation for products/services purchased through affiliate links on this site. See
full Affiliate Disclosure Here