In our Email Marketing for beginners we listed a couple of basic steps, do's, why's and whats about email marketing. Once you understand the concept, the next logical step is how to implement it for your business. Finding a suitable service provider that fits perfectly with your business or personal plan can be a challenge. This is why we are here to share some of the best email marketing services providers you can consider this 2023.
The importance of choosing the right email marketing platform or provider cannot be overstated… but could be difficult. I mean, there are a tonne of them out there.
Trial and error could be a way to find out the best service provider for your email marketing campaign but think about the cost, time, and energy you'd waste doing that.
So, here we are, with a list of some of the best Email Marketing Services Providers in 2023 — as concocted based on several reviewers from users, popularity, cost, features and other factors.
Best Email Marketing Services Providers
Here are some email marketing software to use in 2023:
1. GetResponse

GetResponse is another leading email marketing tool to use in 2023. Unlike MailChimp, GetResponse has no free email packages. However, you get a 30-day free trial on any package.
- Advertisement -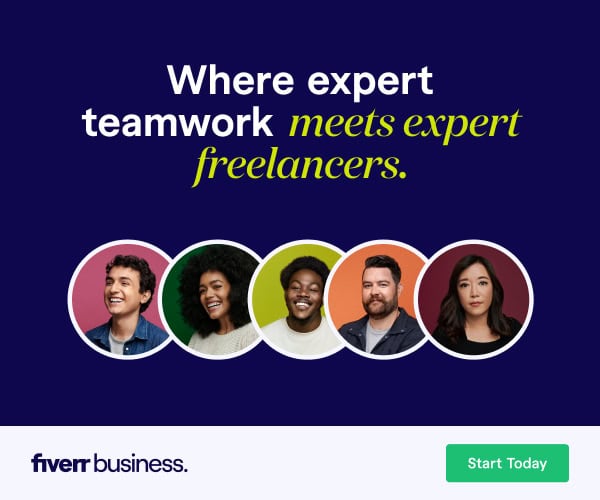 You have to pay for their services – but it's affordable and flexible. For as low as $15 per month, you can send unlimited emails with subscriber count being the only restriction.
GetResponse charges on the basis of number of subscribers you have on your mailing list. The lowest package ($15/month) allows for only 1,000 subscribers. Anything above 1000 subscribers will cost you extra (but little) charges per month.
The other three plans PLUS, Professional, and MAX costs $49, $99, and custom price respectively. For the MAX plan, the base price supports up to 100,000 contacts in your email lists.
GetResonse now has a lot of features that makes it a versatile marketing automation software and one of the best content marketing tools.
- Advertisement -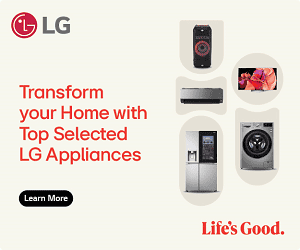 You can now create landing pages, create sales funnels, sell electronic goods, and host webinars without needing another software.
See more details about GetResponse's email marketing services and packages here.
2. Constant Contact

Constant Contact is one of the best email marketing tool for businesses. To make things simple, the service offers just two packages starting at $20 and $45 monthly respectively for up to 500 contacts.
Both packages offer unlimited email sends. To help you test the service, you get a 30 day free trial. You can also get handsome discounts if you pre-pay for 6 months or 12 months. See Plans.
3. MailChimp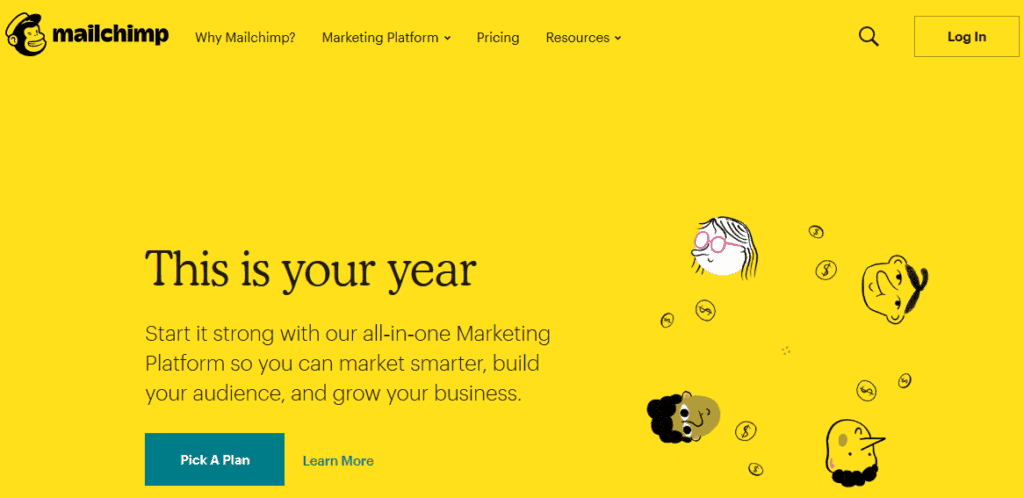 While many (if not all) email marketing services have fixed prices to use their software/platform, MailChimp has a free plan offers a limited, but reasonable features of the email marketing software free. You can go for a paid option with more advance features as your marketing needs grow.
You can add up to 2000 contacts and send up to 10000 emails monthly on the free plan.
For small businesses or beginners, MailChimp is a perfect email marketing services software to choose as it fosters experimentation.
Aside the free plan, MailChimp has 3 other packages/plans each offering more features depending on the pricing.
The essential plan and standard plan allows up to 500 contacts at the base price of $9.99 and $14.99 respectively. However, the more contacts you want to send emails to the more your monthly subscription improves.
The essential plan can store up to 50,000 contacts and up to 500,000 monthly sends. The standard plan can store up to 100,000 contacts and send up to 1.2 million emails monthly.
If you want all the bells and whistles, the premium plan is good for you. It starts at $299 monthly with support for up to 10,000 contacts at this base price.
As your contact increases, your monthly subscription increases. It supports over 200,000 contacts with the ability to send over 3 million emails.
Note that the price differences between plans is not just about the number of emails you can send, but also loads of other features to make you successful in marketing. It even comes with a CRM software built-in.
MailChimp is trusted and used by thousands of businesses and the company says it sends out billions of emails every day. See more about MailChimp's services and pricing here.
4. AWeber
AWeber is another industry leading and trusted email marketing services provider. With easy to use tools, automation, and a customer service that works round the clock to serve customers, AWeber is among the best email marketing providers you should adopt for your business.
Its easy to understand packages makes it top when it comes to user experience.
AWeber is more or less similar to GetResponse in the way, it lays out its packages. It offers the same features on all packages with the only difference between plans being the number of contacts you can store. However, the platform offers a 30 days free trial to test things out..
AWeber's packages are also affordable and reasonable for a small business to start its email marketing campaign.
AWeber's plans start from $19/month for a maximum of 500 users. Price increases according to subscribers count. See details here and in the image below.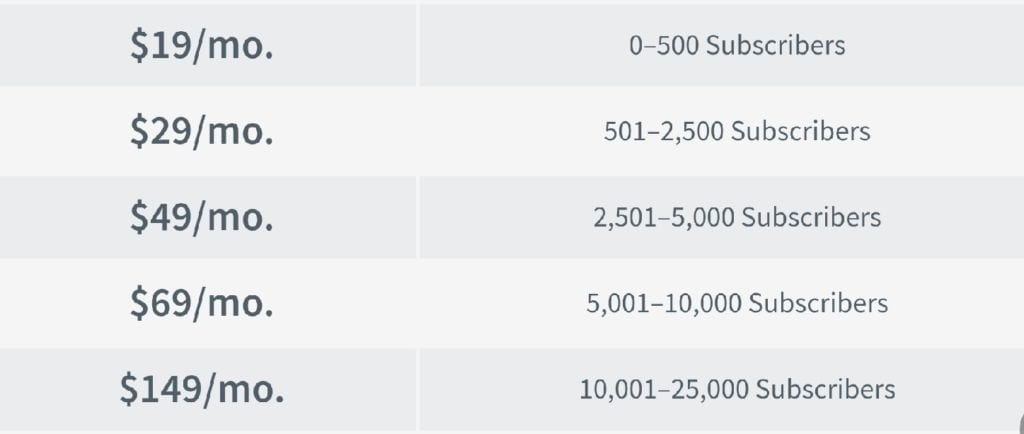 If you have more than 25,000 subscribers, you can ask for a custom quote.
5. SendPulse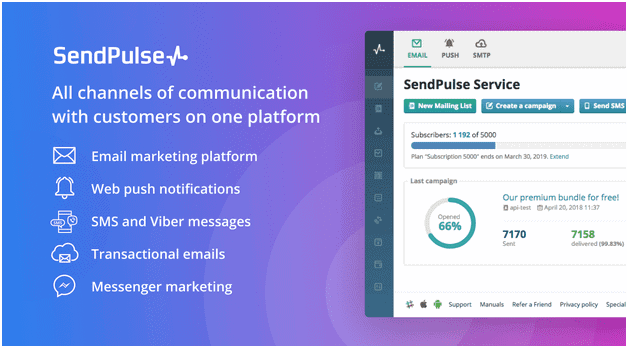 What sets SendPulse apart from its competitors is the multichannel approach to marketing automation.
The platform promises to automate your marketing emails, SMS and web push notifications. But wait..! There's more. SendPulse also offers a Messenger chatbot tool which can come in handy if you want to boost your Facebook business page performance.
When it comes to bulk email functionality – SendPulse has all the necessary tools and features to make your marketing life easier.
Subscription forms, email template builder, pre designed templates gallery, A/B tests, statistics, you name it. To top it all off, the email platform pricing is among the most affordable ones.
The great plus for this service if you are in Nigeria is that you pay in Naira. Price starts at ₦2,890 per month for up to 500 contacts and unlimited email sends.
You can also try a free plan that supports up to 500 contacts and up to 15,000 email sends.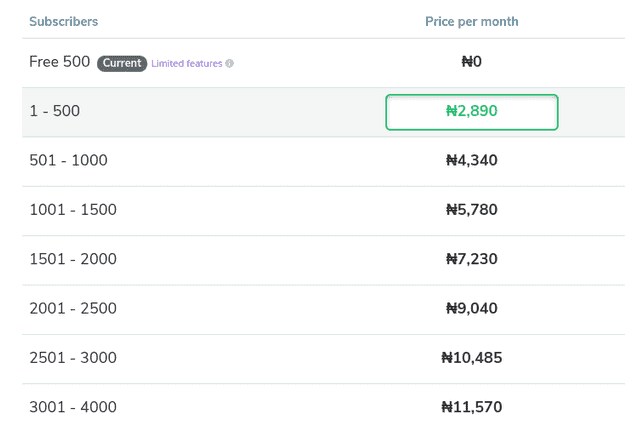 6. ConvertKit
Speak about best email marketing software, ConvertKit is worthy of mention. The company has a number of packages and plans for businesses to try out and the good part: all packages come with a 14-day trial period.
The least plan starts at $29 per month for a max of 1,000 subscribers. Some accompanying features of ConvertKit's email marketing services include high deliverability, customizable forms, automation, subscriber tagging etc.

See more details on ConvertKit's pricing page.
7. ActiveCampaign
ActiveCampaign runs an affordable, flexible and multi-user accounts for businesses to run their marketing campaigns. For as low as a $9, you can send unlimited emails, newsletters, promotions to a maximum of 500 subscribers in the entry level Lite plan.
The service offers three more premium plans Plus, Professional, and Enterprise starting at $49, $129, and $229 respectively.
Some of the more advanced packages can be great for your marketing toolkit. Features like lead and contact scoring, SMS marketing, and predictive sending can be great for marketers.
Pricing is also based on subscriber counts and you can determine price estimates on the company's pricing page by inputting the number of subscribers you wish you market to.
8. Benchmark
Benchmark is another leading provider of affordable and flexible email marketing. The tool offers plans starting from $11.89 per month for up to 600 subscribers.
The email provider offers a free plan, which in my opinion is more of a gimmick since it supports only up to 250 email sends in a month.
Interestingly, Benchmark allows multiple businesses share a single account. See more details on Benchmark official website and pricing page.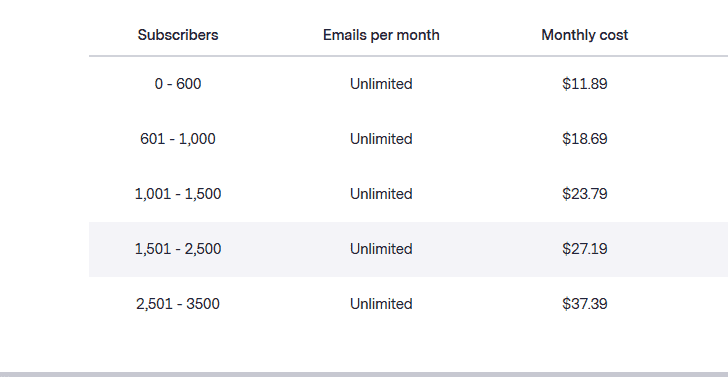 9. Zoho Campaigns
Zoho Campaigns is quite similar to MailChimp — both offer free mailing services with only a few limitations.
As a small business new to Email Marketing, Zoho Campaigns is perfect for A/B testing and creating a new effective email marketing campaign without spending a dime.
Once you get the basic and your campaign is working for your business, you can then opt for a paid and unlimited plan with more features, which by the way is also super affordable.
With Zoho Campaigns, you can send as many as 12,000 emails to 2,000 subscribers every month. See more pricing details here.
10. SendinBlue
SendinBlue wants to be your all-in-one tool for sales and marketing. It offers loads of features for your email marketing.
You also get support for SMS marketing. If you subscribe for the premium package, you get advanced marketing features like marketing automation, Facebook ads integration, and chat.
To test the waters, SendinBlue has a free plan that is limited to 300 emails per day. For more features, you get Lite package for beginners that goes for $25 and supports up to 40,000 emails per month.
For businesses, the essential package is a great place to start. The plan costs $39 and supports up to 60,000 email sends per month.
For advanced users that need all the bells and whistles, the premium plan is a great choice. It costs $66 and $173 for up to 120,000 and 350,000 email sends per month respectively. See Plans.
11. Drip
Drip is an email marketing tool for eCommerce. The service boasts of its seamless integration with eCommerce solutions like Magento, Shopify, and WooCommerce.
Drip is positioned as an eCommerce CRM providing you with the data you need to automate your eCommerce marketing. You get a 14 day trial period to test the tool with the entry level plan starting at $49 per month for the 2500 contacts. See full pricing here.
12. Keap
Keap (formerly Infusionsoft) is another tool that boasts of combining CRM to build complete marketing tool for your business.
You get features to enable automate your sales and marketing. The plan starts at $49 with 14 days free trail. Learn more.
Conclusion
Email Marketing has become a very integral part of many successor businesses. If you are in the starting phase, the above are the best email marketing services providers in the game. We recommend that for any provider you choose, try out the free/trial services before opting for paid and premium plans.
Related Topics
Paschal Okafor
is
NaijaTechGuide Team Lead
. The article
Best Email Marketing Services Providers in 2023
was written by . The article was last modified:
January 2nd, 2023