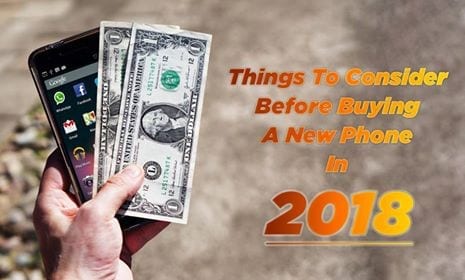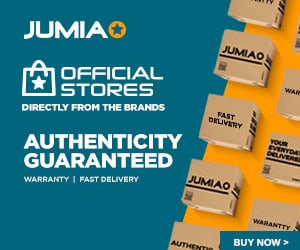 In some respects, buying a new mobile phone has never been easier because there are a number of different types of mobile phones, in a range of sizes, shapes, designs, styles, specifications available now.
There are so many different models with all sorts of advanced features and sophisticated software that deciding which one to purchase can turn into a real challenge.
In this article, I will be talking about some of the things you need to take into consideration when buying yourself a new mobile phone in order to make sure that you don't make the wrong decision.
What to Consider When Buying A New Mobile Phone
There are a lot of mobile phone recycling comparison websites where you can recycle your old mobile phone, but in this article we will not talk about it.
Whether you are looking to upgrade your old mobile phone to the latest one, from OS to weight, storage space, camera, and price, there are so many things that you must consider before doing so.
1. The Operating System
It is one of the most obvious aspects that you must take into account when buying a new phone. The top three operating systems are iOS, Android, and Windows. All of them have their different pros and cons you should look into carefully before making your decision.
Android offers endless customisable possibilities, this is why it is gaining in popularity today. Hence, if you are craving for a sophisticated look and unique design then iOS is your best choice.
Windows may be the last option to catch up with the two other operating systems, but if you love to have an effective camera feature then it can be a great choice.
2. The Product and its Features
The next thing that needs to be considered is the product that means what you want to buy and why. Every day all popular mobile phone manufacturers around the world are introducing new models with new features.
Therefore, you have some different options to choose from. For example, if you choose iOS then you will need to know that Apple now offering some new iPhone models such as iPhone 12 Pro Max, 12 Pro, 12, and 12 Mini.
These newest versions of the iPhone are much more expensive than the older versions released. Same happens in the case of Samsung Galaxy and other brands. So, start exploring the products and their features online and choose the one that suits your need and wishes!
Don't forget to make sure these specifications:
Battery Life
Camera
Storage Space
Connectivity Options
 3. The Phone Hardware Configuration
This is another significant thing that you must consider when buying a new phone. Considering the hardware configuration is what will make out your experience when watching videos, movies, or playing your favourite games.
Your documentation, music enjoyment, and browsing experience also reply on the hardware configuration of the mobile phone. The secret to getting the best is to begin by knowing what your particular needs are so that you can opt for the best hardware specifications which include processor and RAM, as well as screen display and weight of the phone.
For example, if you love internet surfing then you should choose a mobile phone with a dual-core processor and at least 512 MB RAM and 2GB RAM to play games in HD.
Additionally, if you consider display size and weight, you will definitely find a mobile phone with your ideal specifications. Nowadays, the bigger display with minimal weight is in fashion.
4. The Budget
If you start searching for new mobile blindly, it is very easy to be lost for choice because there are several smartphone options for you. It is therefore of importance to determine the price range that you can afford for buying a phone.
You don't need to overspend to own a mobile phone of your choice. Sometimes all that you need is a little research to find the best deals for your desired phone.
5. Refurbished or New Phone
If you think you can't afford your most wanted mobile phone then don't fret. You have no need to go for another one. The reason is that mobile phones are now available in refurbished or second-hand condition for sale.
There are so many local and online smartphones stores where you can get a refurbished phone at very affordable cost. All the latest models also come in refurbished condition, so you can easily quench your thirst for buying the latest version without spending enough money on it.
6. The Carrier
Before buying a mobile phone, it's also important to consider your preferred carrier. The reason is that not all carriers support Apple's iPhone or other mobile phone brands.
As well as each company offers different offers and incentives to attract customers. So, you need to conduct a research regarding this so that you can choose the best option for your personal tastes.
7. The Seller
Last but not the least, it's quite imperative to find the right seller when buying a mobile phone. If you are interested in purchasing a brand new handset then you can go to Mobile phone manufacturers' centres.
They offer you different options for buying a phone, for instance, contract phones. On the other hands, if you are looking for a refurbished or second-hand mobile phone, you can approach one of the best online stores like eBay, Amazon, or AlphaSmartPhones for grabbing the most affordable deals for your favourite handset.
All these considerations will surely assist you in getting your hands on a perfect mobile phone product. So always premeditated on them before deciding on what mobile phone you will buy for yourself.
A Helpful Tip- Don't Miss it!
If you have decided that you will buy a new mobile phone then you should also think what you would do with your old handset. Never put it in a drawer somewhere to collect dust or throw it away in a trash can.
Simply sell it using one of the mobile phone comparison websites such as Sell My Mobile. By doing so, you will not only get the most money in exchange for your old phone but also take part in promoting a greener environment.
Paschal Okafor
is
NaijaTechGuide Team Lead
. The article
Things to Consider Before Buying a New Phone In 2021
was written by . The article was last modified:
December 8th, 2020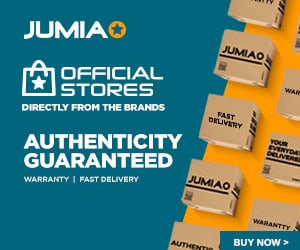 NaijaTechGuide may receive financial compensation for products/services purchased through affiliate links on this site. See
full Affiliate Disclosure Here