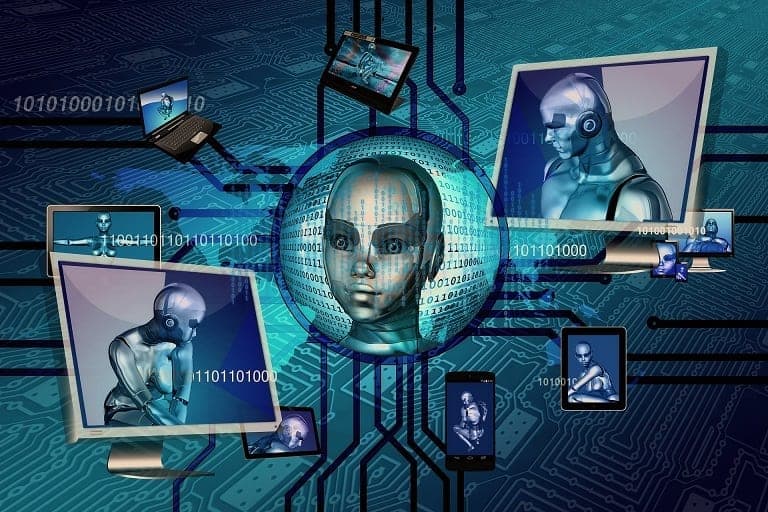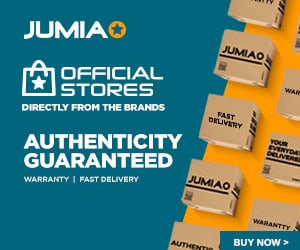 We live in the world of cutting-edge technologies that have been changing almost every aspect of our private and professional lives. You can see it everywhere, from healthcare and transportation to digital communications and industry.
As always, international corporations were thrilled to embrace new technologies in the last few years. According to IT specialists at aussiewritings.com service, companies such as Google or Amazon immediately noticed the power of machine learning and artificial intelligence and used it to lift their businesses to the whole new level.
Other companies started following the same path very soon, so if you run your own business – don't hesitate to join the game. This article will show you 7 ways you can use machine learning to boost business development.
Why Machine Learning?
Before we begin talking about the practical benefits of machine learning in business, we should clarify this phrase. Machine learning is an application of artificial intelligence that provides systems the ability to automatically learn and improve from experience without being explicitly programmed.
The model is focused on the development of computer programs that can access data and use it to learn for themselves.
You should understand that machine learning is not appropriate for all businesses on all occasions. There are 3 things to avoid when using this type of artificial intelligence:
Analyzing obsolete data: If your business and industry in general evolve quickly, machine learning will cause more problems than benefits analyzing obsolete data. You need to concentrate on fresh information and the period of time that truly reflects the current market conditions.
Not providing context: Machine learning can detect behavioral patterns and determine correlations between seemingly unrelated elements, but it cannot function without contextual knowledge. Your job is to narrow down the analysis providing basic inputs – machine learning will do the rest.
Expect flawless results: This system has an incredible computational power, which allows it to predict business outcomes more accurately than any human being. However, the system is not flawless and it makes mistakes sometimes. A study revealed that less than half of CIOs develop methods for monitoring mistakes made by machines. You need to be more careful than that and avoid relying on machine learning without audit.
How Can Machine Learning Improve Business?
Machine learning is an advanced technology that can be used in many different ways and in all sorts of industries. However, we have to cut the long story short and explain 7 common solutions in this field. Let's check them out!
Audience Analysis
Brands and companies have to analyze audiences in order to prepare the corresponding marketing strategy. For decades, they were targeting average buyers using basic demographic features such as age, gender, location, or purchasing power.
Although these features still play an important role, marketing has gone a few steps further and you need more insights to be able to grab the attention of potential customers.
Machine learning can give you a bonus feedback analyzing behavioral patterns and spending habits of your target audience.
The AI-based system is exploring search history and online activities of each client individually, which leads to the micro-segmentation of target groups. This way, you can design a special offer for each buyer and drastically improve sales results.
On the other hand, you can skyrocket upselling because you already know the taste and interests of every customer. In such circumstances, you can offer or recommend similar products or services without the risk of suggesting the wrong kind of item. Machine learning knows your audience very well, so you just need to make use of it.
Sales Planning
Planning is one of the most important aspects of business because you need to ensure financial stability and operational costs. Machine learning makes this job a lot simpler for a variety of reasons:
Data-driven analysis: It accumulates all of the sales-related information and makes predictions based on facts. AI is never biased, optimistic, or irrational, so it conducts the objective data-driven analysis.
Reducing errors: We mentioned before that machine learning is not perfect, but it is way better in making precise estimations than humans. There is no manual work, no Excel spreadsheets, and no distractions.
Speed and accuracy: The fact that machine learning designs better sales predictions is not the only benefit. The entire process is automated and done within minutes or even seconds, which was unimaginable only a decade ago.
Besides strategic improvements, it also becomes easier to handle individual cases in everyday work. You will be receiving suggestions about priority deals and key prospects, which means that you can pay more attention to these clients. AI can successfully detect potential clients who are picky and hard to negotiate with.
It suggests that you'll need too much time to close the deal, so you can decide whether it's more logical to turn to other customers instead of chasing this one. On the other hand, machine learning can also predict if certain deals could bring you more money than average projects. In this case, you can put more energy into negotiations and seal a profitable deal.
Improve Customer Service
In the abundance of more or less similar commodities, customer service became one of the crucial brand differentiators. That is why most companies are trying to improve this segment of the business using machine learning as their tool.
First of all, this system can analyze all segments of customer service to find its strengths and weaknesses. You will improve weak spots accordingly and reduce customer churn by making the service faster, more accurate, and professional.
Secondly, you'll be able to provide customers with around the clock service through chatbots. It's an efficient self-learning tool available for communication with clients 24/7. Chatbots can immediately answer the vast majority of user inquiries. If there are questions chatbots cannot answer, they will direct customers to one of your agents who can provide better information.
Chatbots get smarter over time as they store and process every user-generated request. It basically means you won't need a huge customer service team anymore. All it takes is a few employees who possess expert knowledge and skills to maintain relations with the most demanding clients.
That way, you diminish the costs of customer service without jeopardizing its productivity. It's quite the opposite as you'll have a smaller but much more efficient unit at your disposal – courtesy of machine learning.
Improve Customer Experience
More advanced customer service goes hand in hand with better customer experience. These are two sides of the same coin, both equally important for the long-term success of your business.
AI-powered technology has the purpose to examine key points of consumer journey and establish correlations between those spots and customer satisfaction.
With this kind of analysis in your hands, you can perfect all phases of user experience, from pre-purchase research to follow up emails. It will make your clients more satisfied and strengthen the feeling of loyalty to your products or services.
On the other side, machine learning can also help you to enhance products. Analyzing customer experience, AI will notice the most frequent complaints in relation to product features.
You can react promptly and remove flaws that make your customers annoyed or angry. But that's not the end of the story – you can take product customization a level higher using the same AI tool.
For instance, Netflix reportedly saved $1 billion in 2017 as a result of its machine learning algorithm which recommends personalized TV shows and movies to subscribers. This "video on demand" company exceeded profitability expectations simply by analyzing the preferences of each user separately, which increased the engagement rate and generated huge profit as the result.
Personalized Advertising
You've probably noticed by now that machine learning is designed to make each segment of the business more productive and accurate.
The goal of this system is not to be creative and avant-garde, but rather to improve sales and marketing by making them more reliable and all-encompassing.
Advertising is one of those areas that really felt the influence of AI, so let's see how machine learning changed things:
Choose communication channels: Most companies cannot afford to advertise on all channels of communication and they need to choose the best option for their brands. Machine learning knows where to find your target audience, so you don't have to worry about reaching the right customers.
Cross-channel promotion: Sometimes you will have to promote products or services using multiple channels. On such occasions, it is essential to find the perfect balance and timing for paid ads. AI can schedule posts accurately because it knows when your followers spend the most time on each one of the channels.
Both of these features are based on huge volumes of data that users produce browsing the web. Therefore, AI-powered advertising increases the number of sales qualified leads and enables highly precise marketing campaigns.
Pricing Strategy
Only a handful of companies can afford to keep the same pricing strategy over the longer period of time. All other organizations are trying to get the most of their services and increase prices whenever possible.
But so far it's been almost impossible to do this manually and compare offer and demand in the real-time environment.
Machine learning changed the game with its power to calculate the best prices at any given moment for any customer.
Besides offer and demand, the system takes into the calculation various elements such as location, timeframe, comparative sales history, and many other details depending on the nature of the business.
Airline companies represent the best example of machine learning influence in pricing strategies. You will notice that prices on their websites often vary, which can be a burden for travelers.
However, the purpose of this system is to set the highest prices with regards to the current market conditions.
AI monitors these indicators in real-time and creates competitive prices in order to boost sales. The same thing happens with hotels and accommodation websites as all of them use machine learning to keep pricing strategies flexible.
There may be slight differences in methodology from company to company, but the final result is always the same – businesses increase profit.
Precise forecasting
Forecasting is another anchor of contemporary businesses. No one wants to overstock warehouses if there is not enough demand. For this reason, it is crucial to create precise forecasts and keep your stocks at the optimal level.
When it comes to assortment efficiency, humans can hardly ever outdo machine learning. It would take you weeks to create forecast plans single-handily, while AI can do it much more comprehensively within minutes.
It keeps an eye on all parts of the value chain – from ordering and transportation to taxes and sales.
This is exactly why AI-powered forecasts generate better value chain performance. It minimizes investments while maximizing income, which is a dream come true for every entrepreneur. With its superb organization, Amazon is probably the champion in this field.
According to the research, Amazon's "click to ship" cycle time, which ranged from 60 to 75 minutes with humans, fell to just 15 minutes with machine learning.
It was a huge breakthrough for this eCommerce giant and the showcase for all other companies worldwide. Machine learning is the master of operations, so it's up to you to accept it as soon as possible.
Conclusion
Machine learning is changing the way modern businesses operate. It's a new system that can precisely target audience, provide valuable insights into market conditions, and predict the outcome of your campaigns. These and many other reasons clearly show that you need to embrace machine learning and avoid falling behind proactive competitors.
In this post, we showed you 7 ways you can use machine learning to boost business development. Do you think that machine learning can improve your business? What tactic seems most appropriate for your company? Feel free to share your opinion with us and don't hesitate to post questions in case you need additional explanations about this topic.
About author: Olivia is a passionate blogger who writes on topics of digital marketing, career, and self-development. She constantly tries to learn something new and share this experience on various websites. Connect with her on Facebook and Twitter.
Related Topics
Paschal Okafor
is
NaijaTechGuide Team Lead
. The article
7 Ways you can use Machine Learning to Boost Business Development
was written by . The article was last modified:
June 7th, 2018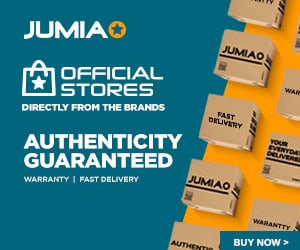 NaijaTechGuide may receive financial compensation for products/services purchased through affiliate links on this site. See
full Affiliate Disclosure Here