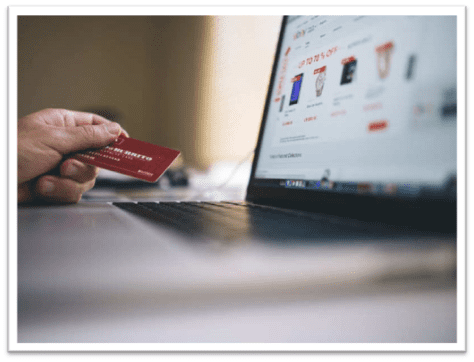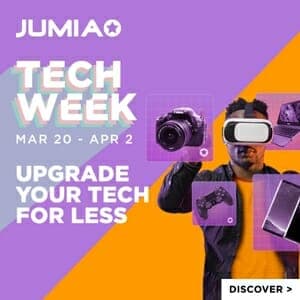 Planning to build an online store for Nigeria? This article will show you some of the challenges you are bound to face. They are challenges I believe that all up and coming online stores in Nigeria need to be aware of before venturing into Nigeria. I am not writing this to discourage you, but to inform you so that you come prepared with your blueprint for tackling them.
This article do not provide solutions to the challenges, it merely highlights them. You can read our solutions for Building a successful online store.
Poor Infrastructure & Logistic Sector
The comatose state of Infrastructure in Nigeria is well documented so there is no need sounding like a broken record. Infrastructure like power, roads, railways, aviation all needs urgent attention. The logistics sector is also struggling partly because of the infrastructure decay.
Perhaps one key area Nigerians have seen improved infrastructure in the past five years is in internet accessibility. Nigerians now enjoy more reliable, cost-effective, and efficient internet access than say power or roads.
Although each time infrastructure is mentioned the minds of Nigerians usually go to roads, power, and the like, these are not the only infrastructure shortcoming you need to be aware of.
For example, a lot of Nigerians leave beside a red container (sometime it could be green), at the back of Zenith Bank, opposite a huge Iroko tree, in other words, they do not have valid addresses.
That means that as it is today, there are probably millions of Nigerians who cannot shop online even if they want to. Without a clear address it will be impossible or expensive to ship products to customers. Add this to the poor or in-existent identity management system in Nigeria and you have a big challenge in your hand.
These two issues are key to why some Nigerians are not too keen to shop online. No one wants to lose the product they bought with their hard earned money just because someone else has impersonated them or the product got lost because their address was difficult to trace.
To see how existing online stores are handling this issue see my article on ways Jumia is making online shopping better for everyone.
Limited Devices
Although a number of Nigerians have fingered poor internet access as responsible for the slow takeoff of online shopping in Nigeria, I disagree with that school of thought. I believe that the speed, reliability, and efficiency of the internet access enjoyed by Nigerians is more than adequate to handle online shopping.
The problem is not the internet access, but the types and capability of the devices Nigerians use to access it. For example, over 88% of visitors to this blog come from mobile devices, with some of them using mobile devices of less than 240 pixels width.
The challenge is how do you build a shopping site that offers a good and secure shopping experience for mobile devices of less than 240 pixels width. All over the world optimising for mobile is a popular business cliche, but you need to know that optimising for mobile in Nigeria is even more demanding due to the tiny real estate you have to work with.
However, the trend is now moving towards larger screens with availability of Cheap Android phones.
Low E-Payment Awareness & Acceptance
Nigeria is a cash dominated economy. Most transactions in the country are cash based and most Nigerians love it that way. According to these classes of people cash is safe and more convenient as it is generally accepted.
Some consumers are afraid of electronic payment because they fear their money will be stolen online. They often recount how their money or those of their friends or family was stolen via ATM.
To make online shopping a way of life in Nigeria, Nigerian consumers must be open to making payments with e-payment solutions.
Nigerians Love of the Status Quo
This is also related to the low acceptability of e-payment solutions in Nigeria. Nigerians are often sceptical about new things, especially when money is involved.
Each time government introduces a new policy, people line-up tons of excuses why that policy could be bad for the country and how it could break Nigeria into tiny little pieces. Making excuses for the status quo is now a natural pastime of some Nigerians.
It is because of this attitude that coins are still not generally accepted as a means of payment in Nigeria. It is also because of this attitude that the cashless policy of the Central Bank, in my opinion, is currently in temporary coma. If you are planning to build an online store in Nigeria, you must be ready to deal with this challenge.
Low Level of Trust
Trust is a big issue in Nigeria. An average Nigerian does not trust himself, let alone the guy beside him. This is why very little transactions in Nigeria are done online. This is somehow connected to an inefficient identity management system.
Most transactions are done face to face because both parties want to see who they are dealing with personally. The idea of sending money to someone you have not seen or have never met physically is alien to most Nigerians. This is bound to be bad for the online shopping and e-commerce industries in Nigeria.
Trust is always an issue with online shopping all over the world. But, if you are dealing with Nigeria you need to work a lot harder to build trust with consumers.
Low Human Capacity
Low human capacity has always been identified as a key limiting factor to the growth of the Nigerian economy. Education and learning infrastructure are in a state of decay like all other infrastructure in the country, leading to low human capacity.
In addition, online shopping and e-commerce are relatively new in Nigeria hence certain specialist skills may not be readily available in Nigeria. Online stores targeting Nigeria must come prepared to handle this challenge.
Invalid Addresses
Although I have touched on this earlier, I had to create a separate heading for it so that skimmers will not miss it. This is also to point out that this is a key challenge to online stores and online shopping in Nigeria.
A lot of Nigerians do not live in homes or work in offices with clear traceable addresses. There are usually qualifications like beside, opposite, adjacent to in lots of Addresses in Nigeria. To succeed, you must have a blueprint for handling this problem.
An Unregulated Marketplace
Nigeria is a largely unregulated market. Anyone can buy and sell anything in Nigeria used, fake, banned, and new. Although there are laws or appear to be laws, these laws are hardly enforced because agencies saddled with the regulation of goods and services are either understaffed, underfunded, or just plain corrupt.
In addition, there are currently little or no laws regulating online transactions in Nigeria, leaving you with little protection or any framework. Nigerian lawmakers are still too busy appropriating for their Toyota vehicles (BMW sometimes) to notice the huge black hole in enabling laws for online shopping and e-commerce in Nigeria.
Building a reputable online store in Nigeria will no doubt pose a lot of challenge. I have highlighted those I consider to be the most important here. In the next article in this series, I will look at solutions. Read Here.
You can also read how Jumia is making shopping online better. You also read my other article on ways Jumia is making online shopping safer in Nigeria.
Related Shopping Topics
Paschal Okafor
is
NaijaTechGuide Team Lead
. The article
Building a Reputable Online Store in Nigeria (Challenges)
was written by . The article was last modified:
September 22nd, 2018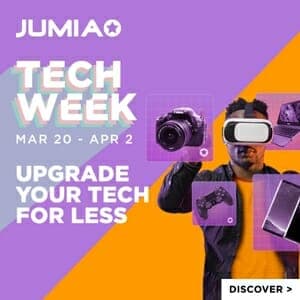 NaijaTechGuide may receive financial compensation for products/services purchased through affiliate links on this site. See
full Affiliate Disclosure Here