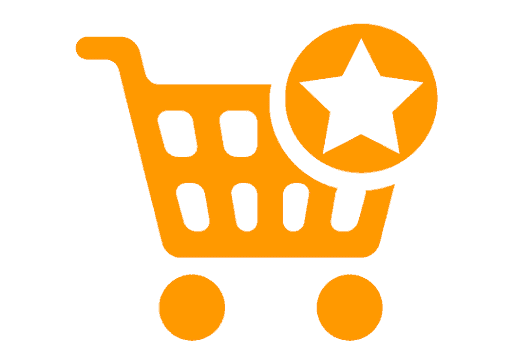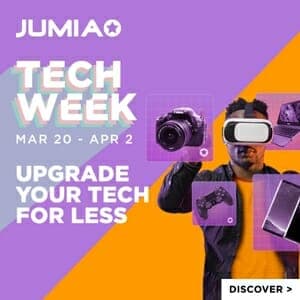 Shopping Online for a long time was a niche service available only to a few people in Nigeria, Kenya, and the rest of Africa. However, over the last couple of years online stores like Jumia have introduced a few innovations to open online shopping to just about anyone. There are no limitations anymore to shopping online in Nigeria. You do not need an address, you do not need a bank account or a debit card, you can even receive your order same day. In fact, it is even possible for an agent to place the order on your behalf, you just have to receive and pay for your order. All these innovative solutions and more have been introduced by Jumia to make online shopping available to everyone. I will share a few of them here.
Having shopped on Jumia over the last couple of years and also taking a closer look at the business, I have identified 13 (now 14) ways Jumia has made shopping online possible for everyone in Nigeria. If you think you are too small or unequipped to shop online, go through this list and you will be surprised that literarily anyone can shop online at Jumia today.
1. Checks Products for Quality
Are you concerned about the quality of goods available at online stores? This is a common issue that has deterred many from trying out online shopping. However, Jumia already has a solution in the Jumia Express. Jumia Express is a value-added service where Jumia physically inspects and warehouses goods from its third-party merchants before listing them.
Items that pass through the Jumia Express certification procedure are labelled with a Jumia Express badge. Before an item gets a Jumia Express badge, the merchant must physically send it to Jumia for inspection. During the physical inspection, the products are checked for quality and authenticity and are listed with the badge only if they pass.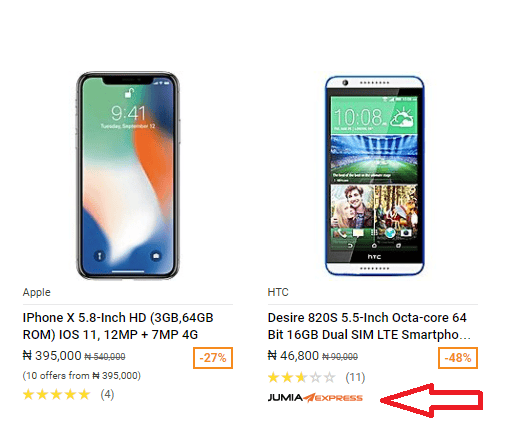 This ensures that as long as you stick with items labelled Jumia Express at the store, you will greatly reduce your chances of buying fake and substandard products.
2. Cost Effective Shipping
One secret of getting your orders delivered cheaply at Jumia or any online marketplace is to order all your items from the same merchant. This ensures you benefit from consolidated shipping. However, this is not usually practical as it is very rare for one merchant to have all the items you need. This means in most cases you will have to order from multiple merchants and paying different delivery costs on items ordered from each merchant, leading to higher shipping cost.
However, with Jumia Express, you can order from different merchants and since all Jumia Express items are already at Jumia's warehouse, you can also enjoy the cost savings that comes with consolidated shipping. For an idea of shipping fees from Jumia, Click Here.
3. Free Shipping in Lagos
The deal even gets sweeter if you live in Lagos. Jumia is offering free shipping in Lagos for Jumia Express products. To qualify however, you must order items worth 10,000 Naira or more.
Jumia says this offer excludes heavy items, which probably means you will be able to order mobile phones as well as most fashion and beauty products and have them delivered free to your address in Lagos.
4. Faster Shipping Time
This is yet another by-product of Jumia Express. Because Jumia physically stores Jumia Express items in its warehouse, shipping is faster, which is an added bonus. From my experience of shopping at the store, I have noticed that Jumia is a lot better and faster at handling orders when compared to its merchants.
By taking over handling and shipping from its Jumia Express merchants, the online store is poised to create a better customer experience for shoppers.
In fact, Jumia is so confident about its ability to ship fast that it is promising next day shipping for orders from Lagos, 2 days delivery time for items ordered from Ibadan, Abuja, Port Harcourt, and Abeokuta, and within 5 days for other Nigerian cities. Occasionally, it is possible to get your order same day in Lagos if you order before 11am. For Jumia Shipping and Delivery times, Click Here.
5. Don't have an Address? No Problem
Traditionally, when you order items online, you need to enter an address where the order will be delivered. In an article I wrote years back (2012), I mentioned invalid addresses as one of the challenges facing online shopping in Nigeria. It is very common for a Nigerian address to be qualified with words like opposite, adjacent, beside or for the number 1 house and number 10 house in a street to be neighbours, while number 2 is 100 metres away at the other end of the street.
Of course, these are the lucky ones, millions of households still do not have any physical address, making it difficult for them to shop online.
However, Online stores in Nigeria like Jumia are now building pickup stations where customers can pick up their orders. This completely eliminates the need for a physical address when shopping online.
Just pick the items you want and select the pick-up station closest to you during checkout. Your order will be delivered to the pick-up centre and you will receive a call to pick up your order.
According to information on Jumia's website, the online stores has pick up points in Lagos, Enugu, Abia, Akwa Ibom, Anambra, Bayelsa, Benin, Cross River, Delta, Edo, Ekiti, Abuja, Imo, Kaduna, Kano, Kwara, Ogun, Ondo, Oyo, Osun, Plateau, and Rivers. To view the addresses of these pick up stations, Click Here. You will also find a Map on the site.
6. No Need for Debit Card or Bank Account, Just Pay on Delivery
According to a 2015 data from the Nigeria Inter-Bank Settlement System Plc, (NIBSS) there were only about 28 million bank customers in Nigeria. For a country with over 74 million registered voters as at January 2018, this leaves tens of millions without a bank account or debit card and consequently without a means of making payment online.
So, Jumia and a couple of other online stores most notably Konga introduced cash on delivery to make online shopping all inclusive. All a customer needs to do is select the items they wish to buy, enter their address or pickup point and the online store will deliver. The customer only pays when the order is delivered.
However, payment on delivery is not just about solving the problem of the unbanked or underbanked, it is also about building trust with customers. Shopping online is new; hence most people in Nigeria are still skeptical about it. Some customers do not trust the merchant to deliver their order if they pay first. So, cash on delivery is a way to get people through the door.
One problem with cash on delivery, is the cost associated with it. Some customers order products just for the fun of it without any intention of paying, leading to rejected orders and mounting delivery cost for online stores. This led Konga to halt pay on delivery late last year. However, Jumia is persisting.
So, if you do not have a debit card and think online shopping is not for you or you are just a skeptic who do not believe it is possible, just try Jumia today. Place your order, Jumia will deliver and you pay on delivery. However, not every location is qualified for payment on delivery. Locations on this list are not qualified for cash on delivery on Jumia. Click on a state to see locations within it where only prepayment is allowed.
7. Buy Now, Pay Small Small
Want to buy a highend smartphone or laptop, but cannot afford to pay full price at once? No, problem, Jumia has your back.
Jumia Flex is a valued added service by Nigeria's leading online store in partnership with Afara Partners that offers convenient and flexible payment for highend gadgets.
With Jumia Flex you can buy an item by paying a reasonable amount upfront and paying the balance over a period of 3 or 6 months. This places highend and pricey gadgets within the reach of more online shoppers.
8. Multiple Shopping Channels
Online shopping was traditionally done on computers, but with majority of Nigerians browsing on mobile, online shopping had to go mobile faster in Nigeria. Jumia has optimised its websites for different platforms and screen sizes, creating a decent shopping experience for all customers.
According to Jumia's Nigeria Mobile Trends 2017 report, 41% of mobile traffic to Jumia website is via Opera Mini. The interesting thing about this is that a number of this traffic may not even be coming from smartphones, but from feature phones with their very limited screen real estate. An even more interesting piece of data from the report was that 63% of all orders on Jumia Nigeria were done on mobile (Mobile browser and Jumia App).
This means that no matter the device you have as long as you have internet access, you should be able to shop on Jumia.
9. Door to Door Delivery
Though, Jumia has a solution for people without a valid or logical address, but what if you have an address and prefer your orders delivered to your doorsteps? Jumia also has you covered. Jumia will deliver to your home if you have an address and prefer the convenience. That said, it is important to note that door to door delivery on the average costs up to 50% more compared to picking up your order at a pickup station. To verify this statement Click Here.
So, if you value your convenience more, you can pay the premium to receive your order at home. However, if you are more cost sensitive, you can always visit your selected pickup station for your order.
10. Secure Online Payment
With state of the art 256-bit encryption, Jumia offers same level of security as any other world class online store. During Checkout, you can make fast and secure payment using your ATM / debit card. The online store has also launched an e-wallet called JumiaPay. With JumiaPay, you can connect your cards and bank accounts to your e-wallet for fast and convenient payment. You can even cancel your order paid for with JumiaPay and get full refund if your order was not satisfactory.
11. Order Products not available Locally
Are you planning to travel abroad to shop for items that you believe are not available in Nigeria? I advise you try Jumia first. In 2017, Jumia launched a service called Jumia Global that enables you buy products from overseas merchants.
It is similar to the relationship Jumia has with merchants in Nigeria, except that this time the merchants are based abroad, and they sell items that are not readily available in Nigeria. Prices of the items on Jumia Global includes the import duties, so you don't have to worry about any additional cost when your order lands. If you are looking for Amazon devices or Google devices like the Chromecast, you will probably find them on Jumia via Jumia Global merchants.
Usually it takes weeks and sometimes months for global brands like Samsung and Apple to launch their products in Nigeria. These products are often available on Jumia via their Jumia Global merchants before the official launch in Nigeria. For example, it is very likely that the recently launched Samsung Galaxy S9 will be offered by Jumia Global merchants before its official launch in Nigeria. Also, mobile brands like OnePlus, Leagoo, Xiaomi, and lots of other value-for-money brands can mostly be bought via Jumia Global.
However, it is important to note that items bought via Jumia Global merchants are not covered by warranty. In addition, these products because the manufacturer usually do not have presence in Nigeria, replacement parts are not readily available, which means you may have to order parts from sites like ebay or AliExpress if you run into any problem that is assuming you can find a technician who can repair it.
Another hitch with Jumia Global, is the time it takes to receive your order. The merchants are sending the products from abroad, so it takes a lot longer than the usual 3 to 6 days of orders from merchants in Nigeria. It could take between 3 weeks and 8 weeks to receive your order via Jumia Global.
That said, Jumia Global is a very important and thoughtful service. Not a lot of us can afford to go abroad for shopping, but with Jumia Global we can order items from gadgets to fashion from overseas using just our mobile phones or computers and our Naira ATM/debit cards. You can identify Jumia Global products by their badge. Before buying from a Jumia Global merchant check the reviews of the product on the product page as well as the seller rating of the merchant.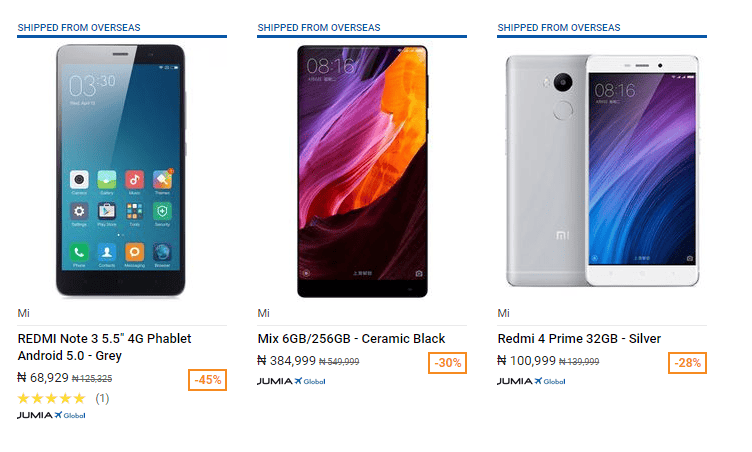 12. Amazing Prices and Deals
Prices of items on Jumia are some of the lowest in Nigeria. They compete favourably with prices from brick n mortar stores and sometime even lower. Jumia also offer regular promos and deals in partnership with some of the biggest brands in Nigeria. One that comes to mind is the Jumia Mobile Week, which is a weeklong event where you can find the best deals and prices for mobile devices with leading mobile brands in Nigeria like Infinix, Tecno, and Samsung featuring prominently. Jumia Mobile Week has consistently remained the biggest mobile sales event in Nigeria in the last couple of years and this year's edition will hold from March 19 to March 25.
Another big one is the Jumia Black Friday, which holds November with deals stretching from mobile phones, laptops, and appliances, to fashion, beauty, and style. Other promos that Jumia hold during the cause of the year includes the TV Blast (for TVs) and the Payday deals (towards month ends). During this deals and promos consumers can enjoy discounts and coupons, which is why they resonate well with Nigerian Shoppers.
13. Relax, an Agent can place your Order
With Jumia, you do not even need to place your order yourself. Perhaps you do not have a smartphone, or you do not have data, or you simply do not trust in your ability to place your order, or you are just too lazy to put in the effort, Jumia has a system where a friend or an agent can help you order for an item.
The Jumia JForce is a team of independent contractors who are trained by Jumia. After their training they market products available on Jumia to people who they then help order online. The beauty is that the buyer does not need to pay the JForce agent as they are paid by Jumia from the monthly sales they bring in.
With JForce even an illiterate can shop online and in a country with 60% of its population said to be illiterate, this is a really big deal. The agent orders the product using pay on delivery, that way sensitive banking information of the buyer are never in the possession of the agent. The buyer receives the item and pays.
14. Free Data Access from MTN
If you are an MTN subscriber, you can access Jumia free via the mobile app. This means you do not have to worry about data consumption when accessing the Jumia Mobile app on your MTN line. Note however, that you need a valid data bundle for this to work, the only thing is that accessing Jumia Mobile app will not take away from your data.
As you can see, Jumia has virtually every angle covered. The online store is more or less a comprehensive online shopping solution for everyone. Any challenge that you currently think you have with shopping online, Jumia probably already has a solution for it. If you are concerned about your safety when you shop at Jumia, you should read my article: 5 ways Jumia makes online shopping safer.
In fact, the only thing that remains is for Jumia to actually give you money to shop or for you to shop on credit, and some day when we figure out the identity management crisis that has become a bottleneck to consumer credit financing in Nigeria, we will all shop without having any money with our credit cards. Do you have more recommendations of what online stores like Jumia can do to improve your shopping experience? I will like to hear from you.
Related Topics
Paschal Okafor
is
NaijaTechGuide Team Lead
. The article
14 Ways Jumia makes Shopping Online better for Everyone
was written by . The article was last modified:
July 27th, 2018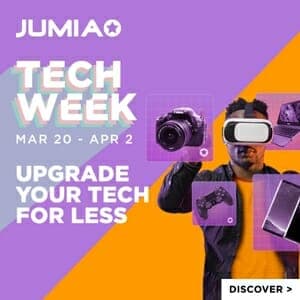 NaijaTechGuide may receive financial compensation for products/services purchased through affiliate links on this site. See
full Affiliate Disclosure Here