Well, if you are confused, you are not alone! Many people face the same problem. So we have decided to compare both the TV and projectors.
The manufacturers are continuously introducing new models of TVs on the market that convince us with many features such as curved screens, types of panels, support for 4K resolution or different HDR standards.
But there are so many people who believe that projectors are better than TVs. One of my friends recently bought a projector to watch movies on his lawn. I asked him, why he bought a projector, not TV? His answer was pretty straightforward, "To get better visual quality in big size."
If you are a projector user, you will agree with me that a projector makes the experience of watching movies or playing games more interesting. You will have a theater-like experience with a projector in the home. I have an old Sanyo PLV-Z5 with 720p resolution, and in these 10 years I have used it constantly and I only had to change the lamp once.
The investment has been amply profitable, and despite supporting only that resolution I still prefer to watch series and movies in the projector than in a 47-inch television.
During all these years, however, I have been contemplating how the segment of the projectors seemed to remain stagnant in the face of the frenetic evolution of televisions, which have grown in size, have decreased in price (to some extent) and have made it practically unthinkable opt for a projector that always involves an uncomfortable assembly and a performance that can not be compared with a TV of the same price.
Advantages and Disadvantages: TV wins by a landslide
The review of the advantages and disadvantages of the televisions in front of the projectors makes clear that there is only one area in which the projectors win the battle, and it is in the diagonal that both products can offer us.
Except for that detail, the election seems to clearly favor TVs, which have become more accessible and attractive with each new model. A 55-inch SmartTV with 4K resolution and HDR support would have gone for an arm's length a few years ago, but today this seems to be the de facto standard in the industry. A standard that is also large enough and, of course, gives us a fantastic image quality.
Even so, we have decided to review those characteristics in which both compete to remember that the projectors have also advanced in this field. In fact, 65-inch TVs are starting to have "difficult" prices for many users – this Sony A1 of 6,000 euros proves it-, with 75-inch models already well above what most are willing to pay.
That's where the projectors can make a difference because a good projector (even a native 4K) can be quite cheaper than those large-format televisions. The comparisons are odious, but here are those arguments:
Size
The only section in which the projectors win long, no doubt. With a decent projector, it is easy to get to 300 inches diagonal if we have a wall for that screen, while today's televisions hardly exceed 75 or 85 inches, and those sizes already impose absolutely astronomical prices for the models of the manufacturers that they offer them.
Winner: Projector
Brightness
Here is a traditional requirement of the projectors and to enjoy them we need to be in a room (almost dark). If you want to watch movies at your outdoor theater, brightness is the most important factor you should look at. I recommend Andrew's article to choose an outdoor projector.
The panels of today's televisions usually offer exceptional luminance compared to conventional projectors, even those that are well above the price of the TV with which they compete. The problem has been mitigated with environmental rejection screens that allow you to enjoy the projector even in rooms that are not completely dark, but here the TVs usually win without problems.
Winner: TV
Contrast
This section is a mixture of the management of black levels and brightness, and here the projectors are again disadvantaged by that requirement of the dark room. If we add that the OLED panels offer pure blacks, the battle, once again, is won by televisions.
Resolution
In theory here both projectors and TVs would be tied because in both cases we can find models that manage to offer 4K resolutions, but the problem is that the price of the projectors that offer that resolution (without inventions 'pseudo-4K') is clearly superior to the mid-range 4K televisions that we can find quietly in good diagonals below 1,000 euros.
Winner: Tied
Color management
The projectors achieve a really remarkable color management with the technologies that are currently used, but once again the TVs have evolved faster and more powerful in this section, especially with the renewed HDR trend that makes the dynamic contrast makes those images much more attractive.
Winner: TV
Installation:
The televisions are installed in just a few minutes unless you want to hang them on the wall or try to achieve a "wireless" installation (with hidden cables), but in the case of the projectors that installation is more cumbersome because of the need of hanging them on the ceiling normally, as for the one to take the connections of the sources of video to the projector. The short throw projectors have emerged as an interesting alternative for a simpler installation, but its price soars over conventional models.
Winner: TV
Sound quality
Although projectors can come with speakers, their fundamental function has always been to project the image without further ado, and in fact, these installations tend to be complemented as more or less complex audio systems. With televisions once again we save costs because they usually integrate decent speaker systems that can be extended equally if the user wants to go a step further in that regard.
Winner: TV
Applications
We did not want to forget the platforms that turn a television into a "smart TV" thanks to the integrated operating systems from which it is possible to launch applications and clients of all kinds with which to expand the possibilities of the television as such.
Most of the projectors on the market do not have such an option (for example, some models LG and LEED of a short shot of LG that arrive with webOS), although obviously, it is possible to equip them with such capacity with peripherals as a set-top- box with Android TV, for example.
The cinema experience, more important than ever
The arguments seem to make clear that the clear winners are televisions, which have a much more interesting price/performance ratio for the vast majority of users.
And yet, there is a component that goes beyond those characteristics and is the viewing experience offered by a projector compared to that offered by a television. With a projector, the experience is much closer to what we have in a cinema, of course, and that makes the difference for those of us who are users of these projectors.
That is precisely the characteristic that makes these products a fantastic option now that we have more entertainment than ever in the field of cinema and television series. A good TV is certainly capable of offering a great experience, but the projector goes a step further.
Price and ease of assembly seem to always prevail among users, something that irremissibly condemns the sales of these projectors that, fortunately, yes, they do not stop surprising us with new formats and technologies.
This is the case of the Laser or LED technologies of the last generation projectors, which allow lengthening the useful life of the lamps in a remarkable way although that also implies that these models tend to be considerably more expensive. Be that as it may, our colleagues from Xataka Smart Home keep reminding us with their news about projectors, so if you are considering something in this regard, keep it in mind.
Author Bio: David J. Philips is a team member of Bestolin.com and a former product researcher of an electronics manufacturers in Phoenix, USA.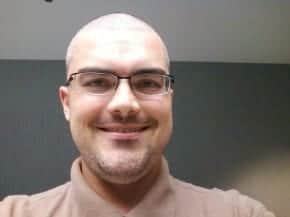 Related Topics
Paschal Okafor
is
NaijaTechGuide Team Lead
. The article
TVs vs Projector – Which One is Better?
was written by . The article was last modified:
June 22nd, 2019