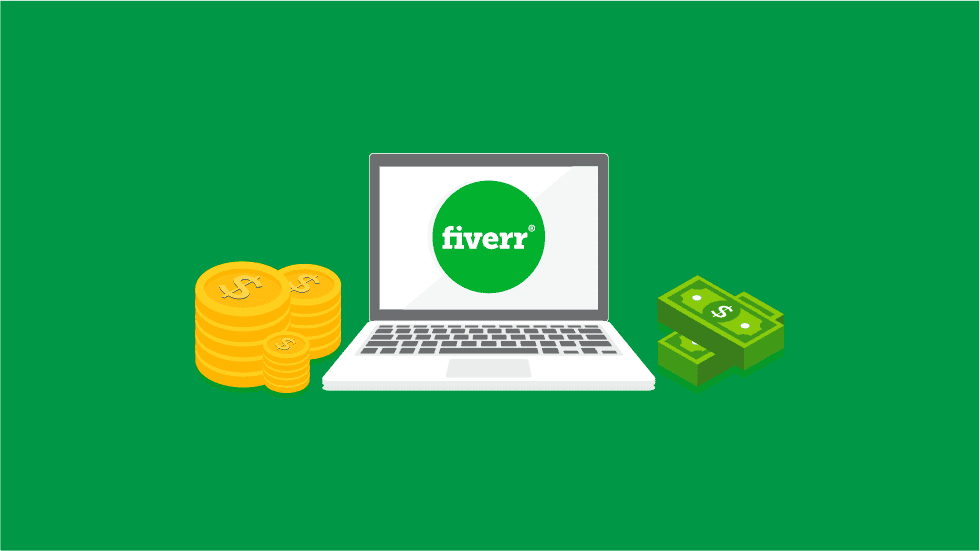 We are in an era where it has never been easier to make money online — particularly from doing what you love; either from a habitual talent or a learned skill. Freelancing has been a thing for a very long time, but thanks to Fiverr, the number 1 online freelancing marketplace, 9-to-5 is fast becoming a thing of the past.
To see how other people are making money on Fiverr, Click Here.
Fiverr, since its 2010 launch, has fast become the go-to platform for many businesses, companies, entrepreneurs, and individuals to outsource skill hands for the execution of tasks that includes programming, video editing, songwriting, data analysis and more. Equally, many freelancers are actively searching for ways to monetize their skills through the platform.
Interestingly, regardless of your skill level or the service you offer, there is always someone out there in the global market who needs your services.
So, there are a lot of ways to make the most out of Fiverr and stack up cool cash. In fact, freelancing on Fiverr is one of the best ways to make money and earn a living online.
This article will show you 10 ways to make money on Fiverr and grow your income/earnings. Doesn't matter if you are a newbie or been earning on Fiverr for years, these methods are universal and works for all Fiverr freelancers.
10 Ways to Make Money on Fiverr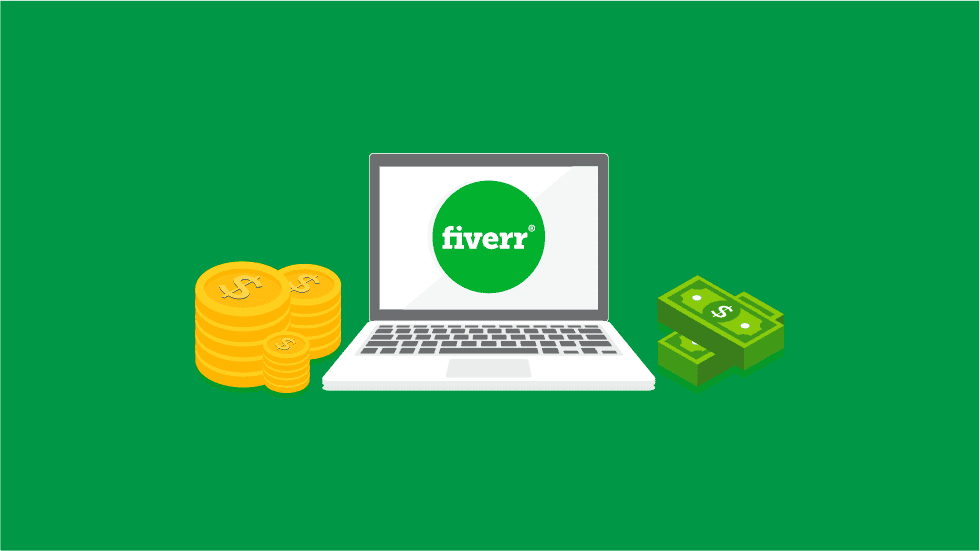 There are a lot of services and gigs you can sell to make money on Fiverr, but how you go about it matters a lot. That is what separates the freelancers who barely make a $100 per month on the platform from those who make more than $100 every single day!
Though they are more like tips and hacks, this article will show you 10 ways to make money on Fiverr and maximize your earnings.
1. Identify your unique Talent
The fact that there are up to 150 different categories of services you can render on Fiverr makes it easier to make money on the platform.
And one of the best first step to earning a nickel (or millions) is to find out what you are really good at. What services can you render efficiently and effectively? Going through the product/gig categories on Fiverr also helps.
Should you not have any identifiable or sellable talent or skill, it's totally okay; you can still earn on Fiverr. There are several learning platforms where you can pick up photography skills, learn digital marketing, graphic design, animation, and pretty much learn anything you'd want to sell on Fiverr.
Fiverr has also recently introduced its own learning platform, so that you can learn while you earn.
Here some of the most popular gigs to make money on Fiverr
Logo Design
Graphics Design
Writing
Web Design
Search Engine Optimisation
Video Editing & Post Production
Digital Marketing
Translation
Animated Explainer Videos
Voice Over
Creating Jingles
Singer-Songwriters
Programming Skills
Data Entry
Virtual Assistant
Legal Consulting
Financial Consulting
Branding
NFT
For More, Click Here
2. Sell your Best Skills
When you go through the gig categories on Fiverr, you are bound to see tons of gigs that you feel you have the skill-set for. However, don't get carried away.
If you ever want to make a living off Fiverr, you should sell something you're very skilled at and can almost do with your eyes closed.
This helps you execute gigs more passionately, gets you positive reviews and ratings, and ultimately, makes you more money on Fiverr!
3. Identify in-demand Skills/Gigs
Another way to earn beautifully on Fiverr every day, week, or month is to research services that at high in demand.
Some of these services include article writing, copywriting, audio and video voice-overs, video editing, product review writing, graphics design, SEO services etc.
When you identify them, go for some courses to sharpen your skills, then dive in and start competing for gigs.
4. Identify high-paying Skills
These type of skills/gigs are not necessarily in high demand like the ones listed above, but they earn you a great deal of money when you render them to one single client.
Example of high-paying gigs includes website development, mobile app development, video marketing, business copywriting etc.
Selling one project of these skills to a client can earn you a minimum of $100 which can go as high as $1000 to $3000. This also means you not have to overwork yourself to make money on Fiverr.
5. Optimize your Gig Title
When you're done registering your Fiverr account, the next thing you'll be asked to do is create a gig. Ensure your gig is properly optimized to bring in clients.
Your gig title should clearly (in simple and understandable words) tell a potential client what services you're offering, the benefits of your gig, what you can do for the client, and how much time you'll take to get the job done.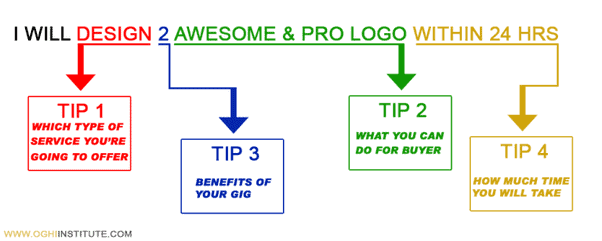 Try employing keywords that potential clients might use when searching for gigs. A well optimized title will get you more eyeballs, which if you deliver well on your gigs will help you make money on Fiverr.
6. Optimize your Gig Description
Just like the title, a well optimized description can help you make money on Fiverr.
Do not be lazy when writing your Gig description. It's also an integral part of what get your new clients on Fiverr. Ensure your Gig description is properly written, proofread, and error-free.
Your description should be as long (but detailed) as it can be and ensure you stuff in as many details about your services. It should be attractive, exciting, and irresistible. This is also the best place to enlist any extra gig bonus(es).
Your gig description may sometimes not contain everything a potential buyer needs. It is however advised to ask potential clients to contact you if they have any questions or perhaps a custom offer.
7. Promote your Gigs
Take to your social media profiles and account to promote and share the services you offer to your friends and relatives. Create enough awareness. Share on Facebook, Twitter, Instagram, SnapChat, etc.
8. Work on Customer Service
Try as much as possible to answer questions from your clients as fast as you can. Also reply messages from potential clients early enough.
You have no idea how urgent a client needs to get a project done and you could lose him/her to another seller if you don't reply your questions as soon as it comes.
9. Research
This is similar to point (3) above. To make money on Fiverr, particularly as a starter, you have to dedicate time to research.
Ask questions from level 1 and level 2 sellers, find out what works, visit forums to find out what services/skills businesses, companies, and clients are willing to pay cool cash for. Research.
10. Affiliate Program
Asides selling gigs on Fiverr, you can also make money by driving traffic to the platform by receiving commissions for introducing new sellers.
If you are into Affiliate Marketing, Fiverr has a program that pays you a commission sales that results from your referral.
To checkout the full list of gigs on Fiverr, Click Here.
There you have it, 10 ways to make money of Fiverr. Do you have more tips? Share with us as a comment. Thanks.
Related Topics
Paschal Okafor
is
NaijaTechGuide Team Lead
. The article
10 Ways to Make Money on Fiverr
was written by . The article was last modified:
June 30th, 2022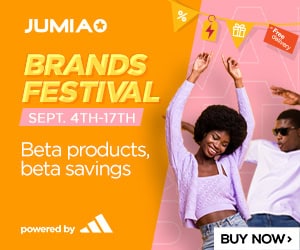 NaijaTechGuide may receive financial compensation for products/services purchased through affiliate links on this site. See
full Affiliate Disclosure Here