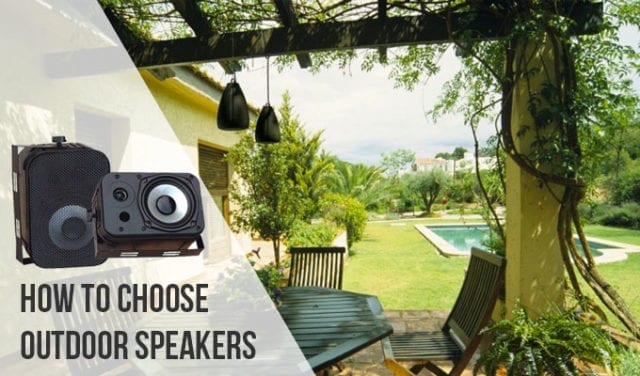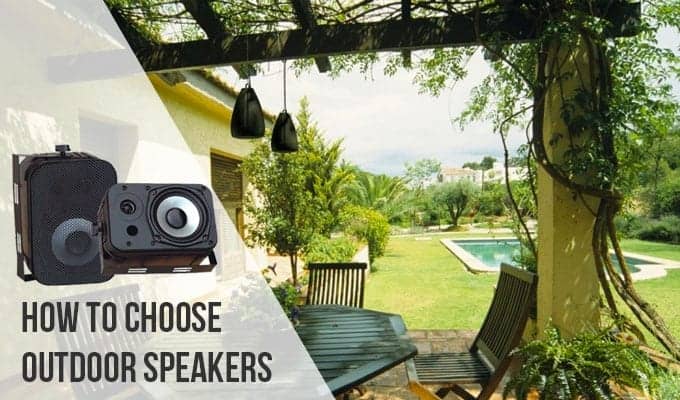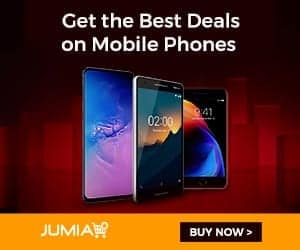 One of the reasons why you want to spend some time in your backyard is listening to some music or watching some movies with your loved ones. Chilling by the pool is nice but listening to some music while swimming definitely steps up your game.
Outdoor speakers come in various shapes and sizes, which is why choosing the right ones for your backyard is a bit difficult. However, as long as you do your due diligence, you should be able to choose the right ones even faster than you'd expect.
How much Sound are you going to need?
Playing music or watching TV in your backyard isn't similar to playing it in the conditions of your living room. It's also definitely different from listening with a pair of headphones, when the sound is going right into your ears. The outside elements interfere with and play a major role in the quality of the sound.
---
Jumia Wednesday Super Sale
For all the Best Deals, Click Here
Massive Discounts, Today Only
---
Wind, cars, neighbors – these are all elements that count when listening to your music in the backyard.
This doesn't mean that you should get the biggest speaker- it's quite common for people to make this mistake. This doesn't mean that you cannot end up with a speaker that is simply too small for your backyard.
Even if it's not cheap, you should consider buying a speaker that works for a specific type of space and not one that fits all.
For instance, you're going to need a decent sized speaker for a family meeting on the patio. You want something that comes with large tweeters, a lot of frequencies and high power.
You can find plenty of outdoor speakers that come with dedicated woofers built-in so you don't need to buy the extras.
On the other hand, you're not going to need something powerful when you're in a more private space. A compact speaker that has long playback and has good sound is going to do the trick. 12 watt drivers is a solid option as it's loud enough for you but not loud enough to bother your neighbors.
What are the things to consider when Buying Outdoor Speakers?
There are several issues to take under consideration when selecting outdoor speakers for your home. Without any further ado, here are the things to pay attention to when choosing:
Durable and Weatherproof
It makes sense that the outdoor speakers take the elements. This doesn't mean that you should simply put them where they're fully exposed to rain, wind or storms. The water may get into the casing and ruin the speakers in no time.

You should pay the extra buck for some weatherproof speakers. The weather proof speakers are made with materials that can handle a bit of soaking.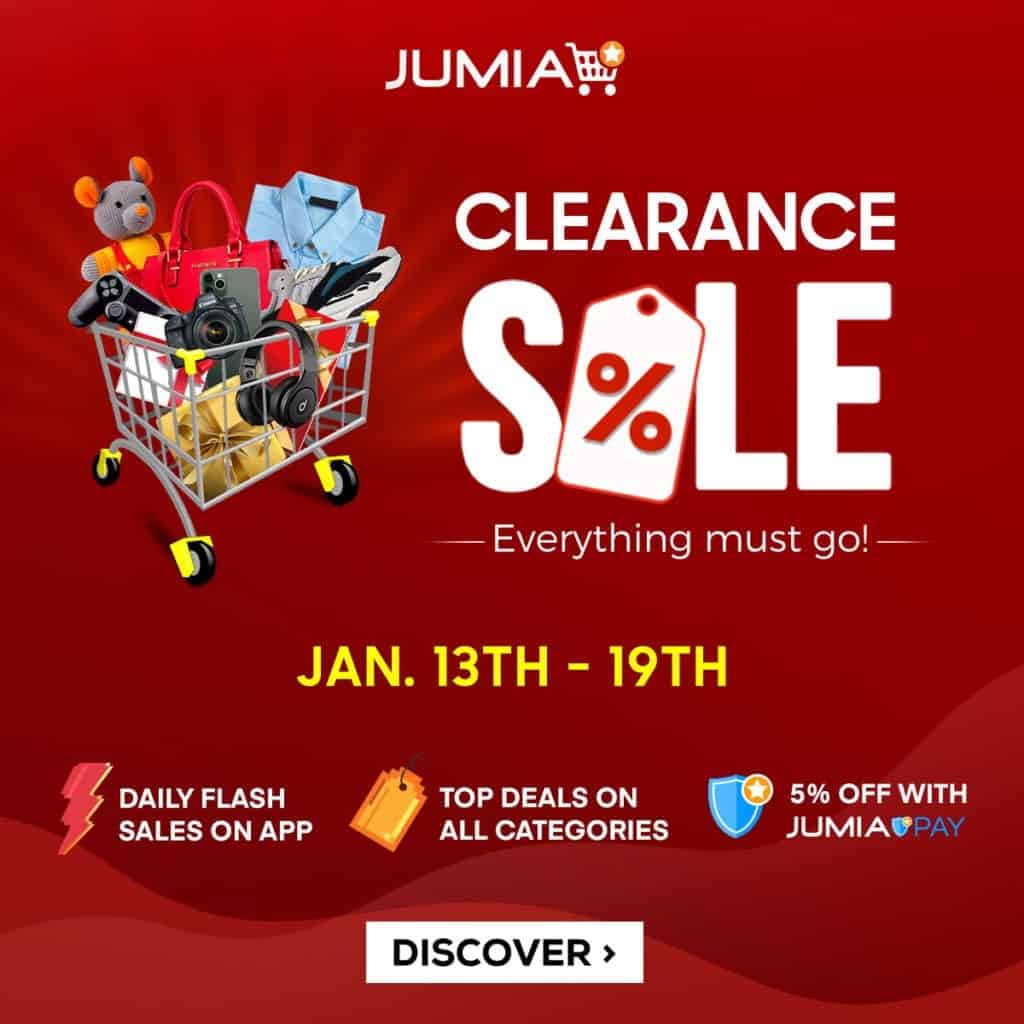 The outer casing is typically firm and doesn't let water get inside. This type of speakers is great for high temperatures, constant exposure to the sun and extreme cold weather.
You want to be able to listen to some music all year so you want speakers that take the use, no matter the weather conditions.
Good outdoor speakers are also going to handle dirt, beach sand, minor drops or mud. Fragility isn't something you want to have on your outdoor speakers.
They should be easy to mount
When you're planning to listen to music in your backyard, chances are you want to mount the speakers once and be done with it for a long time.
Outdoor speakers can be hung up on a wall or set up on poles, and most of them come with brackets for more versatility when installing.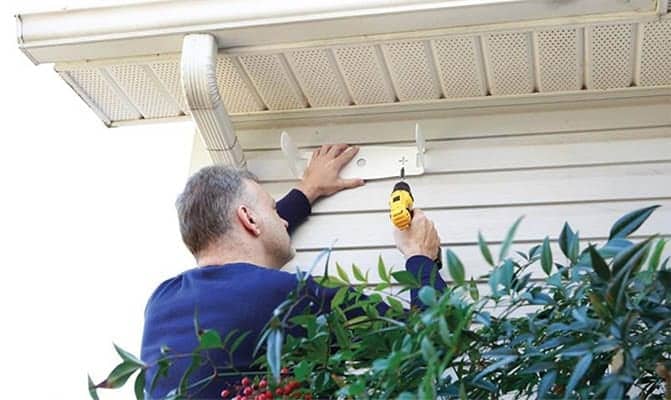 Pay attention to the brackets as you want them to let you rotate the speakers freely and easily every time.
If you're going to mount your speakers, you should make sure that they work well together. If you're not getting the Bluetooth options, you may have to use cables for connecting them together.
Note: if you're the handy type and know a thing or two about wiring, mounting the outdoor speakers shouldn't put you in a bad spot. However, if you know nothing about it, it's better that you have a chat with a professional. They are going to know a lot better how to choose and install your new outdoor speakers.
Size & Portability
Truth be told, size is probably the most important factor when selecting your outdoor speakers. Some people think that wireless speakers are best if they're small enough to hold in hand.
You should take a look at the bigger models as they can be such a pleasant surprise. If you're not going for wireless speakers, you may still find speakers that don't take a lot of space and still impress with their performance.
If you're planning to buy some outdoor speakers for when you're going to a public location, it's easy to understand why you don't want a big outdoor speaker.
It's the same with the power supply of the outdoor speakers. If you're getting battery powered speakers, you should look for something that may last at least 4 hours of a single charge.
In the case of outdoor speakers for your backyard, you should look for the options that don't require much installation or wiring. Last thing you want is to drill some holes in the walls of your home.
Bluetooth Speakers – the most versatile option
Bluetooth technology is a game changer when it comes to playing music. Most of the speakers out there come with Bluetooth 4.0, so the quality of the stream is pretty impressive.
The risk for frequent skips or stuttering is minimal and many of them come with codecs for filtering the best quality playback. You may even play your mp3 files with this type of speakers.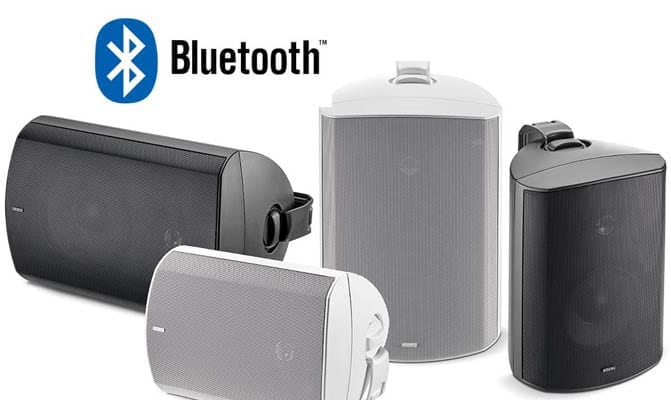 Most brands are currently including apps that allow you to download to your tablets and smartphones. There are even apps that let you control several speakers at the same time, control the volume, save your music files and more, no matter where you're at.
We all know that it's great to be able to control the sound when you're a host and you have to mingle. Going back and forth to the speakers for constant adjustments is both tiring and annoying.
Keep in mind that you may find speakers that let you connect several devices which can only spice up the things a lot more. There's even a solution available that can turn your non-Bluetooth speakers into Bluetooth-enabled ones.
What's our final tip?
Getting outdoor speakers can be both fun and challenging. It's important that you know exactly what you want to hear, how much of it you want to hear and where you're going to hear it.
Some recommend using two types of speakers so that you're prepared for various situations. Get a small and portable speaker for when you're all alone on the patio and install a larger speaker for a big party.
Unless you're going for the high-end brands, you should be able to find good outdoor speakers without emptying your pockets. You can find reliable small speakers for a good price. They may even take the use for a good amount of time.
Don't forget about choosing a brand of speakers if you're planning to connect them together. It's no party if there's not enough sound for your music, right?
Here's a quick guide from Parts Express on how to position and install outdoor speakers:
Related Topics
Paschal Okafor
is
NaijaTechGuide Team Lead
. The article
How to Choose Outdoor Speakers
was written by . The article was last modified:
November 9th, 2018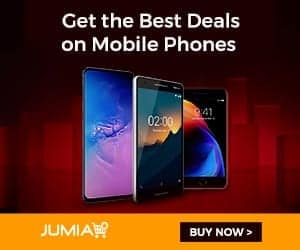 NaijaTechGuide may receive financial compensation for products/services purchased through affiliate links on this site. See full Affiliate Disclosure
Here