There are different types of projectors, we have the business projectors, home theater projector and Pico projector. Each of these projectors, although they can handle any type of media, have their own peculiar use and function.
There are two basic classes of home theater projectors as well; the LCD (Light Crystal Display) and the DLP (Digital Light Processing) projectors.
The LCD projects using a light source that passes light through 3 LCD chips (one for green, red and blue respectively) to create an image and project it.
The DLP uses a combination of both a colour wheel and a chip (that has a microscopic tilting mirrors in it). The light goes through the colour wheel, the mirror reflects the light and the image is then projected on the screen.
In buying a projector, you can't just go out and buy any type or any model that comes across your way.
For optimum effect or for effectiveness of use, there are certain markers that you have to look out for in a projector before you commit yourself to buying it, especially if you're looking to buy a projector for home theater.
Key Consideration when Buying a Projector
These important markers or features include;
1. Brightness:
This is measured in ANSI lumens. The higher the lumens, the brighter the projector will be. The brightness level for home theater projector is between the ranges of 1000 to 2500 ANSI lumens.
The environment of use plays an important role in how bright a projector should be. The home theater projectors are not designed for well-lit rooms like the business projector.
They are rather designed for dark rooms with just very little or no light at all.
- Advertisement -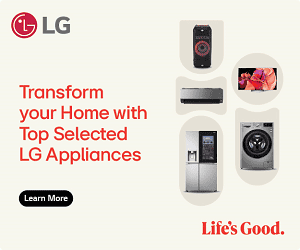 Brightness is necessarily an important feature to consider when buying a projector for home theater, as long as the colour contrast is good enough.
2. Image Quality:
There are two main markers to consider on this front before making a purchase, they are the native resolution and the contrast ration.
Native resolution is the total number of pixels that projector projects. Different projector have their own resolution but they can still accept signals greater than or lesser than their native resolution.
Higher resolutions are very important for home theater projectors because the viewers will be sitting closer to the screen. The higher the resolution, the better the view.
In this case, they convert it to display and be projected in their native resolution. On the other hand, the contrast ratio is the difference between the brightest part and the darkest part.
This is also a very important feature for home theater projector as they often require a high contrast ratio because they are mainly used in dark rooms.
3. Connectivity:
This is important for all types of projector. No matter what type of projector you want to buy, you need a way to connect it to your computer, phone or any other compatible devices.
All projectors have different inputs and output to this effect, these includes, HDMI, DVI, VGA, composite, 3.5mm and Wi-Fi.
You'll have to consider the device in which the projected is going to be connected to. In other to ensure they are compatible and can be easily connected together.
4. Portability:
There are different range of sizes of projector and this is a very important feature because it allows you to be able to move around or travel with your projector if the need arises.
It also makes the installation and the setup of the projector very easy. It gives room for you to try different distances and screen sizes and different rooms for you to choose your preference.
The fall side to this is that small sized projector aren't always good in terms of quality and brightness.
Differences between Home Theater Projectors and Gaming Models
These are actually two types of projector used at home; the home theater projector and the home video projector.
Home theater projector are used in dark rooms in the home to reproduce the same experience as in a commercial movie theater. They are therefore designed to give maximum contrast ratio with optimized picture quality for an enjoyable experience.
Home video projector on the other hand are used mainly in the sitting room by those who like the idea of a very big screen picture.
These are mainly used in a not so darkened room, so they are built to put out a lot of light so that the picture quality will be untampered, bright, clear and vibrant even in ambient light.
People often prefer this for gaming, sporting activities and as well movies.
These two projectors are made for the home but have different distinguishing features because of the different home viewing they are made for.
Home Theater Projectors
Sacrifices their brightness for contrast and black level.
Not portable as they are usually large.
Doesn't make noise with their fan.
Tend to be more expensive based on increased brightness level.
Are built to be used in dark rooms.
Home Video Projectors
Sacrifices contrast and black level for brightness.
Usually small and portable.
Tends to make noise with their fan.
Tends to be cheaper based on increased brightness levels.
Are not built for the dark and are mostly used in ambient light.
Conclusion
There are quite a number of things to consider before making a choice of projector for home theater. You have to look for the right resolution, brightness, contrast ratio, portability and also very importantly how to connect it to your device.
Many of the new projectors don't have connection options of composite, S-video or component video output. If you use a device with these source components, it will make sense to look out for projectors that have these options. So you don't just go out to but any projector, there are factors to consider.
Related Topics
Paschal Okafor
is
NaijaTechGuide Team Lead
. The article
How to Choose a Right Projector for Your Home Theater
was written by . The article was last modified:
November 15th, 2019