Internet speeds play an integral role in the efficiency of your business operations. However, every business has different internet speed requirements. Knowing the right internet speed for your business can save unnecessary costs for unused bandwidth speeds.
While it may sound difficult, determining your speed requirements is quite easy. Here's what you should consider when accessing your needs.
How Many People Use the Internet?
You need to consider how many people will be using the internet simultaneously. This is the major factor in figuring out how much speed you require at the point of maximum usage.
It is essential to understand your maximum internet usage as that is the best way to figure out the highest speed you would need to uphold a smooth flow of business operations regardless of how many people are using the internet.
Here's a simple guide to the internet speed needs of some of the activities that could be taking place at your office.
Activity
Mbps per User
Web Browsing
2.00
Data Sharing
4.00
Email and Instant Messaging
.08
Voice or Fax over Internet Protocol (VoIP)
.10
Large File Transfer
50.00
Video Conferencing
.50
Cloud Computing
.13
Web Hosting and e-commerce
500.00
Streaming Audio and Video
5.00
Allowance for Growth
Once you've determined your internet speed needs, you should also think about scaling up. Unless your business is stagnant, you're going to hire more employees in the future. This means you'll potentially need more bandwidth to sustain additional activities.
In fact, according to Nielsen's Law of Internet Bandwidth, internet usage normally grows by 50% each year.
Consider Your Internet Service Provider (ISP)
The Internet Service Provider you choose will also determine the kind of speeds you get. You want to work with a reputable and reliable ISP to ensure that the speed package you pay for is what you receive.
This is especially important if your company provides services online or relies heavily on Internet-based platforms. A good IT consultancy London Company should be able to recommend a reliable ISP.
It is worth noting, however, that most ISPs offer internet packages with a subtle caveat: "up to." This simply means that if you're paying for a 30-Mbps package, you may get that speed— sometimes. Most of the time, however, you'll get less.
Moreover, even if your ISP is delivering the speeds that you expect, the number of people using the internet at one time could result in a slow connection.
- Advertisement -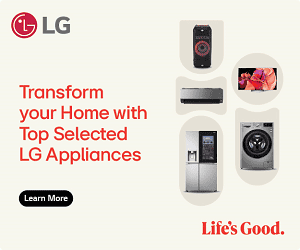 In Conclusion
Internet speeds are critical for everyday business tasks such as sending and receiving large files through email, video conferencing, VoIP telephony, and web hosting among other tasks.
It is important to determine the right internet speeds for your business as a result. You neither want to skimp on speed and undermine your business operations nor pay for more than you need.
It's advisable to work with an IT Consultancy firm to help you figure out how much bandwidth your business actually uses in order to choose the best internet speed package.
Related Topics
Paschal Okafor
is
NaijaTechGuide Team Lead
. The article
What's the Right Internet Speed for Your Business
was written by . The article was last modified:
November 9th, 2018