Keeping your child safe is one of your top priorities if you are a parent. Kids are exposed to a lot of risks on their devices and online so one crucial step in keeping them safe is to track and monitor what they are doing on their devices and online. In this article we discuss how to keep tabs on your child by using a phone tracking app to monitor their online activities.
Phone tracking or parental control apps are a controversial topic for a lot of parents. On one hand it enhances the security of your child and it helps you get the peace of mind that you need, since you know your child is safe and far from any harm.
But on the other hand you do end up limiting the freedom of your child, and that can have severe consequences in the long run.
You really have to identify and tackle the situation the best way you can and see what works for you.
Is it OK to Track your Child's Mobile Phone?
It all comes down to what you are tracking, at least most of the time. It might be OK to track the location of your child for example. This way you can figure out if something bad happens and you can react and save your child as fast as possible.
Knowing where they are will give you peace of mind. Some of these phone tracking apps also enable you set safe zones like school, library, mall, etc. You will receive an alert when they enter of leave these safe zones.
A phone tracking app can also be okay in controlling screen time. This can reduce the chances of your kid being addicted to their devices or to app like social media or games.
You can also limit the number of hours they can spend on their phone or disable the phone at certain time like for home work, during deals, and bedtime. You can also block access to harmful websites and apps on the phone.
On the other hand, tracking messaging, phone calls and other stuff like that might not be okay in some circumstances. It doesn't offer freedom to your child, and it could also make you seem over-controlling. Which is definitely something that you want to avoid as much as possible.
However, there are circumstances where installing a phone tracking app to monitor your child's messages, phone calls, and their other activities on their phone can be required.
For example, are they acting all suspicious? Are you noticing some changes in their behavior and tried to ask but they are not opening up to you?
- Advertisement -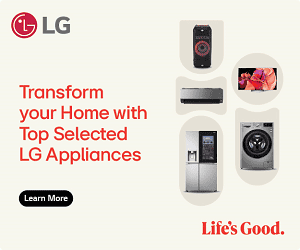 Monitoring their activities on their phone can shine some light to the problem. It could be cyberbullying or they have joined a bad gang.
Spy software for mobile phones can be a great option if you want to track your child's location and activity. It might be a good idea to let your child know about this beforehand. A good sense of transparency can do wonders, and that's the most important aspect that you need to take into consideration.
Should you Buy Phone Tracking Apps or use Free Tools for that?
Nothing is free in this life, so when you encounter free tracking software you have to think about the way they get paid. Normally it's ads, but some companies actually sell company data. So you really have to avoid this type of issue as much as possible. We believe that opting for paid solutions is better here.
Paid phone tracking apps are safer and easier to use and at the same time you get to step away from annoying ads. And maybe the best part is that you also have additional tracking features that you can't find in free apps.
Here are some of the best phone tracking apps to consider:
KidsGuard Pro
KidsGuard Pro is available for Both Android and iOS. It is very convenient to use as you do not need to root or jailbreak the device. Just pick the specific app for your device Android Here and iOS Here and you could be monitoring your kids activities and tracking their location in no time.
mSpy
Available for Android and iOS, mSpy is a phone tracking app that enables you monitor the activities of your child on the phone. You can see their text messages even the deleted text. You can also see who they chatting and calling on their phone and the chats themselves. The app also enables see the photos they are sharing online.
Kaspersky Safe Kids
Kaspersky Safe Kids is not just a phone tracker, but a versatile parental control app that will not only track your child's activities on their android or iOS devices, but also on Windows and MacOS devices.
Qustodio
Qustodio comes with a very user friendly interface along with a dashboard that helps you learn about all the recent mobile activities of your child and keep a track of their other connected device as well. Like the Kaspersky Safe Kids, the Qustodio is more than just a phone tracking as you can also track your kids activities in their Windows and Mac devices, even Chromebooks.
EyeZy
EyeZy is a good phone tracking app for protecting your child both online and offline. Like all the apps listed here it can be used as a parental control app for monitoring your kid's online activities as well as track their location offline.
FamiSafe
FamiSafe is a phone tracking app that enables you track all activities on your child's smartphone including their location. In fact, once installed on a phone you can get realtime location updates every few minutes. You can also create safe zones and geofences.
You just have to figure out what you need and then adapt or adjust everything based on your requirements. It might actually be worth it in the end, so try to consider that as much as possible for the best outcome.
You shouldn't track your child's location until you absolutely have to. It makes sense if you are very worried about your child, but it's at least a good idea to let him know that you are indeed tracking his every location.
As you can imagine, this is a very controversial topic, but it does make sense for parents to at least know where their child is. Just make sure that you don't become over-protective. You might believe that this will help improve the relationship you have with your child. But it might actually ruin it!
Now, you know how to keep tabs on your child with a phone tracking app. We also looked at when it is best to use this tracking apps as well as shared some of the best solutions in the market.
Related Topics
Paschal Okafor
is
NaijaTechGuide Team Lead
. The article
How to Keep Tabs on Your Child with a Phone Tracking App?
was written by . The article was last modified:
May 10th, 2022