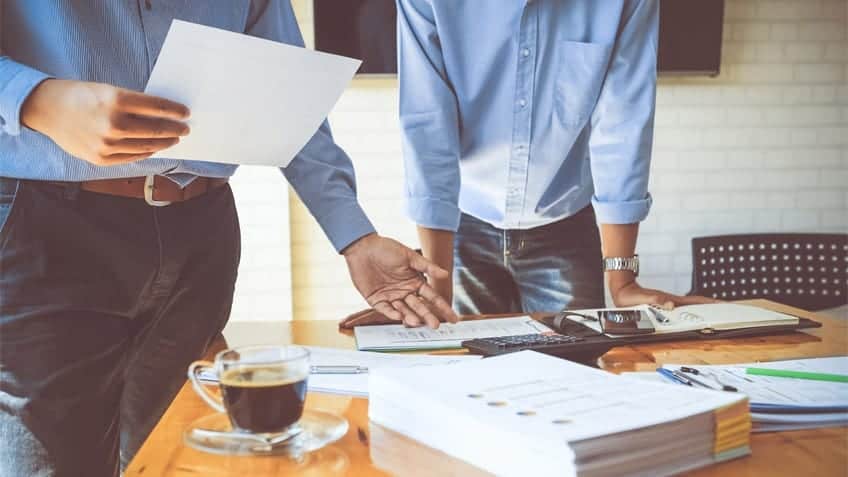 The growth of any company or manufacturing unit is solely reliant on the quality management roles. Therefore, it is important for us to know what exactly Quality Management is.
Quality management is the process of ensuring that the output products, which are ready for release in the market, maintain all manufacturing standards. It helps a company retain clients and stay ahead of the competition. Quality must be maintained and followed every step of the way.
It helps in providing products of high quality. If you can produce products, which meet international standards, then your chances of improving your business, stands high. Hence, experts in quality management with the right certification are appointed in these roles.
What are the Skills needed to lead a High-Quality Project?
A quality manager can lead a high-quality project. Quality managers usually work with manufacturing and production companies. These companies have to move at a rapid pace. Delays in sourcing materials and delivery time is crucial.
It can make a huge difference in the bottom line of a company. Hence, a strenuous job requires individuals having the right amount of experience as well as qualifications. Unless the products can clear the standards and protocols, they cannot be released to the market.
Why are Jobs in Quality Management growing?
You would be surprised to know that quality management roles are in great demand. This is because individuals with the right qualifications, certifications, and experience, are rare to find. Hence, these roles remain vacant. A production line remains stagnant without the right individuals and guidance.
It comes as no surprise that companies increasingly investing more on quality management programs.
Why is the Role of a Quality Manager Important?
The role of a quality manager is vital for any company that engages in production. For high-quality products to be delivered on time, the quality and quantity have to be overseen by a quality manager. He/she needs to understand the requirements of clients as well as the market conditions.
What are the Different Quality Management Certification Courses to Pursue?
To get a manager role position requires sufficient work experience and a certification from a reputed institute. These courses can be taken up through distance learning or in-house. It solely depends on the candidate. These certification courses are classified into two levels – foundational courses and advanced courses.
Some of the Foundational Courses are:
Lean Six Sigma Green Belt Certification: The certification program helps you learn various usages of tools and implementation of projects.
Lean Management: The course enables you to understand quality principles, which can help you generate growth or your manufacturing unit. Using the resources you have, you can get rid of unnecessary tasks hampering the production.
CTFL-Certified Tester Foundation Level: If you are interested in joining a testing role, then this certification course will aid you. Basics of support tools and software testing can be learned and understood.
Some of the Advanced Courses are:
Minitab®: The tool is widely used in several areas of work. As it is a statistical tool, its use is becoming common in several industries.
Lean Six Sigma Black Belt Certification: This is a master's program, which will immensely benefit you, as career prospects are good upon completion of the course. You learn skills, which are in great demand like analyzing, measuring, and implementing.
Lean Six Sigma in Healthcare: The course program is ideal for those who want to be associated with healthcare centers. Here you will learn and understand core concepts through case studies.
Lean Six Sigma Application in Information Technology: Those of you who are interested in joining the IT field will find this program useful. In this course, you learn the implementation of different concepts through examples of live projects and case studies.
Reasons to take up Quality Management Courses to enhance your Career
The main reason to enroll in a quality management course program is the scope it has — professionals who are certified in quality management stand to find roles in supply chain, process control, risk management, and others.
1. You can Learn as you Grow in your Career
The amount of knowledge one can gain from this kind of role is just amazing. Unlike other job roles, which get redundant over time, you get to keep learning new things regularly. It is a versatile role.
Some of the job roles like performing audits need trust and respect gained from the organizations. These roles are given only to high profile after careful assessment. Hence, work ethics have always to remain high and clean.
2. You get to travel often and understand the Operational Procedures in other Organizations
Unlike a salesperson, here you are required to travel and learn new things. The more you visit other organizations, see their operational methods, analyze and understand them, you do not stand to benefit for your manufacturing unit.
The travel may not be frequent, but similar to an educational tour occasionally. Sharing knowledge is the best way to grow from a professional and personal perspective.
Some roles like auditor require you to travel often. If you are not fond of traveling often, then a quality manager role can suit you.
3. You Stand to get a good Package
Now, unlike other job roles where growth is slow, a career in quality management can see you soaring over your peers at a rapid pace. As a graduate with a degree and certification course, you stand to earn close to £40,000 annually.
When you have more than ten years of experience in the field, then you stand to earn around £40,000 – £60,000 per annum. It can be extremely frustrating at times when your experience and skills are not put to the test or valued.
However, that is not the case in this field. With the right kind of skills, experience, and certification programs, your chances of growth professionally are very high.
From the above, it is obvious that having a quality management certification program in your hand gives you a boost in your career. Quality management plays a significant role in manufacturing units as well as companies.
To be able to enhance the performance of production, quality management course programs teach you how to learn, perform better, and more importantly execute at the right time.
If you do not have proper training, then please register for a course program from a reputed training center at the earliest.
Read More:
Paschal Okafor
is
NaijaTechGuide Team Lead
. The article
Top Reasons Why You Should Earn Quality Management Certifications
was written by . The article was last modified:
February 16th, 2020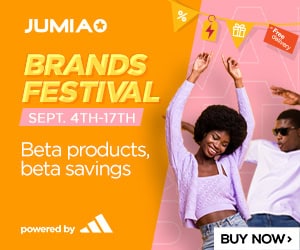 NaijaTechGuide may receive financial compensation for products/services purchased through affiliate links on this site. See
full Affiliate Disclosure Here