Being a freelancer is amazing in many ways. You build your own schedule and can work from any place on Earth, where Wi-Fi is available. At the same time, there are some challenges connected with freelancing.
Most self-employed workers will agree that there is no bigger issue than finding customers and promoting yourself. If you are a beginner, then we are pretty sure that you don't really know how to get clients and make your name stand out from the crowd.
This task is connected with certain difficulties and you need a plan to get started. Let's discuss some strategies to help you on your way.
Your Potential Target Market & your Goals
First and foremost, you need to make a research and define your audience. Who are those people and what do they expect from you?
It is much easier to build a CV and promote yourself when you know what type of customers will cooperate with your and what exactly you want to do. Yes, there are two crucial aspects here: your interest and the clients you would like to work with.
As for your goals, you need to be strict here. It's okay to have ambitions and high aspirations, but make sure that you break a large plan into smaller steps. When you break a large task into manageable pieces, everything seems to be achievable (and it is). Just don't forget that organization is everything and set the deadlines for yourself.
How to get hired? Your first customer
In the perfect scenario, clients find you, of course. However, this is not something that happens on the starting point, so you will have to do some work before your name starts to work for your benefit.
- Advertisement -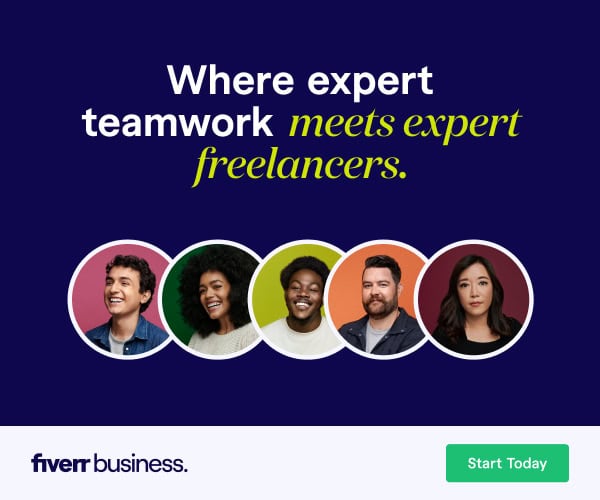 Remember, the first thing you should do is providing your potential clients with examples of your work to let them know your level and sphere of activity. Whether you are a professional writer, designer, or programmer, you need to have a public CV with samples or even a whole website where your best masterpieces are presented.
Of course, having a website is much better, because you can work on customer conversion a little and the process will move faster. Of course, there are also freelance marketplaces like Fiverr can also help. Also, don't be shy to tell everyone about your services.
Let your friends, past colleagues, and family know that you are looking for a freelance job. The more people know about you and your offers, the faster you will find customers. Word of mouth is extremely efficient.
Next, you should browse the web carefully and find some firms and companies in need of a person like you. If there are any projects or websites produced by a particular company on the web, find them and see if you can bring any value.
- Advertisement -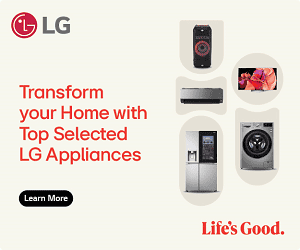 Maybe you can create a better website, draw a more creative logo or compose a catchier text? Use this as an advantage when introducing yourself to the boss or an HR. Make sure to read everything about their business and requirements before you contact them.
When writing emails to a number of customers, make sure that you never make a mass mail-out. Of course, you can have the similar base, but you should write every message personally.
Call every potential client by his/her name and briefly introduce yourself. Then write that you are interested in cooperation and explain how exactly you can help.
Marketing ideas for your Freelance Activity
Self-marketing can be challenging on any stage of your freelance career. Whether you are a beginner or already have years of experience behind your back, driving more traffic to your site and getting new customers is never easy.
If you know how to appeal to your audience and show that you have exactly what they are looking for, then you have already won half the battle. Let's discuss some general marketing strategies for freelancers.
Networking
You need to make connections to get into the game. One of the most efficient ways to do so is attending specific events where you can meet people of your profession and clients. If you want to try finding a customer in person, make sure that you have a business card.
The other option is to do some work for a social or charity event. This way, you will have a good sample for your portfolio, get involved in the community, and gain some positive reputation.
Word of Mouth
As we have already mentioned, word of mouth works. It's great when somebody, be it your friend, relative or a former co-worker, recommends you as an expert personally. Make sure that everyone knows what are you doing and chances are that they will help you make some connections.
Cold-email
Cold-emailing is something that can help you find clients from all over the world. Find potential customers, find out how can you make their business better, and contact them. Introduce yourself and highlight the point – tell them why are you writing this letter and how can you assist. Attach your portfolio or add a link to your personal site.
Referrals
It's great when someone recommends you as a professional to his or her friends/colleagues. Freelancers cannot live without referrals and you really need to get some. Good news: it's not that complicated. When you perform a really good job, your customers will discuss you with others and will share your contacts.
Also, you can always ask for a feedback. When the project is done, you should ask your customers if they had a positive experience when working with you. Don't forget to ask for some improvement advice, if they have any. There are special feedback forms you can attach to your emails, so customers will find it convenient to write a couple of words for you.
And the last one – don't be shy to ask. Tell your clients that you would appreciate it if they could share your contacts with other people who might be in need of your services. Either they have such people or not, they will remember your name.
Be present everywhere
You should be visible, so create accounts on all social networks you know, produce and publish content online, and be everywhere to make your name out. This will bring more potential customers to your website.
Also, you need to spend some time to optimize your website for Google. Even if you are not very good at SEO, just make sure that you know the basic requirements. First, publish original and high-quality texts with related keywords. Second, try to get some back-links by publishing guest-posts. Third, make your website user-friendly and easy to read.
Keep working
You cannot stop improving yourself and your marketing strategies. This is not something that you have done once and then you can have a rest on your sofa.
Remember, you have to work on your strategies all the time, making them better to attract new clients (and better ones). Also, don't forget that self-marketing is not a matter of a day – you will have to wait for a while until it works. Be patient and motivated!
Finding customers can be daunting, but when you have a plan to follow, this task becomes achievable. Don't be shy to contact customers to offer your services and make sure that you have a really amazing portfolio to show. We hope that this guide will help you get amazing customers with no hustle. Happy freelancing!
About the author:
Jennifer Pauli graduated from Corvinus School of Management and finished the faculty of Journalism at the Corvinus University of Budapest. Currently, she is an editor, business writer, and copywriter, working with well-known companies, blogs, and personalities. Follow her on Twitter, G+ and read the personal blog
Related Topics
Paschal Okafor
is
NaijaTechGuide Team Lead
. The article
How to Find Customers and Market Yourself? Top Tips for Freelancers
was written by . The article was last modified:
April 24th, 2021