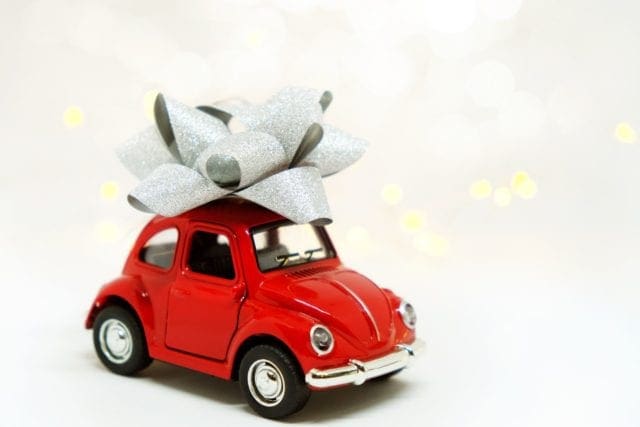 Do you dream to offer your loved one a car for her birthday? Then you should know that it's not as easy as it would be to find one for you. We have all seen TV ads showing a beautiful vehicle topped with a red bow on the top being presented as a gift to someone. But can you pull off this kind of surprise?
Can you purchase the vehicle and get the insurance and title without your partner finding out what you are planning? The answer is yes, you can do it if you have some help.
Here are some guidelines that will help you pick the perfect gift for her.
---
Exclusive Doogee N20 Offer for just $94.27
Best Deals on the Doogee N20, Learn More
4GB RAM, 4350 mAh Battery. Offer Ends Soon. Hurry
---
Do you know what car she wants?
Even if it may sound strange to offer you this piece of advice, you should make sure that you are purchasing the right car. It's the first and most important step.
It's no room for error here because it can break the entire surprise and you can end up creating a fiasco. If she will not like the vehicle, you cannot return it.
So you should try to find out what model of the car she would like to drive, months ahead of her birthday. By asking her what car she would like to drive 6 months before her birthday, you don't break the surprise.
You should try to find out what features, color, model and even brand she would want in a car. Vehicle commercials are common, so when you see one you should find out if she would like something similar.
You can take her for a test drive to see if she finds thrilling the experience to drive a certain vehicle. It may sound hard to pull off, but if you do it a few months ahead, she will not suspect that you are planning to buy a car for her birthday.
You can try positioning it as an activity that allows you to spend time together in a unique way.
Funds and Titling
You may want to have the vehicle put on her name, but sometimes you cannot do it because the law prevents it. You should check the regulations your state has for titling a car.
Depending on the area where you want to register it, you may or may not buy a vehicle in someone else's name. If you want to surprise her, asking her to sign the paperwork will not help you. Therefore,the best solution would be to have the title on your name.
Funding is a determining factor so you have to find a solution and establish your budget before looking for options because you have to ensure that you afford to purchase it. It's important to ask the dealer what financing solutions they accept.
It's crucial to inform the dealer that you are planning to offer the car as a gift without your partner finding out about it. They have experience in making the ownership transition an easy process. Most of the times you don't even have to travel multiple times to the dealership because they stay in touch with their clients via phone or email.
Depending on the dealership, you can offer your spouse the gift and then you can go together at the dealership and put her name on the title.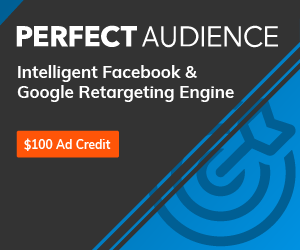 As long as you have a sound credit, the dealer will have no objections in allowing you to sign the paperwork later. So you can pack the car in birthday ribbons, surprise her on her birthday, and then you can complete the transaction.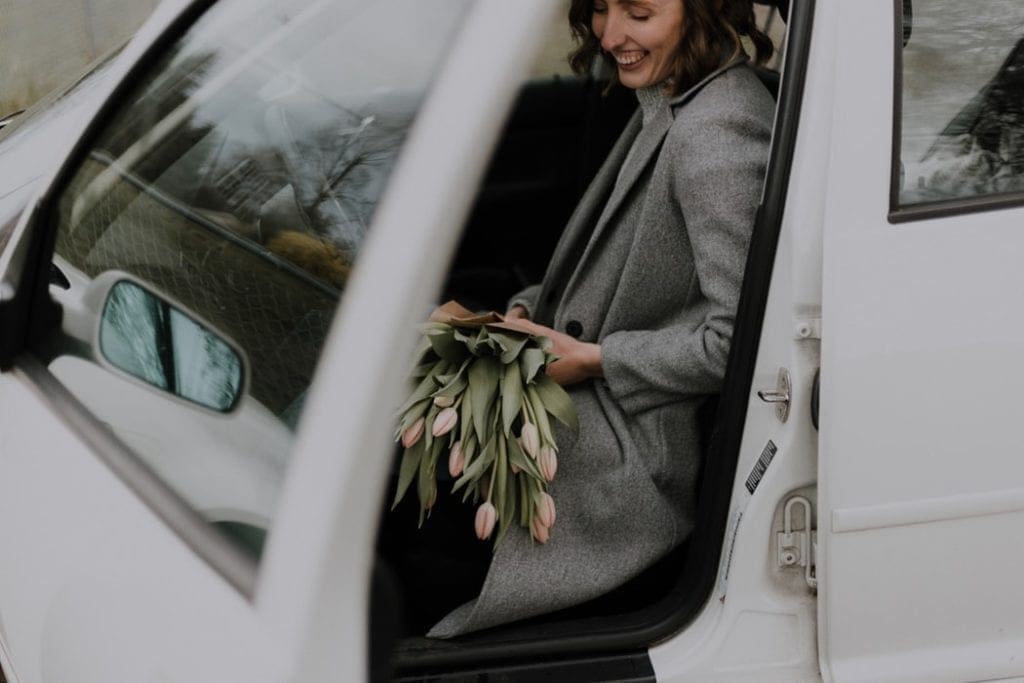 Do not offer the dealer your home phone number
To keep the gift secret, you should not offer the dealer your home number. The same you should do with your personal one if you share your messages between your smartphones.
When the dealer has to deliver the vehicle to your house, they will call you ahead to confirm when the car should be delivered, and the last thing you want is your spouse to answer the call. The best solution is to get a temporary phone number to set things.
Start Shopping Months ahead
If you want to buy a certain model, you should not wait until the last moment to start browsing through offers. It's important for the car to come in the exact options your partner prefers.
However, this may take time because you have to find the model, color, features, and trim level she wants. If her birthday is around winter holidays, you should start at least 3 months ahead because it's one of the busiest periods of the year.
Buying the last minute not only will make harder for you to find the exact model she wants, but it may also cost you more.
Add the Car to your Coverage
When owning a car you already collaborate with an insurance provider so you should contact them and check what options are available for getting insurance for the gift car. It's essential to inform the insurance provider that it's a gift, and they must keep the secret while they add it to your coverage.
When married it would be more complicated to add it to your coverage without your spouse finding out. However, if you are not you will have no issues to get insurance without her finding out. It's not advisable to get temporary coverage because they tend to be more expensive than permanent ones.
Make sure to get multiple coverage quotes for that particular car before purchasing it because some models come with expensive policies. Sometimes people are surprised to find out that the car they want to offer as a gift has a huge insurance policy, and it would ruin the joy of owning it if they would purchase it.
Once you establish all the details of purchasing the gift, you should not forget to purchase a giant ribbon to make a bow on the top of the car.
Related Topics
Paschal Okafor
is
NaijaTechGuide Team Lead
. The article
How to Buy Her a Car as a Gift for Her Birthday
was written by . The article was last modified:
April 3rd, 2020
NaijaTechGuide may receive financial compensation for products/services purchased through affiliate links on this site. See full Affiliate Disclosure
Here