There are many different brands and styles of headphones available in the market which are very difficult to pair with.
Nowadays, there is a common trend in the market in which celebrities endorse wireless headphones. But just because they are clicking some pictures with them and saying a catchy tagline, does not make using wireless headphones easy. It is a very complex process and a lot of consideration is required.
If you are struggling with the famous Headphone Battle: Sony WH-1000XM3 vs Bose QuiteComfort35 II, this is the article you must give a read.
While buying your first pair of wireless headphones you might be super confused about the jargons being used. So, here is a list of the words or languages which will make it easy for you to choose your favourite piece.
In-Ear: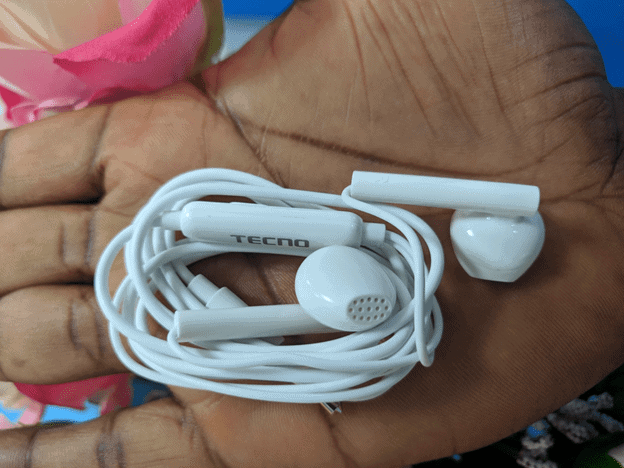 In-ear, a.k.a canal headphones fit directly in the ear canal. They primarily have two technical benefits. Since they are very close to the ear-drum, they are capable of delivering excellent sound and they fill in the rear entrance. In that light, they are very effective for noise cancellation.
In-ear headphones have multiple style options and you can find one that fits perfectly with your ears. This is important since a wrong-sized tip affects the sound quality to a great extent and run the risk of falling out.
Canal headphones are super portable and are the ideal options for gym-goers. However, since they are small in size they don't have an all-round performance with larger sets.
On-Ear Headphones: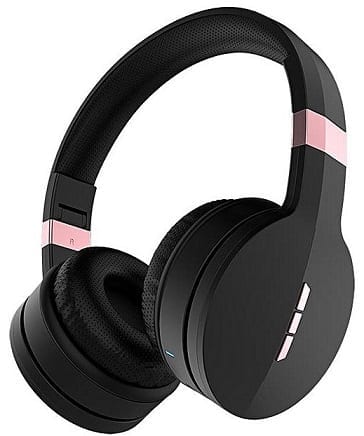 On-ear headphone pieces are super aural headphones which rest on top of the ear. Like most in-ear headphones, they direct the audio to the ear canal, however, they do not seal the external noise. Additionally, they leak out the noise to those who sit nearby as well.
On-ear headphones are very comfortable like earbuds. They also trap the heat in the ears than most over-ear headphones. One of the cons of this type of headphone is that they create clamping and can be uncomfortable for users who want to wear them for too long.
On-ear headphones are a good compromise solution. They offer excellent sound quality and are portable.
Over-Ear Headphones: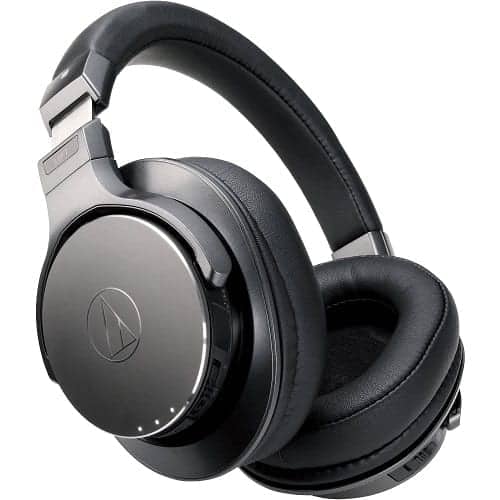 Also known as circumaural headphones, over-ear headphones are large in size so they can make room for larger drivers. They have better volume and can perform better as well. The driver of the headphone is positioned far away from the ear and they are successful in producing a more spacious sound akin to those provided by speakers.
Since they cover the ears, they provide great noise cancellation however, they are not very portable combined with the other headphones.
Though most people may opine, it makes no sense to say that these headphones are automatically better in style. However, these types of headphones are still the number one choice of audiophiles.
Open and Closed Backs:
Most of the over-ear headphones are described as "open back" or "closed back". Literally, this means whether the back of the headphone is open or closed.
The closed-back variants provide better noise cancellation facilities and also have a more forceful sound compared to ones we get from in-ear headphones. Open-back headphones have more chances of sound leakage and make way for more ambient noise. However, most audiophiles feel that they provide a more "natural" sound.
Drivers:
The driver is the most crucial element of headphones. It turns electrical signals into sound pressure. That means, that it basically creates the sounds heard.
There are multiple types of drivers available in the market. However, all of these consists of magnets, voice coils, and diaphragm. The various components in the headphone make the diaphragm vibrate which basically creates the sound and generates sound waves which are interpreted by our ears as sounds.
There is a general rule (it may not apply always) larger the driver, better the sound. This applies especially to bass performance. On over-ear headphones, a 40 mm driver is a better bet.
Sound Pressure Level and Sensitivity:
Sensitivity and Sound Pressure Level are related terms and both of these can be used on headphone specs. They basically determine how loud the headphones will be.
The sensitivity level determines the efficiency level at which the electrical signals will be turned into acoustic signals. The sensitivity level of the SPL is often displayed in decibels per milliwatt.
Most of the headphones used today are in the range of 85-120 dB SPL/mW.
With all this information handy, it will no be very difficult for you the understand the so-called jargons used very frequently. In that light, you will not be very highly confused when you go out to purchase your wireless headphone.
Related Topics
Paschal Okafor
is
NaijaTechGuide Team Lead
. The article
Understanding Headphone Jargon, Language, and Lingo
was written by . The article was last modified:
March 12th, 2021