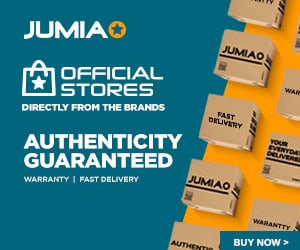 With a wide range of headphone styles from hundreds of brands, it can be overwhelming to select the right pair of headphones for you. We are tethered with our headphones at least some part of every day. This headphone buying guide will help you choose the perfect headphone.
Headphones are turned into an extension of ourselves. We watch videos on smartphone or tablet, listen to music while working out or we crave for an immense sound experience that pumps our adrenaline while gaming. Most people debate on the styles like in-ear, around-ear, on-ear, wireless, wired etc.
We would love to opt for cool features like noise-cancellation. It all boils down to your requirements. It's definitely a daunting task to pick the right headphone set which suits your requirements.
Our main goal with this headphone buying guide is to help you understand the varieties and features of headphones and pick the perfect pair of headphones which matches your personal requirements and style.
By the end of this article, you'll no longer feel that it is a needle-in-haystack scenario to choose a headphones set. If you have already decided to pick a good headphone then visit premium source of headphones/guides on SoundinOut.com.
Types of Headphones
Firstly, it is important to understand the major types of headphones and that may clarify your buying options. How do you intend to use the headphones?
Is it for gaming or music or home theatre? Your intention is going to narrow down the products. We'll cover almost all the mainstream headphone styles in this headphone buying guide. Here are some basic archetypes in the market today.
In-ear Headphones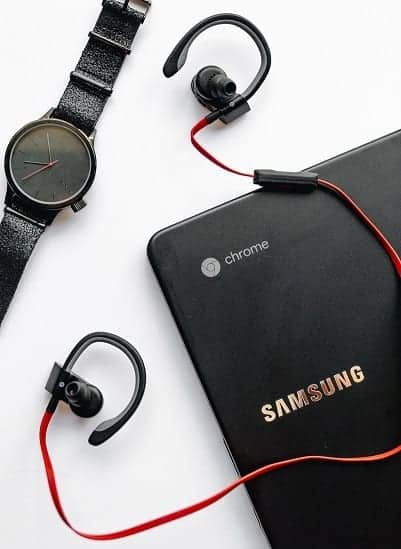 In-ear headphones are also called the canal phones as they fit right into your ear and seal the outside the ear canal. You'll get these type of headphones with your MP3 players, phones etc.
As they seal the ear canal, they provide a great passive noise cancellation. The comfort depends on the ear tips you use and for most of the in-ear headphones, ear tips are removable and so replaceable.
The biggest advantages of in-ear headphones are they are small and easily portable. Let us see some of the pros and cons of in-ear headphones.
Pros
They are lightweight, pocket-sized, and an
They provide excellent noise isolation because of their design.
The track navigation control remote is built on to the wire and it's easy to change the soundtrack or attend the call.
You can get decent pair in-ear headphones at a very low price.
Cons
They may be able to produce the sound quality as pleasing as the larger headphones.
They can be uncomfortable for some people as they tend to fall out because of the wrong-fit ear tips.
Tangled wires can be a problem.
On-ear Headphones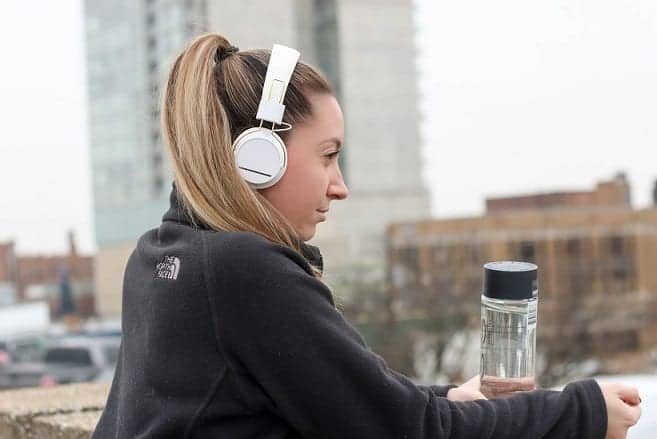 On-ear headphones are also known as closed-back headphones or Supra-aural headphones. They don't fit into your ear canal like the in-ear headphones.
They are larger than the former and they sit right on top of your outer ears. The drivers are positioned on your ears and the band goes behind your head.
A good pair of on-ear headphones provides good sound quality and decent noise cancellation. Here are the pros and cons of on-ear headphones.
Pros
Though they are larger than in-ear headphones, they are fairly portable. Some models fold easily and it's easy to carry them around.
They provide excellent sound quality.
They are not overheating to your ears when compared to over-ear headphones.
Cons
They are not as effective as in-ear headphones when it comes to noise cancellation.
You cannot stash them in your pocket but it is easy to put them in a backpack though.
They'll not deliver the punchy bass like the over-ear headphones.
They leak the audio to your neighbors.
Over-ear Headphones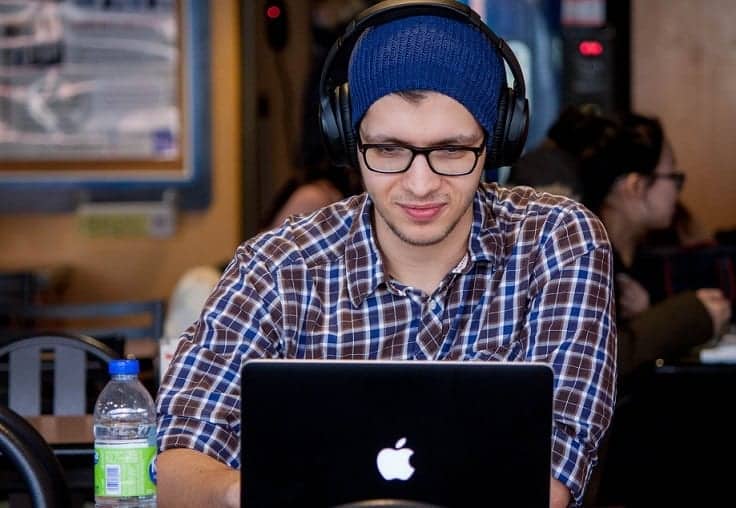 Over-ear headphones are technically known as circumaural headphones or full-sized headphones. They are the largest among the three archetypes of headphones.
They come with ear-cups which encloses your ears fully. Because of their large size, they are not generally considered portable. They come with big drivers and so you'll get the spacious sound experience.
Sound engineers use these headphones as they are the best-sounding. Here are the pros and cons of over-ear headphones.
Pros
They deliver the best sound experience as the ear-cups create the larger sound stage.
The detail and dynamics of audio are excellent.
They are super comfortable as the ear-cups are covered with materials like leatherette, memory foam or velour.
Surround-sound blocks the outside noise effectively.
Bass enthusiasts will love them.
Cons
They are not portable. It's cumbersome to carry them.
Expect some heat on the ears.
You need a carry case to safeguard them during the travel.
They are expensive!
They may not be comfortable for a long time used if the headband interferes with glasses, earrings or your hairstyle.
Wireless Headphones
The wireless headphone is a growing trend and new consumer headphone sets offer a stable wireless connection. They are comfortable as they will now have the cables. Of course, both the earpieces will be connected together by a wire.
They come in different styles from in-ear to over-ear. Though they'll allow you to move more freely and avoid wire tangling issues, they have few drawbacks.
Most of the wireless headphones use Bluetooth technology to establish the connection without the wires. We need to charge them and the battery life varies across the models. Let's explore the types of wireless headphones.
Earbuds
These are the in-ear headphones without the cables. They just sit inside your ear. Apple is the first company to introduce them in the consumer market aggressively. They are now included in the latest smartphones and MP3 players.
Pros
They are comfortable. You'll not have wire tangling issues.
They are cheap!
Cons
Cheaper earbuds may not be able to grasp the stable Bluetooth connection.
Passive noise isolation is not good.
Sound quality is average.
Standard Wireless Headphones
They are the popular format among the wireless headphone category. They are available in both over-ear and on-ear styles.
They tend to leak out the sound because of the file compression process involved due to the Bluetooth connection. Manufacturers release aptX Bluetooth codecs in order to fix the audio degradation.
Pros
You can listen to the audio from 30 feet away from your device.
No cables.
Cons
You need to put them to charge frequently. The audio stops when your battery is out of charge.
Music surrounding is less dynamic because of the compressed audio files.
True Wireless Headphones
True wireless headphones are also known as fully wireless headphones. You would have guessed it right. They will have no cable in between the two earphones.
You'll just have the two earphones with zero wiring. At the moment, most of the true wireless headphones are available in in-ear format.
They come with a little charging dock. Let's see the pros and cons of true wireless headphones.
Pros
They come with zero wiring. No cables whatsoever.
Cons
Their battery life is short. It's even shorter than the standard wireless headphones.
They are expensive than the standard wireless headphones.
You may lose one earbud as both of them are not connected.
Compare Prices
£7.59
in stock
3 new from £7.59
as of 26th May 2023 8:05 am
$10.00
$10.99
in stock
3 new from $9.99
2 used from $7.16
as of 26th May 2023 8:05 am
Wrapping up
In this headphone buying guide, we've covered all the popular headphone types that are available in the market today. You have to pick the type based on your requirements.
There are a number of models from different brands for each and every headphone type. All the models vary based on their features. For example, you may have to spend more bucks if you want a noise cancelling feature in true wireless headphones.
If you need something which serves the basic purpose, in-ear headphones are the good choice for you.
If you are someone who hates to compromise on the sound detail, over-ear headphones are the only choice. If you are the audiophile and you hate the cables, you have to pick true wireless earphones with great battery life.
The price of the headphone models varies depending on the brand value and the features. We hope our headphone buying guide helped you in picking the right pair of headphones for your requirements.
Related Topics
Paschal Okafor
is
NaijaTechGuide Team Lead
. The article
Headphone Buying Guide: How to Choose the Perfect Pair of Headphones?
was written by . The article was last modified:
July 30th, 2020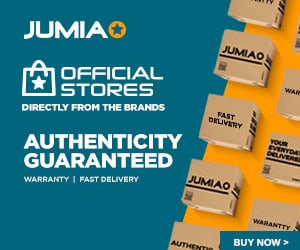 NaijaTechGuide may receive financial compensation for products/services purchased through affiliate links on this site. See
full Affiliate Disclosure Here