Breaking your Smartphone can be a real pain, but having a bad phone repair after paying lots of money is worse.
Before I tell you the extent to which fake phone parts have flooded the Nigerian market, let me share Mr. Austin, Mrs. Anu, and Mr. Dare's story with you.
Mr Austin
Mr. Austin is a bank manager who prides himself on the way he looks and the way he presents himself. He woke up one morning angry; he had just broken his Samsung S10 phone screen the previous night.
To him, his life and daily activities were on a standstill pending the time he gets the phone fixed. He took the phone to Computer Village and he was charged ₦95, 000. This was a small price to pay for his Smartphone.
After repairing the phone, he went home. He had only used the phone for two weeks when the phone went off.
Mrs. Anu
Mrs. Anu is a fast food business owner. She always takes pictures of any new food she cooks and posts it on Instagram. To her, creating awareness for her food venture is key to ensuring that she succeeds in the competitive fast-food market.
And there is no better way to create awareness for your business than posting stunning pictures on Instagram using her iPhone 8 camera.
One day, her phone battery began to malfunction. She noticed that the phone battery drains within 3 hours of usage. She tried to manage it but it was becoming frustrating.
Two weeks later, she decided to get her phone battery changed at computer village.
After 3 weeks 4 days of using the new battery, the phone went off. When she charged it, the new battery barely lasted 20min.
She began to cry. She had just spent ₦7, 000 in replacing her phone battery three weeks ago.
Mr. Dare
Mr. Dare is a carpenter who takes pictures with his smartphone and uploads it on Instagram. He had just gotten his phone screen broken while trying to carry a chair for a customer. He had to save for two weeks before he could get enough money to repair his phone.
- Advertisement -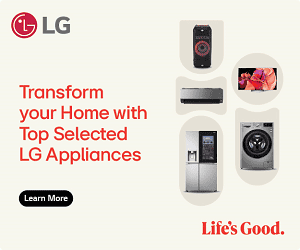 After repairing his phone in computer village, he went home. While using the phone home, he discovered that all his contacts, files, and pieces of information on the phone were gone. He began to scream on top of his voice.
What happened to all Customers?
Sadly, all three customers had fallen victim to bad phone repair.
Mr. Austin
For Mr. Austin, the screen was not replaced, it was baked. This means that they only tried to fix the crack on the screen instead of replacing the screen. This was the reason the screen went blank after 2 weeks.
Mr. Dare
For Mr. Dare, his phone was swapped.
I am sure you would be wondering how that happened. Let me explain what I mean.
Mr. Dare was using an Infinix Hot 8. An Infinix Hot 8 has three models; 1GB RAM 16GB ROM, 2GB RAM 32GB ROM, and 3GB RAM 32GB ROM. All three models had the same design and cannot be easily differentiated except by a phone expert.
While Mr. Dare went out to get something to eat, the engineer swapped his phone (3GB RAM, 32GB ROM) with a lesser one (1GB RAM, 16gb ROM).
Mrs. Anu
Mrs.Anu was given a fake phone battery.
You may also be interested in Nigeria Reverse phone Lookup.
Reasons why this Problem has Persisted
There are three major reasons why this problem has persisted
Low purchasing power

No laws and regulations are guiding these phone engineers

90% of these phone engineers don't have hands-on experience.
Low Purchasing Power
With a falling value in Naira, many people who desire to use expensive phones opt for using fairly used popularly known as "London used". Unfortunately, while there are London used gadgets all over, there are no used components.
You never hear anyone saying that he managed to get London used screen to replace his bad one. With this situation, the prices are unrelative to another. Imagine replacing an iPhone 7 screen at ₦60,000 when the phone was acquired at ₦70,000.
No Laws or Regulations are Guiding these Phone Engineers
In a country where laws and regulations are rarely implemented, it is easy for anyone to provide a bad service to a customer and get away with it.
Let us take the UK as an example, if you purchase a product, you have 21 days to return the product if it is not up to the standard you expected. If you also subscribe to a service, you have the right to ask for a full refund if the service was not provided in accordance with what was promised.
But in a country like Nigeria, when you are rendered a bad service, you dare not go back to the person and ask for a refund. This is because you could get beaten in the process.
(Keep reading because what I am about to share with you would change your life forever.)
90% of these phone engineers don't have hands-on experience
If you go to a place like computer village, you see several roadside fixers calling for your attention. "Fine girl, You won do your phone? we go do am sharp sharp for you".
When you hear this, you tend to give them your attention and listen to their advice. But what you don't know is that many of these so-called technicians only have experience watching not doing. They never got proper training on how to repair a phone.
Similarly, they don't have most of the tools needed to do a good cell phone repair. To confirm this, go to computer village and look at the tools most phone engineers use in opening a smartphone for repair.
You would discover that they use blade and screwdriver instead of high tech equipment that would ensure that the phone is repaired properly.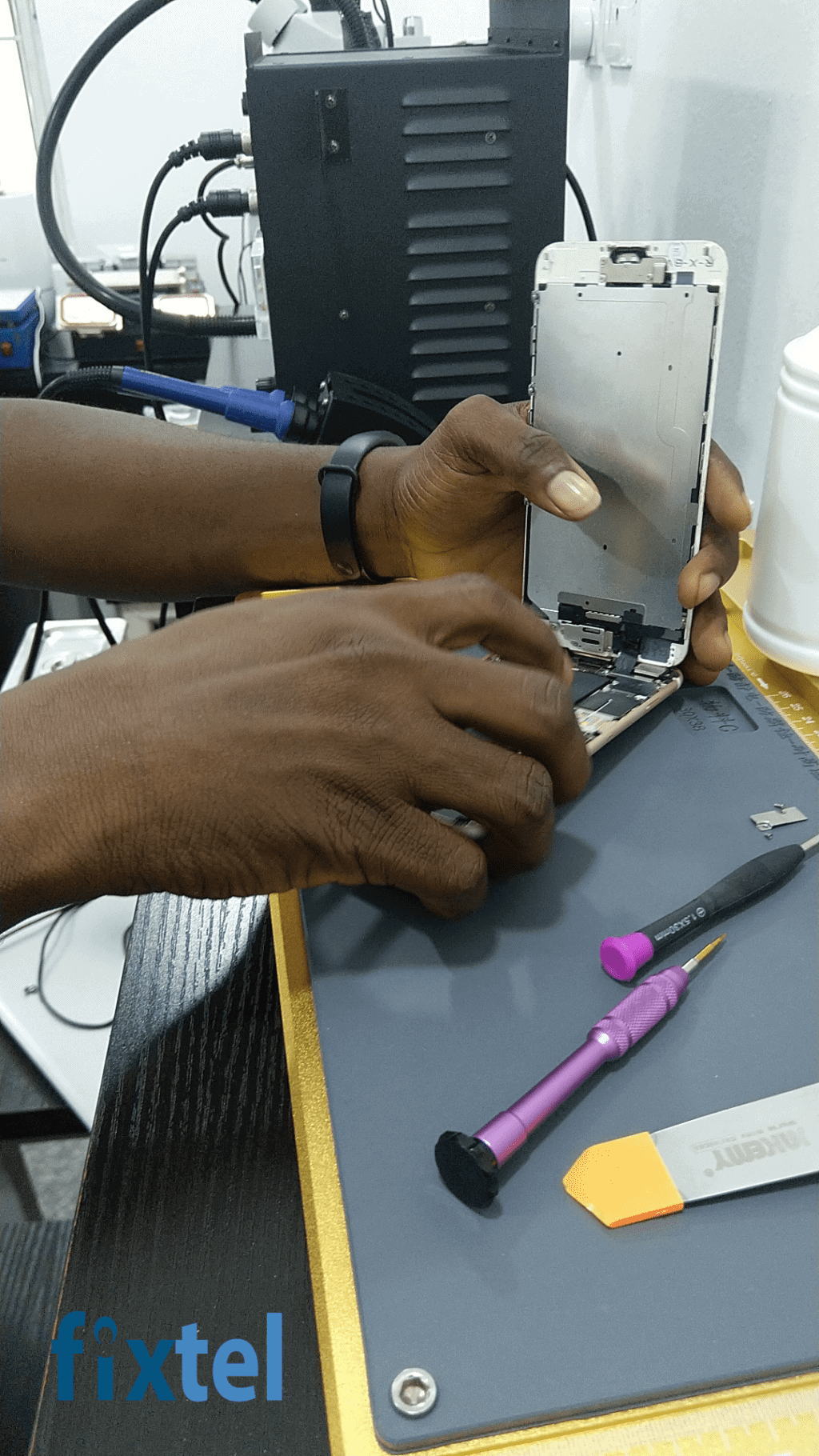 The disadvantage of using a blade and a screwdriver is that the blade can cut the flex of the smartphone and this would generate another problem in the future.
As a result, they open your phone to fix it and when they return it to you, something else is not working. For example, you get a battery replacement then you discover that your speakers are not working again two days later.
Read Also: Samsung Galaxy S21 Ultra 5G
How you can Avoid this Problem
Before I teach you how to avoid getting a fake spare part, let me finish the story I started at the beginning of this article. I am sure you are eager to know what happened.
Mr. Austin
Mr. Austin went back to the engineer that got his phone fixed. He complained to the engineer but the engineer denied the allegation. The engineer also threatened to beat him if he ever came back to his shop again.
When Mr. Austin got to work that day, he looked very worried and sad. He then began to stuff the internet searching for a good place to get his phone fixed. During the search, he came across a repair company called fixtel. He decided to give them a try.
Today, 3rd of February 2020, makes it 8 months that Mr. Austin got his phone fixed at Fixtel. He is still enjoying the phone like it's a brand new phone.
Mrs. Anu
According to Mrs. Anu, she changed her battery twice but it was still the same story. To her, it was better to save some money and get a new phone than for her to change her battery for the third time again.
But one faithful day, she was reading some reviews on Google about a Smartphone repair company called Fixtel. She decided to give them a try.
She stated that she has been using the same phone with the battery gotten at Fixtel for 16 months now.
Mr. Dare
Unlike Mr Austin and Mrs. Anu, Mr. Dare's story ended badly.
After discovering that his smartphone was swapped, he decided to confront the engineer. During a heated argument, he slapped the engineer.
Well, long story short, Mr. Dare landed in the hospital. During the fight, he broke his chin bone and he also broke his arm.
What made the whole story sad was that the current phone was also taken during the fight. This means that Mr. Dare lost everything but thank God he did not lose his life.
While discussing with Mr, Dare, he stated that if he had known, he would have just managed the swapped phone.
Where to get a Good Phone fix at less than the Cost of a Crappy Repair at Computer village
Now the big question remains "how do I get my smartphone fixed at a good price".
If you use smartphone, there is almost little you can do to prevent your devise from getting faulty. But when your phone ever gets faulty, don't bite yourself. Instead, take it to an expert that would ensure that your Smartphone is brand new again.
This is where Fixtel comes in.
At Fixtel, we help smartphone owners save time and money by giving them a quick and original phone repair that is needed for their devices.
Fixtel uses only original parts sourced directly from global OEM suppliers. This is to ensure that you are getting the best screen replacement at a cheap price.
To keep your mind at ease, we give 90 days' warranty repair. This means you can ask for a full refund within a space of three months if the faulty repaired part becomes faulty again.
Above all, we use the latest engineering equipment in the industry to do all repairs.
Also read: Tips For Choosing The Right On – Call Computer Repair
What happens when you Repair your Smartphone at Fixtel
At the beginning of the repair, our certified technician would do a full diagnosis on the phone. He plugs it into the state-of-the-art diagnostic system which checks your phone and gives a detailed report of what is wrong with your phone. This way, there is no guesswork, just pure engineering.
After getting a detailed report of what is wrong with your phone, they then repair it. After your mobile phone repair, our technicians personally check your device to make sure it's well fixed and works just like new again.
You can track the cell phone repair at repair.fixtel.com.ng from the comfort of your home, using the unique repair code given to you at the time of booking.
It is important to note that we give a free diagnosis to all customers and we also give ₦1000 cashback to all new customers upon repairing their phone.
We are giving free repair to the first 100 customers whose source of income was affected by the Covic-19 crisis. To enjoy this benefit, use the code crisis19 when you book your repair.
If you also book a repair using my code SAMOG145, you get a free diagnosis and you also get 40% off repair cost. Hurry, this offer is only available for the first 40 people and 12 people have already called in as of today. Make a booking today and enjoy peace of mind.
You can book a repair easily for your iPhone, Samsung, Nokia, and other mobile phone repair by calling us on 0807 202 6113. You can send us a whatsapp message or book on our website at www.fixtel.com.ng. Walk in store at No. 23 Ayinde Akinmade St, Lekki Phrase One.
Related Topics
Paschal Okafor
is
NaijaTechGuide Team Lead
. The article
Where To Get the Best Phone Repair in Lagos
was written by . The article was last modified:
June 17th, 2023