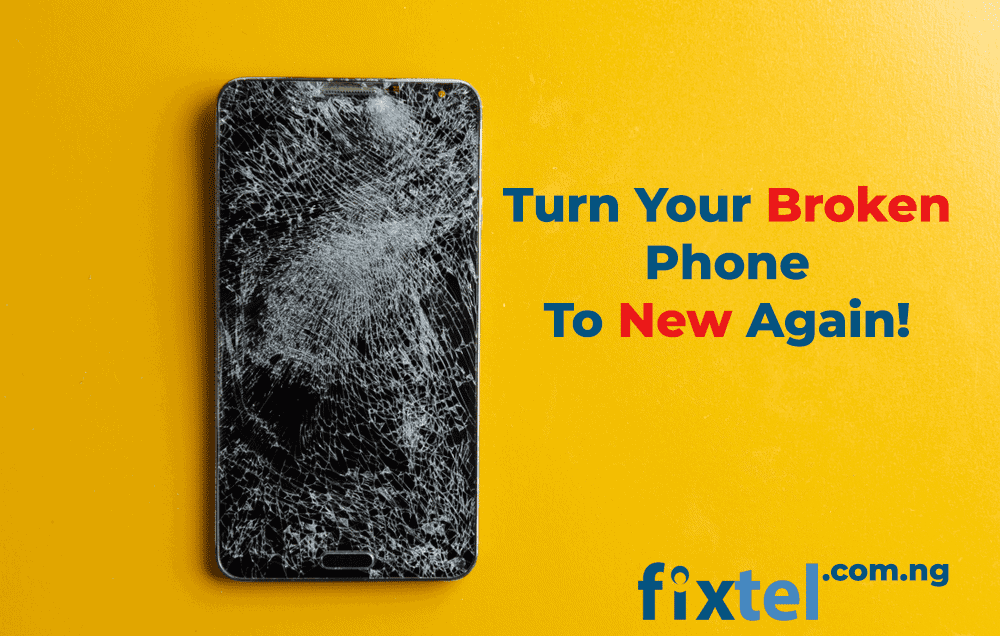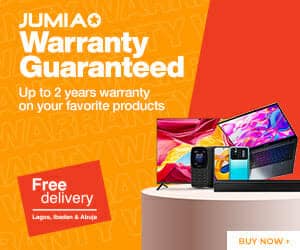 Fix Your Cracked iPhone Screen From ₦3000 In Lagos
You might have heard that quality cell phone repair in Lagos is expensive and difficult to get. The truth is, quality cell phone repair is very easy to get and sometimes all without leaving the comfort of your bed.
I'd love to share a new way you can save time, money and enjoy peace of mind getting an iphone repair or a Samsung Galaxy repair. This way you can protect yourself and your loved ones from the terrible fate of fake repairs.
Are You Tired of Fake iPhone Repairs?
Have you ever needed an iPhone repair or a Samsung Galaxy repair and didn't know where to go? Or you wasted more time and money trying to get a cell phone repair because something else got broken instead?
You're not the only one with this problem. A study done by Fixtel reps in Lagos found that 3 out of every 4 Nigerian has lost money due to bad mobile phone repairs.
If you go to computer village, Lagos, you will see several road side phone fixers calling for your attention with so much energy. "Bros come na make we fix ya phone!" they grab at you from every corner.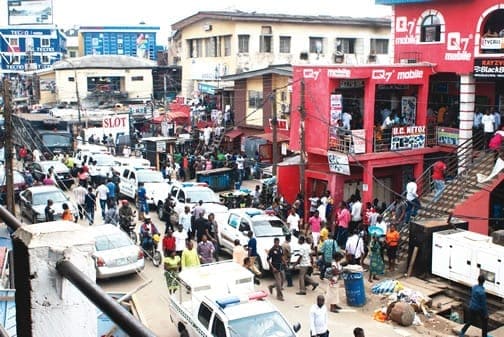 After they get your attention, they lead you to their little repair corners. Their shops are usually under dark shady looking staircases or umbrellas.
What most people don't know is that many of these so called technicians only have experience watching not doing. They never get proper training on how to even open a phone. Similarly, they don't have most of the tools needed to do a good cell phone repair.
As a result, they open your phone to fix it and when they return it to you, something else is not working. You get a battery replacement and next you learn your speakers are not working.
Or worse, they swap a part in your phone for a fake one. This causes you to spend more time and money fixing your iPhone or Samsung.
Keep reading if you don't want to go through this upsetting experience ever again. Because what i'm about to share with you will change your smartphone experience forever.
What if you could transform your broken phone to brand new for less than the cost of a crappy repair at computer village? What if you could get quick and affordable cracked screen repair from the comfort of your couch?
The Solution : How You Can Get Affordable Cell Phone Repair
At Fixtel, we help phone owners save time and money by giving them the quick and original cell phone repair they need for their devices. That way they always stay connected to their loved ones and the things they love to do.
We use only original parts sourced from global OEM suppliers. This is to ensure you are getting the best screen replacement at the best price.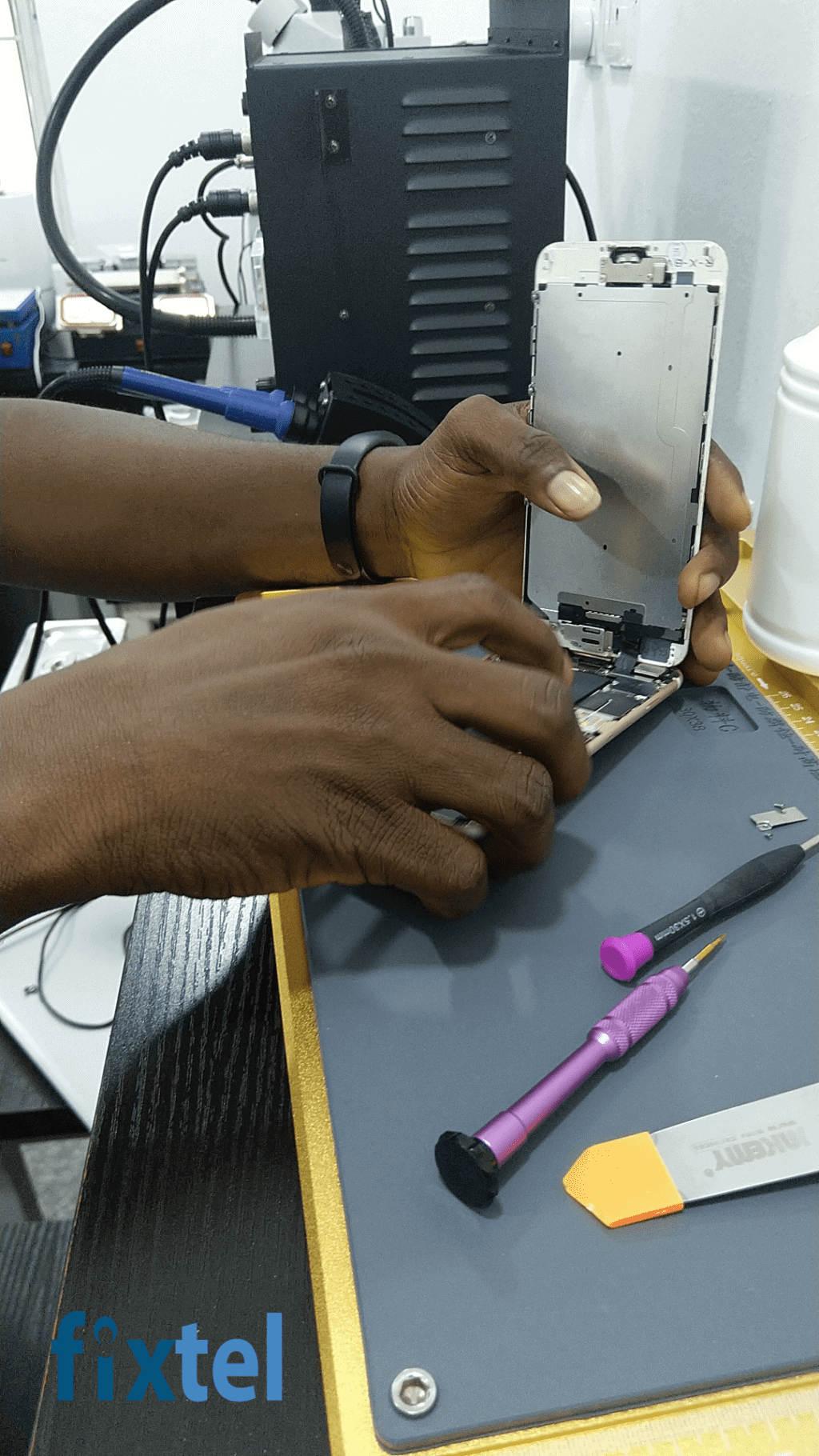 When you walk into our store, located at No. 23 Ayinde Akinmade St, a friendly rep will greet you warmly at the door.
After that you will be led in to watch your device fixed with speed and accuracy through a glass screen. And above all, we use only the latest engineering equipment in the industry for all repairs!
How Do You Know What The Right Fix Is?
Before beginning the repair, a certified technician takes your iPhone or Samsung and plugs it into a state-of-the-art diagnostic system.
This system checks your phone and gives a detailed report of what is wrong with your phone. This way there is no guess work, just pure engineering.
But it doesn't just stop at the cell phone repair, our technicians have over 10 years of experience in the industry. We are trained and certified by global leaders of the trade such as the Cell Phone Repair Academy USA and many others.
We attend global training's with top OEM brands such as Samsung and Apple, so we remain up to date on the latest mobile technology.
After your  mobile phone repair, our technicians personally check your device to make sure it's well fixed and works just like new again. You can track the cell phone repair at repair.fixtel.com.ng from the comfort of your home, using the unique repair code given to you at the time of booking.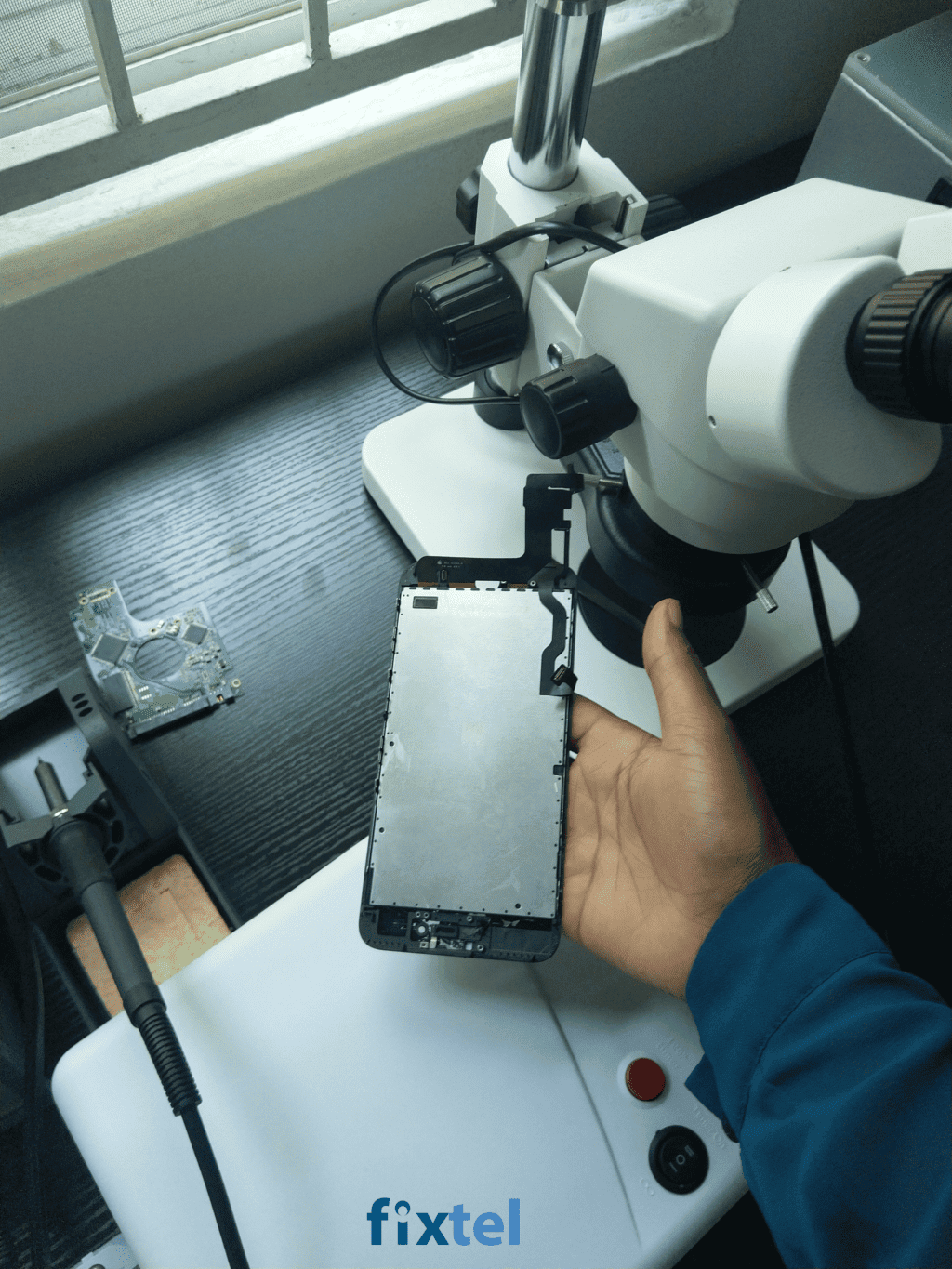 Amazingly, some of our customers don't recognize their devices after they are fixed. Because they are shocked at how new their devices look. Here are what some customers have to say about their experience:
Fixed in the twinkle of an eye "My iPhone would go off in the middle of a call and I didn't know what to do. For ₦3000 I got a brand new original battery. It was fixed so quickly that I didn't know so much time had passed."  – Terese, engineer
I can watch movies on my screen again " Big thanks to Tomson who came all the way to Chevron to fix my screen in 15 minutes. I was sure that my S7 edge was gone forever after it broke. Thanks to Fixtel I have my phone working again." – Jude, entrepreneur
I recommend Fixel, 5 stars! "Fast and great. Thumbs up? I highly recommend for everyone who values their phone" – Paula, accountant
Fast and affordable "Excellent customer service and really affordable service. I'm very happy with the service, don't take your device anywhere else in Lagos!" – Joseph, freelancer
Latest generation of the iPhone include the iPhone 12, iPhone 12 Pro, and iPhone 12 Pro Max.
So, How Do You Book a Cell Phone Repair?
You can book a repair easily  for your iPhone repair or Samsung repair by calling us on 0807 202 6113. You can send us a whatsapp message or book on our website at www.fixtel.com.ng. Walk in store at No. 23 Ayinde Akinmade St, Lekki Phase One, or take advantage of our FREE delivery within Lekki.
Above all, You get all this at the best price and for less than the cost of shady repairs at Computer Village! Additionally, you enjoy same day repairs for your phone.
If you think this is great, you get a 100% money back guarantee and a warranty of 90 days.
I'm taking a risk with this one but I trust that you have a reliable character and I want you to get the peace of mind that you deserve! All I ask is that you share the good news with your loved ones once it works for you.
If you book a repair now using my code STEPH2IN1, you get 2 repairs for the price of 1. Hurry, this offer is only available for the first 20 people and 12 people have already called in! I want you to enjoy your phone again. Make a booking today and enjoy peace of mind.
Paschal Okafor
is
NaijaTechGuide Team Lead
. The article
Where to Get the Best iPhone Repair in Lagos
was written by . The article was last modified:
March 13th, 2021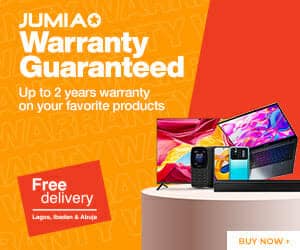 NaijaTechGuide may receive financial compensation for products/services purchased through affiliate links on this site. See
full Affiliate Disclosure Here