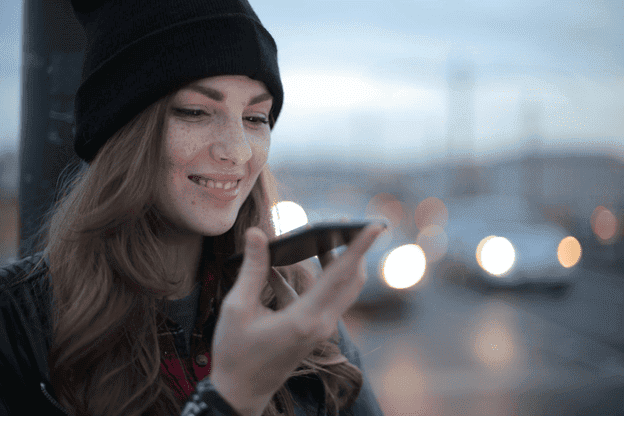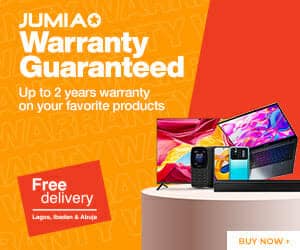 As your workload grows, remembering every piece of information you need to complete your daily or weekly responsibilities gets more challenging. Making audio notes or recording entire conversations with their Smartphones can benefit students, journalists, and professionals from various sectors.
There are various types of recorder apps such as voice recorders, screen recorders, video recorders which can be fun to save your memories for the future. In this blog, I am going to discuss voice recorder apps.
Voice recorders that are computer-based are fantastic. However, they can be restrictive in many ways. You can't, for example, take one outside and keep recording while hiking with the influencer you've featured on your website.
A simple Android voice recorder can simplify this process since all you have to do is press the Record button, and an audio note will be created in seconds. However, with so many voice recorder applications for Android smartphones to choose from, it might be more challenging than it appears to choose the one that is most suited to your needs.
Hence, in this article, we will assist you in finding some excellent free voice recorders for an Android smartphone.
Let's start!
Voice Recorder Apps for Android Phone
Here we will discuss the six best voice recorder apps for android users.
Easy Voice Recorder
Easy Voice Recorder does exactly what it says on the box. It gives you an easy way to record with your phone. You open the app, press the microphone button, record, share as necessary, and close it.
It also offers a few more features, such as the option to change the file format to which you record.
Easy Voice Recorder Pro allows you to record for an unlimited amount of time and compress your capture sounds. It is ideal for recording long lectures or chats. In addition, if you want to improve the quality of the sound you're capturing, you can connect an additional microphone to the app.
It also allows you to save your recordings to Dropbox or Google Drive and share them via email.
It offers a free and paid version. The paid version costs $3.99.
Features of Easy Voice Recorder
Some of the exciting features of Easy Voice Recorder are as follows:
Multiple high-quality recording facilities.
Sharing via App or Email.
Android wear support
Button handling.
Benefits of Easy Voice Recorder
Allows users to easily manage and organize their recordings.
It supports all common audio file types for output.
The option to record in stereo is available.
Allows you to make ringtones from your recordings.
Drawbacks of Easy Voice Recorder
Advertisements can be annoying.
Basic audio editing options are limited.
Availability: Android, iPhone
Smart Recorder
Smart Recorder is a full-featured recorder and transcription software that offers many more features than the built-in voice memos app.
All Android users who wish to use voice recorders want to capture high-quality audio recordings with ease. Innovative Recorder software, being one of the best free voice recorders for Android, provides many features that allow users to produce high-quality audio recordings even under challenging situations.
This app has over 10 million downloads due to features such as the Live Audio Spectrum Analyzer, microphone gain calibration, and automatic and manual sensitivity adjustment in Skip Silence. However, keep in mind that this app will not allow you to create audio files more significant than 2 GB.
Features of Smart Recorder
Some of the best features of an intelligent recorder are as follows:
Locking feature.
Live audio spectrum analyzer.
One-touch sharing
Support multiple high-quality formats.
Benefits of Smart Recorder
It provides you complete control over the recording process.
The gadget is equipped with the Wave Lock function, which stops it from falling into sleep mode.
A live audio spectrum analyzer is included.
It saves battery life.
Drawbacks of Smart Recorder
There are no options for recording phone calls.
File-sharing capabilities are limited.
Hi-Q MP3 Voice Recorder
Hi-Q is an audio recorder app that is one of the most powerful on the market. It makes MP3 recordings. As a result, the sound files may be played on almost any device.
You can also upload automatically to Dropbox after the recording is finished. It also has widget support, the option to select which mic on your smartphone to use, Wi-Fi transfer support, gain control, and more. A few more features are included in the paid version.
With Hi-Q MP3 Speech Recorder, you don't need any previous audio recording experience to record lengthy lectures, interviews, and other forms of voice recordings.
Features of Hi-Q MP3 Voice Recorder
Some of the exciting features of Hi-Q MP3 Voice Recorder are as follows:
Microphone selection.
Synchronizes with cloud services.
Wi-Fi transfer is supported.
Gain can be adjusted manually.
Benefits of Hi-Q MP3 Voice Recorder
Well-designed and straightforward interface.
Simple audio recording session setup.
Audio quality can be adjusted.
Outstanding file management facilities.
Drawbacks of Hi-Q MP3 Voice Recorder
It does not allow recording calls.
A limited facility in the free version.
RecForge II Audio Recorder
RecForge II is a recording application for Android phones and tablets. This app attracts many users because it can record uncompressed WAV files at a frequency rate of up to 48kHz at 16 bits. It displays an amplitude waveform during and after recording, which helps identify undesired handling or background noise.
You can use the app to schedule recordings, connect several external microphones, and manually control the gain. All audio files you record and edit with this app can also have their pitch, tempo, and playback rate adjusted.
RecForge II Audio Recorder continues to record even while using other apps, and it consumes meager battery power.
Features of RecForge II Audio Recorder
Here are some of the best features of RecForge II Audio Recorder.
High-quality recordings.
Toggle switch for AGC(Automatic Gain Control)
Supports multiple audio formats.
It runs in the background.
Benefits of RecForge II Audio Recorder
Simple interface.
It supports a variety of audio formats.
Excellent file sharing facilities.
Disabling Automatic Gain Control allows users to improve audio quality.
Drawbacks of RecForge II Audio Recorder
It may be hard to use for newbies.
Some file types have limited recording time.
ASR Voice Recorder
One of the more capable voice recorder applications is ASR Voice Recorder. It records in several formats, including MP3, FLAC, WAV, OGG, and M4A.
There's also cloud integration, which makes it simple to post to Dropbox, Google Drive, and other services. Some small features include playback speed settings, the option to skip silent parts of a recording automatically, a gain switch, and Bluetooth device connectivity.
ASR is an entirely free program. If you want access to additional features, you can upgrade to a premium version.
Features of ASR Voice Recorder
Here are some of the best features of ASR Voice Recorder.
Widget support.
Playback speed control.
Social media sharing.
It's possible to record in a lossless, high-fidelity format.
Benefits of ASR Voice Recorder
For free, it offers superb audio recording possibilities.
Users can store recordings in a variety of file formats.
Audio playback controller is included.
Easy to share multiple files.
Drawbacks of ASR Voice Recorder
Only essential audio editing tools are available.
There are no options for audio transcription.
Music Maker Jam
Music Maker Jam is an Android app that allows you to make music right from your phone. It is a musician's audio recording app. It's an excellent app for recording lyrics, music, or whatever else comes to mind.
The app can record multiple tracks, has an editor for fine-tuning your production, and extra tools for remixing and mastering your work.
You can also record voices, change the tempo of audio files, and apply effects to all recordings you edit using Music Maker JAM. You can submit your recording to SoundCloud straight from the app or share it on Facebook and other social media sites after it's finished.
Features of Music Maker Jam
Here are some of the features of Music Maker Jam.
Multi-channel recording.
Easy remix of the song.
Support multi-format.
Benefits of Music Maker Jam
It is a simple and easy-to-use app.
It produces high-quality recordings.
Highly useful for song recording and remixing.
Drawbacks of Music Maker Jam
It does not support external microphones.
It is not a primary voice recorder.
Conclusion
Voice recorders and other productivity applications will always have a unique place on cell phones, especially for busy people. And, because there are several of them, it's essential to know which one is best for you.
Which of the apps, as mentioned above, is helpful and best suited for you? Do not forget to mention this in the comment section below.
Related Topics
Paschal Okafor
is
NaijaTechGuide Team Lead
. The article
Best Voice Recorder Apps For Android Users
was written by . The article was last modified:
August 3rd, 2021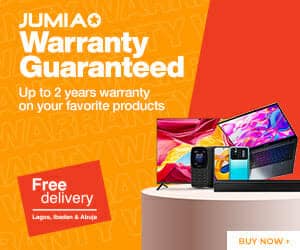 NaijaTechGuide may receive financial compensation for products/services purchased through affiliate links on this site. See
full Affiliate Disclosure Here