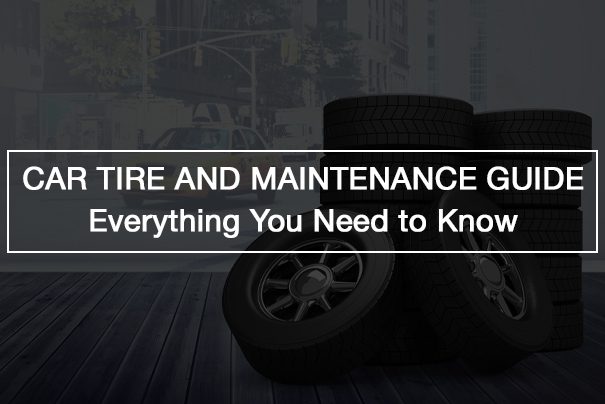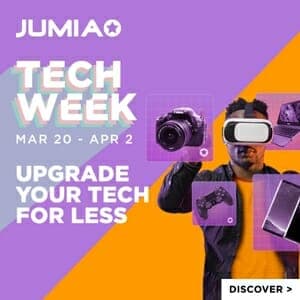 Over the years, we have learned the importance of tires and how they affect the function of our vehicles. Tires are connective points between the car and the road and are essential for the movement of all vehicles. Car tires are connected using the axles and central shaft. There are so many features that make up this rubbery uniqueness, and every car owner should know little or more about these features.
There is so much to learn about tires; we will discuss everything you need to know about them most clearly and comprehensively due to this educational need.
We understand that when our tires are not in the best shape, they affect the vehicle's fuel consumption and have so many other negative effects. So take your time, sit back and have a read, as we explain all you need to know about your car tires and their maintenance.
I. Common Types Of Car Tires: An Overview
Car tires come in various types, and they are all as relevant as the next. Nowadays, there are many brands producing different kinds of tires. Therefore, when picking tires for your vehicle, you should compare those tires and choose ones that meet your needs the most. You can check out tiresglobe to get a detailed comparison of various tires and find the best tires for you.
Now, it's time to discuss the diverse common types of car tires that we have below:
1.1. All-season Tires  
These tires are as versatile as they can be and adjust appropriately to all environments. They are not necessarily the best for all seasons, but they are good in most terrains and weather conditions.
The tread patterns are complex, and they help with the grip of these tires in wet and dry conditions. Because of the unspecificity of these tires, they are suitable for almost all cars.
1.2. All-weather Tires
These tires have symmetrical tread patterns and a circumferential groove. Tread patterns and compounds contained in the rubber of these tires allow them to navigate properly. Though in the case of extremities, you should pick a tire that best suits a particular climate, but all-weather tires still serve, in case you weren't able to get specifics.
 1.3. Summer Tires
These are performance tires, and they are built for speed. Their tread patterns and compounds are ideal for summer. Summer tires have maximum traction and assist with handling. Their tread is robust, allowing them to withstand the heat and give adequate support to the cars.
1.4. Winter Tires
Winter roads are dynamic, so we need tires that are strong and have a good grip. In the cold weather, the tread rubber can become stiff. Therefore, that's why these tires are incredibly flexible. They also contain biting edges to help its grip.
1.5. Snow Tires
These are tires with extensive depth and technical patterns. This helps with the navigation of snow. They dispense snow and displace water.
1.6. Highway Tires
Highway tires are the perfect tires for heavy duties. They are used mainly by trucks and SUVs. They bring more comfort as they give the vehicle balance while they are in use.
1.7. All-terrain Tires
The tread on all-terrain tires is free and crafted to fit into all terrains. The sipes might look a little stylish, but it gets the job done. This type of tire can operate all year if they are not expired or has not exceeded its amount of miles (Treadwear Warranty). The side walls present in most all-terrain tires are solid.
1.8. Mud-terrain Tires
The tread patterns in this set of tires are hostile and carefully crafted. The mud is a really sticky terrain, and you need something aggressive so that stone and mud can be easily ejected.
II. Basic Parts of Car Tires
To make up that beautiful mesh we see, we need to understand that the tire has several structures and components that make it unique.
2.1. Tread
The tread is the most visible part of the tire. This is the part that the average human sees and calls the tire. Tire treads often contain unique designs, depending on what the makers are looking to achieve.
The tread part of a tire includes two compounds, which are the base and the cap. The tread base compounds are necessary for the strength and durability of a tire, while the tread cap compound assists stability and grip. A good tire depth should be 6/32 or more.
2.2. Belts
These are layers of various materials that are in a thick mesh of rubber. Some materials are fiberglass, steel, rayon, etc., and are meshed together in a crisscross pattern. They give the tire resistance to puncture.
2.3. Sipes
These are simply the space on the surface of a tire. The cuts on the exterior of the rubber of a tire are called sipes. They are highly essential as they improve traction, especially in severe heat, and help navigate through snow.
2.4. Body Plies
Just like the name implies, it is a stack-up of the rubber component in the tire. It is a layer of rubber, reinforcing fabric, and the second layer of rubber. The plies come in different stacks and can also contain various materials, depending on the manufacturer.
2.5. Grooves
The main purpose of this is to create a compartment for water to pass through, and it has a space for water to pass just right under. This helps maintain traction while avoiding spillage. They are mainly for the expulsion of water down below.
2.6. Shoulder
The shoulder is the outermost part of the tire and the edge of the tread. A shoulder is a strong tire rubber that has a solid circumferential rib. This part wraps tightly to the sidewall area.
2.7. Sidewall
The sidewall is the distance between the rim of the wheel and the top of the tread, and you can measure it in percentage width. This is the side of the tire that protects the body of the cord, including information about the tire like the size, the speed rating, and the load index.
2.8. Inner Line
The inner line of a tire is a rubber compound that binds to the body of the cord, which is structured to retain air under pressure. It functions as an inner tube, and many tires in recent times do not contain inner tubes.
III. Tire Construction Differences: Radial/Bias/Solid
3.1. Radial Tires
Tires constructed this way have cord plies arranged at 90 degrees and spread through the center of the tire. This creates a flexible tire with a shorter footprint. And it also doesn't allow a lot of deformation, which helps with its grip and ability to withstand punctures.
3.2. Bias or Diagonal Tires
Bias or diagonal tires have rubber and cord piles placed at angles 30-40 degrees. The cords are laid at an opposite angle, giving it a nice cross shape. This helps increase the comfort level when driving.
3.3. Solid Tires
These are tires that do not have air in them. These tires are used industrially and for heavy-duty jobs. They are so strong and resist a high amount of pressure and damage. Solid tires are primarily for slow vehicles that carry a lot of loads.
IV. Tire Maintenance: How To Maintain Your Tires Effectively
It is easier and cost-effective to maintain your tires rather than changing and buying new ones regularly. The lifespan of a tire is about 4 to 5 years when it is properly maintained.
4.1. Ensure proper tire pressure
Tires lose about a pound of air monthly and become placid. This means that you should check the air pressure of the tire every month. The weather influences how much air pressure is lost. Low air pressure in the tires is not safe and causes crashes. Aside from that, proper air pressure helps maintain your tire. It is necessary for your safety and also helping consume less fuel.
4.2. Maintain proper wheel alignment
When you notice an improper positioning in your tire, it is about time you get a proper wheel alignment. Your wheels can either be toed-in or toed-out. You might also feel the wheels of the vehicle shake or vibrate, and sometimes there might be no indication at all.
4.3. Practice tire rotation
Vehicles have different wheel drives. Some of which are front-wheel drive or rear-wheel drive. Not all wheels drive at the same time in a particular car. These cars would have different tire wears.
Some all-wheel-drive tires do have different unequal tears as well. You should shift the wheels and move them to other posts to balance the wear-outs in the tire. This regular and proper wheel position change helps the tire last longer.
4.4. Check Your Tread Regularly
Tire tread makes up a great part of your tire, which means you need to check them regularly. Tire tread offers traction to the road and helps channel water away from the tires, allowing you to operate with optimum ease.
Bad tread depth can cause great harm to the vehicle and its owner. The performance of a tire deteriorates as its tread depth does. Tread deterioration is natural in tires, but other conditions can add to it. So make sure you maintain your tires in the best ways possible.
Conclusion
In this article, we discussed everything we need to know about tires, from the common types of car tires we have to the essential part of these tires. Besides, we also showed the differences in the construction of these tires, and ways how to maintain your tires. With this information about tires and their maintenance at your fingertips, proper care of your car tires wouldn't be an issue.
$251.99
$300.97
in stock
4 new from $251.99
as of 29th January 2023 8:55 am
$447.99
in stock
10 new from $447.99
as of 29th January 2023 8:55 am
Related Topics
Paschal Okafor
is
NaijaTechGuide Team Lead
. The article
Car Tire and Maintenance Guide: Everything You Need to Know
was written by . The article was last modified:
October 15th, 2021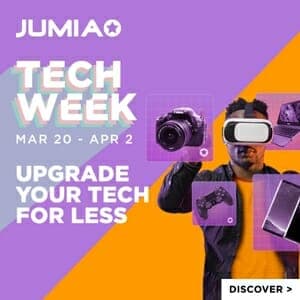 NaijaTechGuide may receive financial compensation for products/services purchased through affiliate links on this site. See
full Affiliate Disclosure Here