While certain repairs and maintenance are best left to the pros, there are many car maintenance procedures college students can do on their own. Learning how to perform basic car maintenance not only saves you money today, but it can also prevent costly repairs down the road.
It's also easy for college students to learn which fluids to use, specifications, and other maintenance information. The information for your car's maintenance requirements will be in the vehicle's owner's manual.
No manual? No problem. Looking up a car's recommended maintenance schedule online is simple, and you can even get an idea of how much money you'll save doing some of your own car maintenance.
Now let's get your vehicle road-ready and reliable with these simple car maintenance tasks.
1. Exterior Lights
About once a week, it's a good idea to check all your vehicle's exterior lights. This important maintenance check only takes a few minutes, and it makes sure your vehicle is safe for you and the other drivers sharing the road.
Turn on your headlights and running lights and walk around your vehicle to ensure they are all working. Have someone push the brake pedal, turn on the hazards, and hit the turn signals as you check each of the lights. If you have a bulb out, most auto parts stores can tell you exactly what bulb you need, and replacing it is usually simple.
2. Tire Pressure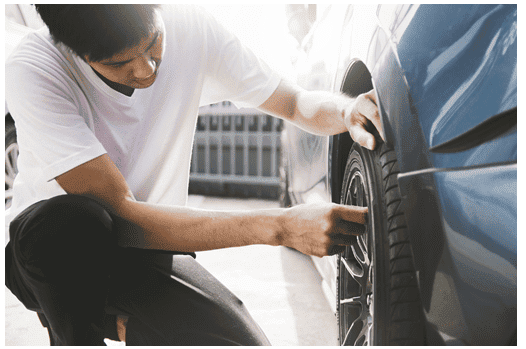 Properly inflated tires are critical for safe driving, tire longevity, and vehicle efficiency. Checking your tires' air pressure is another maintenance task you should perform weekly, preferably when the tires are cold.
You can pick up an inexpensive tire gauge or go by a gas station to check the air in your tires. Most vehicles will have the recommended tire pressure noted on a sticker inside the driver's door jamb, or you can find the information in the vehicle's manual.
3. Windshield Wipers
Many of us don't realize our windshield wipers are worn out until we're driving through a sudden downpour. That's why it's important to check your wipers every couple of months.
Just turn on your windshield wipers and hit the windshield cleaner spray button. Your wipers should smoothly wipe away a clear swath that gives you clear visibility. If the rubber on the wipers is splitting or they're kind of skidding across the windshield, it's time for new windshield wipers. Most windshield wipers are easy to install and inexpensive, and you can find ones for your vehicle at most auto parts stores.
- Advertisement -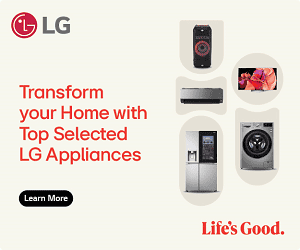 4. Coolant / Antifreeze
Keeping your vehicle's engine at the proper operating temperature, it needs coolant and antifreeze. Antifreeze is a green or orange ethylene glycol formula that keeps your engine from freezing in winter. Coolant is antifreeze with water that keeps your engine from overheating.
Proper coolant and antifreeze levels are important for maintaining your water pump, heat and air, and the engine. Check your vehicle's coolant levels in the spring and fall with a coolant tester to keep things running smoothly.
5. Engine Air Filter
The air filter in your vehicle's engine compartment keeps the engine free of contaminants like bugs, pollen, dirt, and water. On most cars, checking the air filter is as easy as unlatching a couple of latches and lifting out the old filter.
Hold it up to the light and if you can't see through it, replace it. You can find most common air filters online or at your local parts store. Be aware that some air filters can be cleaned and reinstalled, so check your vehicle information.
6. Battery
A dead or under-charged battery means you could get stranded because your car won't start. Most modern batteries are self-contained and don't require maintenance, but they can still get corroded and fail.
Inspect the posts, terminals, wire ends, and hold-downs for corrosion buildup and loose connections. If you find corrosion, remove it using a 50/50 solution of baking soda and water and a stiff metal brush. Once you've removed the buildup and checked the connections, rinse the battery with water.
7. Vehicle Fluids
You already know how to check your coolant and antifreeze, but there are plenty of other fluids that are crucial for your vehicle's operation. Checking the levels of windshield cleaner, brake fluid, transmission fluid, power steering fluid, and oil is easy.
Each fluid compartment will have a dipstick or reservoir with guides to help ensure the correct fluid levels. If you find some fluids are low, you can simply top them off with supplies from an auto parts store.
These car maintenance tasks don't take a lot of time or cost a lot of money—but the payoff is a safe, efficient vehicle that you can count on for miles. But even with regular maintenance, most cars eventually break down for good. If you're ready to move on to a more reliable and enjoyable vehicle, check out these seven best used cars for college students.
Shane Vossough is the finance Director and General Manager at Car Time Supercenter since 2012. He works closely with lenders in Arizona, as well as national banks to ensure customers are offered the best finance options possible.
Related Topics
Paschal Okafor
is
NaijaTechGuide Team Lead
. The article
7 Simple Car Maintenance Procedures College Students Can Do on Their Own
was written by . The article was last modified:
September 9th, 2023