What tool do you use to translate the OBD interface in your car?
While there are many microcontroller choices in the market, there are some elite ones. The ELM327 scanner is one of them.
In this article, we will look at the ELM327 scanner. We will go through what it can do, how you can use it, and what to look for when choosing the best for your needs.
What is an ELM327 Scanner?
Simply put, the ELM327 scanner acts as an interface!
It connects your vehicle's ECU (Electronic Control Unit) and an external viewing device such as a laptop, or a smartphone. When connected, you can view real-life data given by your car. You can read diagnostic data, and have access to Check Engine Light codes.
The name ELM327 stems from its producers; the ELM Electronics Company. The term ELM327 is the model number, distinguishing it from its predecessors or later releases. It is part of the OBD translators' family, all under the ELM Electronics Company umbrella.
This scanner has three primary parts:
- Advertisement -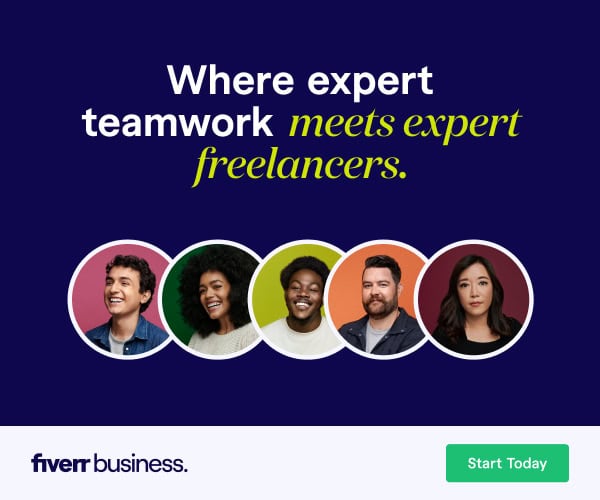 1. ELM327 Chip
This is the main part of the scanner. It converts data retrieved from the ECU to a format that is understandable to modern computers.
2. Electronic Voltage Adapters
It uses its voltage capabilities to identify the various onboard systems in a car.
3. PC Voltage Adapters
This enables successful communication between the adapter and a PC.
What Protocols Are Supported By ELM327?
The ELM327 scanner supports all OBD2 protocols. These are the CAN, VPN, KWP, and PWM protocols.
- Advertisement -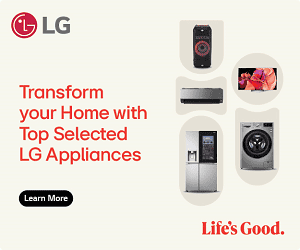 What can the ELM327 Scanner do?
The ELM327 scanner has a wide array of uses!
But this is dependent on the version of the adapter you are using, the diagnostic software, or the computer in use. In some cases, different cars enable the scanner to access more car functionalities such as locks, the dashboard, and side mirrors.
Main features of the ELM327
Reading, decoding, and clearing diagnostic error codes
Display temperature of car fluids
Display vehicle speed.
Read engine data.
Display real-time sensor data
Check engine light
What it offers
Diagnostic Trouble Codes (DTCs)
This tool gives you the ability to read and clear regular codes
Live Data
It allows you to have access to live car data so that you can analyze its performance.
Diagnostic Data
The ELM327 allows you to view PIDs and your vehicle's emission data.
Data Management
This tool allows you to choose how or where you will receive your car's diagnostic data. It can be your phone, PC, etc. sent via text or email.
Tips to choose the right ELM327 Ccanner
As with any other device in the market, there are a variety of factors to consider when choosing an ELM327 scanner that will work for you. These include:
Consider your connection type (Bluetooth vs. Wi-Fi vs. USB ELM327)
There are three types of interfaces i.e. Bluetooth, Wi-Fi, and USB. Each offers varying specifications. To choose, there are considerations to make. These include speed, power consumption, and the OS of your PC (laptop, smartphone, etc.).
The Bluetooth and Wi-Fi interfaces are compatible with IOS, Windows, and Android while the USB interface is only compatible with windows. On the other hand, the Wi-Fi interface consumes more power than the other two.
What is the Best Firmware Version?
This is one of the most important considerations to make. When looking at the firmware available, you must consider whether it is upgradable and whether that version is compatible with the vehicle you will use it in.
The three available ELM327 firmware available are:
ELM327 1.5 which is old but is the original firmware
ELM327 2.1 comes in two variants but under the same name. One is a weaker version of the original while the other is an unchanged original.
What is your auto diagnostic connector?
For most cars, diagnostic connector pads are of the same standard. But, this can vary for different car manufacturers or the year of manufacture of the vehicle. Therefore, it's important to know the type of connector standard your car uses before buying an ELM327 scanner.
How to use an ELM327 Scanner?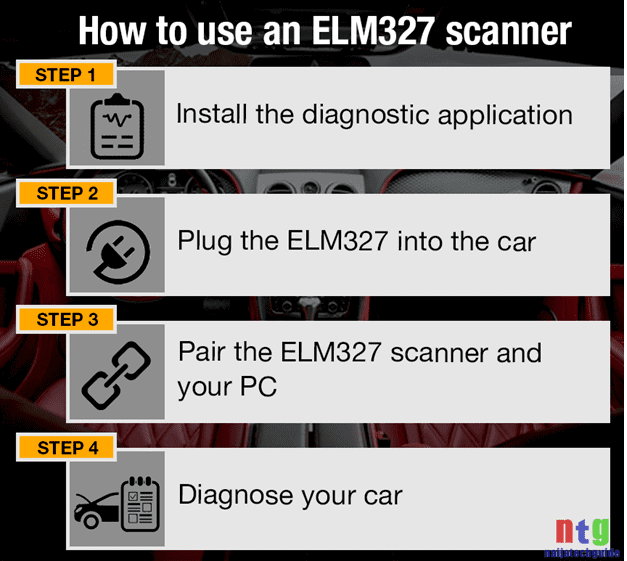 To use the ELM327 scanner:
1. Install the Diagnostic Application
There are several different programs one can use to connect and communicate with your vehicle's ECU. These also depend on the OS you are using.
Some of the best programs for ELM327 on Android include Torque Lite and Dash. On IOS, there are OBD Fusion and OBD Car Doctor. On Windows, there is OBD Auto Doctor and Car scanner ELM OBD2.
Some of these programs are free while others have a fee.
2. Plug the ELM327 into the Car
The port to connect your scanner varies in different car models but for most, it is near the left side of the steering wheel and on the dashboard. However, as this may differ, find the spot in yours and connect.
3. Pair the ELM327 Scanner and your PC
Turn on your car's ignition. Next, make a connection between the scanner and your PC or smartphone. This depends on the interface i.e. Bluetooth or Wi-Fi. Turn on the adapter, activate Bluetooth or Wi-Fi, and search for it with your phone/laptop.
Once you find 'OBDII', make a connection. Pair by use of 0000 or 1234.
4. Diagnose your Car
Once the connection occurs, you can now use your scanner!
$21.95
$23.95
in stock
3 new from $21.95
as of 6th December 2023 11:26 pm
Conclusion
An ELM327 scanner is an essential tool in your vehicle's diagnostic process. Thus, it's important to pick the right one for you and your needs. In case of difficulties when deciding which to buy or how to use it, consult with a technician. It is important to remember that these tools only work with OBD2 vehicles which some consider a drawback.
Related Topics
Paschal Okafor
is
NaijaTechGuide Team Lead
. The article
What is an ELM327 Scanner and How to Use It
was written by . The article was last modified:
February 21st, 2022