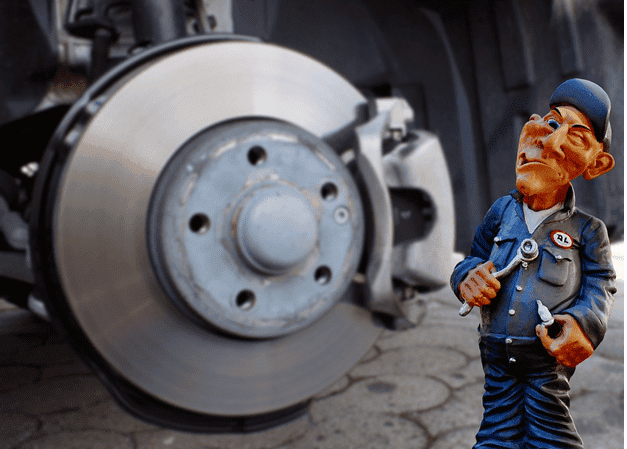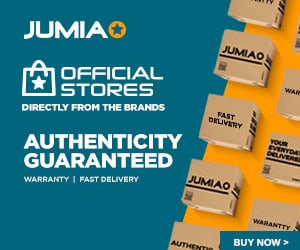 It is not new for any car owner to understand that its brakes are one of the most important parts of their automobile. The proper functioning of the brakes is one of the most important requirements for the safety of the people inside the car. Brake pads are made of steel and feature a thick friction material on one side.
Usually found in disc braking systems, brake pads are responsible for working alongside a brake disc that helps in reducing the speed of the car. The brake pads go through wear and tear every time they are used. So, this is one of the auto parts that you need to maintain regularly to make sure your car is safe for you to use.
Brake pads have a limited service period that depends heavily on your driving styles and the place where you are driving your vehicle. On average brake pads can last between 60,000 to 150,000km. Brakes being a very crucial part of the safety of your vehicle brake shoe maintenance should not be taken lightly.
If you are looking out for how to maintain brake pads, it is necessary to look for professional advice. Boodmo can provide you with the experienced automotive advice as they are the largest online Indian automobile spare part seller. You will also find the best brake shoe from boodmo.com
6 Ways to Extend the Life of Your Car's Brake Pads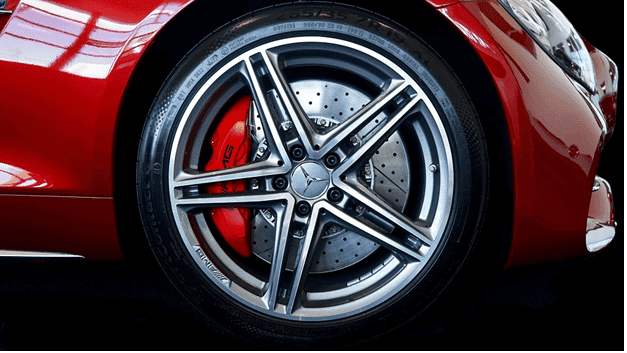 Slow and Steady Wins the Race
Speed is the enemy of the long life of your brake pads. Every time your car has to brake at high speeds the brake pads of your car will endure more damage than usual. Braking at high speeds has been rated as the #1 reason for exponential damage of brake pads prematurely.
Brake pads generate a huge amount of heat when they need to bring a vehicle that is running over the speed of 100kmph to a dead stop. This heat inadvertently damages the brake pads by causing more and more wear and tear.
It's never wise to keep your Foot in Two Places at Once
Sometimes drivers have the tendency of putting their foot on the accelerator and the brakes at the same time. This is a very bad habit on the part of drivers as this causes the brakes to be engaged as long as the foot is on the pedal.
This does nothing to slow the vehicle down but only damages the brake pads unnecessarily. The lifespan of your brake pads can be improved just by giving up on some of these bad habits.
Decelerate before Braking
This is another habit that a driver can adapt that can seriously elongate the lifespan of your brake pads. Instead of using the brakes at every opportunity try putting your foot off the accelerator and let the car slow down itself without the need of braking.
For this process to be successful the driver needs to keep an eye on the road ahead and the traffic conditions ahead. Even though it is simple these tips go a long way in saving you the cost of replacing car parts every few months due to bad practices.
Be Ready to Stop when you Need to
If you see a red light coming up or the traffic in front of you is immobile. It does not make sense to still go at full speed till the last moment and brake to stop your vehicle. You can just let off the accelerator to decelerate your car and then brake when necessary.
This practice will not only save your brake pads but will also reduce the fuel consumption of your vehicle. The process of coasting needs to be seriously considered by drivers who are looking to elongate the lifespan of their brake pads.
Drop the Load
A heavy car will result in a shorter lifespan for your brake pads. This weight can be contributed from car customizations that you might have done on your car or the weight of items that you might be carrying in your car.
If your car has more load in it that results in more pressure on your brake pads when you apply the brakes. This causes more wear and tear and leads to a shorter lifespan for the brake pads.
Flushing your Brakes
It is necessary to flush your brakes every two years. This will help in keeping the internal components working properly and for a longer time. It will also help your brakes work more effectively. Flushing the brakes is required even more if you have an older car.
Conclusion
Brakes are the key to the safety of the people inside the car. If they are not in good shape it can have catastrophic results at the hour of need. Maintaining brake pads is not very difficult and can be done by you with proper professional support. You can find that professional support at Boodmo, India's leading online automobile spare parts seller.
Related Topics
Paschal Okafor
is
NaijaTechGuide Team Lead
. The article
Top 6 Ways to Extend the Life of your Car Brake Pads
was written by . The article was last modified:
February 21st, 2022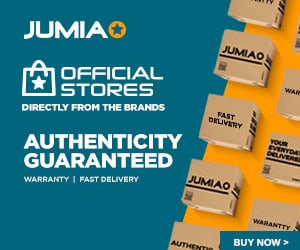 NaijaTechGuide may receive financial compensation for products/services purchased through affiliate links on this site. See
full Affiliate Disclosure Here