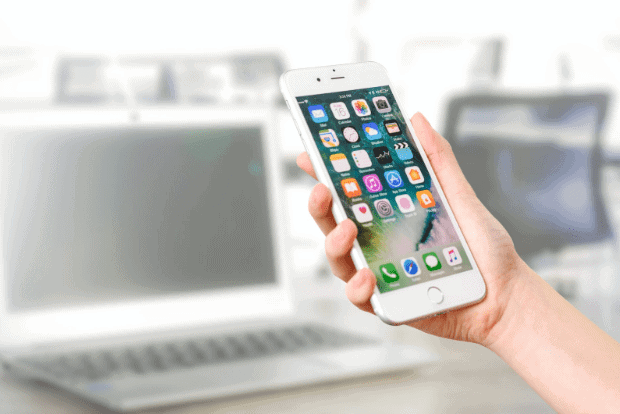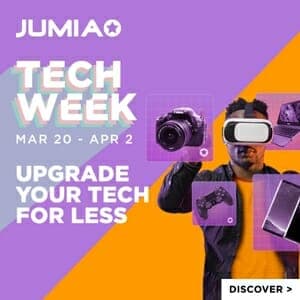 Every child has a smartphone in their hands nowadays. Downloading an app is not a tough job at all. You may not be able to monitor what apps your kids install and use all the time. You must be aware that you can block apps on Android and iPhone as well.
Children may be downloading all sorts of applications, some may be addicting, and some may have inappropriate content. Whatever be the reason, you need to filter the apps that your children can access.
In this article, I have given you a quick and easy guide on how to block apps on iPhones.
Why Block Apps on iPhone?
There are different types of apps on your smartphone. All of them are not appropriate for children. Sometimes your children can get addicted to certain apps, and you may be worried about it.
You may want to restrict your children's access to such apps. You can limit the usage of applications by blocking unwanted apps on your iPhone.
Some apps have an age bar and are not made for children's use. You should filter such apps and block them from your iPhone. You may also not want your children to use social media and interact with strangers at such a young age.
One of the most troublesome things children do with the apps is that they buy game cards and waste thousands of dollars from their parent's accounts.
All these reasons are from a parental view, but kids are not the only ones who need limited access to apps and smartphones. Many adults are addicted to their social media or gaming apps, harming their health physically and mentally.
Why isn't Apple Restriction Setting Effective?
Apple has a built-in restriction setting, but it is not as effective to limit access to apps from your children. It has many flaws and isn't that secure.
If you don't have a passcode, your children can easily disable the restriction setting. Today's kids are smart enough, and most of them are tech-savvy, and they will remove the restriction settings easily.
All they need to remove the setting is your email address and password of the Apple account, which will easily disable the restriction setting.
Ways to Block Apps on iPhone  
There are many ways to block apps on iPhone, using additional apps or using the built-in setting. Let's learn about ways to block or restrict apps using your iPhone.
1. Using Screen Time Limits  
You can use this method to allow your kids to use certain apps for a limited period. You can set up screen time limits by following these steps:
Step 1: Head over to your settings app on the phone and click on screen time.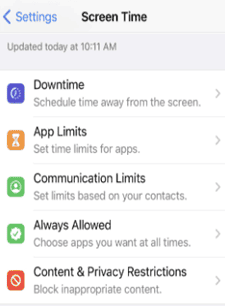 Step 2: Once you click on the screen time, you will see the downtime option. Tap on it.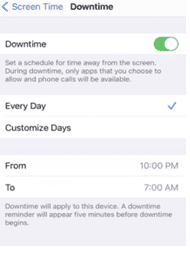 Step 3: Now, all you have to do is set a screen time and the schedule.
2. By Restricting Access to Adult Content   
There is some content in some apps that are not appropriate for children, and this option lets you restrict such apps with adult content. You can follow these steps to limit access to adult content:
Step 1: Launch your settings app and click on screen time.
Step 2: Now, you can see an option of content and privacy restrictions. Click on it.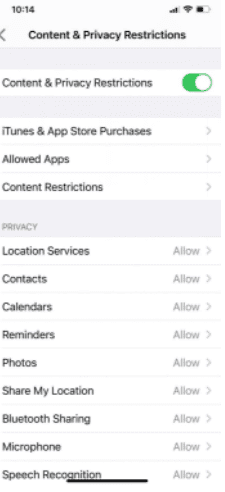 Step 3: You can see an option of content restriction. Click on it and then tap on Web content.
Step 4: Now click on limit adult websites.
3. By Restricting Access to Explicit Content  
There may be other forms of content that your children may receive. Some music, TV shows, and games may have inappropriate content that is not good for kids. You can restrict those explicit contents using the following steps :
Step 1:   You need to go to your settings app and click on screen time.
Step 2:  Now, find the content privacy settings and select content restriction.
Step 3: Then, choose your region. Every country has its age restriction, so you need to select the area as per the restrictions you want to put on the content for your kids.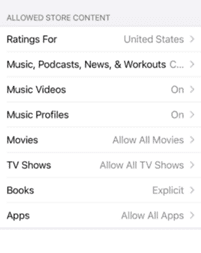 Step 4: Then, there are different categories of media to choose from, such as music, videos, tv shows, podcasts, and more. You need to select those types of media that you want to restrict.
4. By Restricting App Store Downloads and Purchases
This option lets you block all the app purchases and downloads from the app store. Children may sometimes download applications and spend their dollars on app purchases. These are the steps to restrict app store downloads and purchases:
Step 1: On your settings app, go to screen time.
Step 2: Tap on content and privacy restriction.
Step 3: You can find the option of iTunes and app store purchases. Click on it.
Step 4: Change the option of in-app purchases to "don't allow." Now your kids will not be able to purchase any app from the app store.
What are some Apps to Block on iPhone?
Some popular apps are very addictive and have a lot of adult content. Some gaming apps may harm your kids if they are addicted to them. Here is the list of some apps that you can block to restrict inappropriate content from your kids.
Finally
Apple has provided the option to block and restrict certain apps and purchases. You can use the given steps in the blog to block apps on your iPhone. The restrictions set on iPhones are not enough to protect your kids from adult and inappropriate content.
You can use different types of additional applications that provide parental control solutions to strictly monitor your children's digital activities and the kinds of content they receive from applications.
These additional apps will help to filter out the inappropriate content for kids and provide a kids' version so that you'll not have to keep on monitoring your kids. With technological advancement, children have also become very interested in tech products.
You can use the given steps to monitor and control the usage of apps on your iPhone or use some other apps that provide parental control solutions.
Related Topics
Paschal Okafor
is
NaijaTechGuide Team Lead
. The article
How to Block Apps on iPhone
was written by . The article was last modified:
June 18th, 2022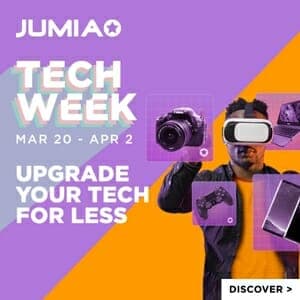 NaijaTechGuide may receive financial compensation for products/services purchased through affiliate links on this site. See
full Affiliate Disclosure Here