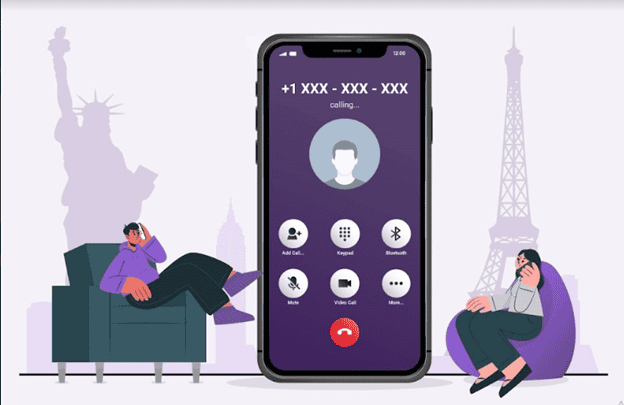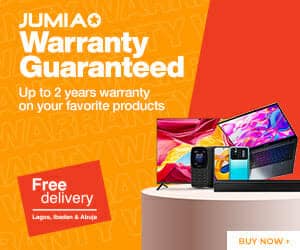 Getting an American number outside of the US is something that many individuals and businesses are keen on doing.
Not all businesses have their operating base in the United States. However, they do want to expand their market in the US. Similarly, many individuals also want a US phone number for traveling and other different reasons.
If you do not want a US SIM card for your phone number, the best option for getting a phone number outside of America is a virtual phone number. Individuals as well as businesses can even use the virtual phone number for WhatsApp, Telegram, or an OTP verification.
The popularity of the subject of having an American phone number outside of the United States is increasing: as evident by the popularity of the topic on Quora.
Why do you need an American Phone Number?
Getting an American phone number is necessary for a number of reasons. Some of them are discussed below.
1. Traveling to the US
One of the last things you want to worry about when traveling to the United States is your phone's connectivity. When your phone number does not work in the US, it will definitely impact your traveling schedule.
So, you need a good solution for your phone number. And that solution would be to have an American phone number before going to the United States. You can purchase an American SIM card after you have landed in the US.
However, it would simply be better to get a US number before you go to America as you do not need to deal with the hassle of showing your documents and whatnot to the SIM card provider to purchase a US SIM.
Moreover, you may need to travel frequently to the US, and purchasing a new SIM card every time, or getting one while traveling to each new state is another problem. So, a virtual phone number that works outside the US, as well as inside all US states is a good option to consider when traveling.
2. Expanding your Business Territory
A US phone number can help you to expand your business territory and reach new customers. Although you may be based in another country, having a US phone number will allow you to tap into the American market.
This particularly works in favor of small businesses. A small business looking to expand its territory to the United States will have a much easier time after getting an American number even if the business is outside the US.
With a US number, you will more likely succeed in your attempts in getting new customers. You can use VoIP technology to route calls to your existing phone system.
In addition, a US phone number can give you a local presence in the eyes of Google and other search engines. This can help you to attract new website visitors and boost your business.
So, whether you're looking to expand your territory and reach new customers or improve your search engine ranking, a US phone number can be a valuable asset for your business.
3. Make your Business look more Legitimate
If you're running a business, it's important to look as professional as possible. One way to do this is to have a US phone number, even if you're not based in the States.
Customers will be more likely to trust a business with a US phone number, and it can help to give your business an air of legitimacy.
There are a few different ways to get a US phone number, including VOIP services and call forwarding. Whichever option you choose, make sure that you select a reliable provider so that your customers can always reach you.
Having a local phone number allows potential customers to call you without incurring long-distance charges, and it also makes it easier for them to remember your number.
Therefore, getting a US phone number is a small but effective way to make your business look more professional and trustworthy.
4. Easy Interactions with US Customers
It is far more likely that US customers will answer calls from other US numbers. A phone number can even be assigned to specific cities with a high concentration of your customers.
Customers will feel more comfortable doing business with a company that they can easily reach by phone. So if you're looking to boost your business's image and build customer trust, get a US phone number.
A US phone number is very useful especially if you regularly interact with customers or clients in the United States. Having a local phone number makes it easier for people to reach you, and it also gives you a more professional appearance.
In addition, having a US phone number can make it easier to set up new accounts with US-based companies.
Your customer care and technical support departments will have an easy time dealing with US customers if you get a US phone number even if your company is outside of the US.
How to Get an American Phone Number Outside of the US (From other countries)?
Getting a virtual American phone number outside of the US is pretty easy. You just have to follow these given steps and you will have a brand-new American phone number even while you are outside of the US.
Step 1: Choose a reliable cloud telephony service provider
The first step in getting an American number outside the US is choosing a reliable cloud telephony service provider. There are many of them out there.
You need to choose the one that has the best features, the least price, and the best customer service. Moreover, you should also look at the needs of your business and choose the service provider that suits your needs the best.
Step 2: Sign up / Create an account
After choosing the most suitable cloud telephony provider, you then need to sign up to create an account. You need to fill in your email address, password, first and last name, and other related information while registering for the cloud service provider.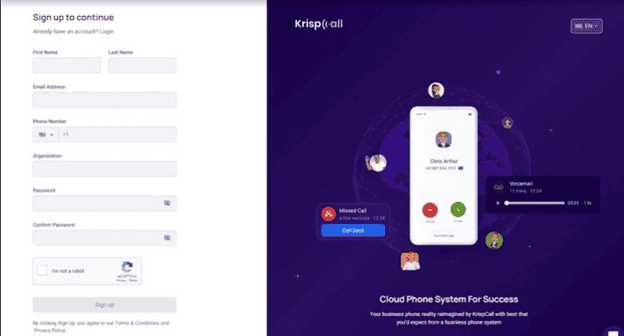 Step 3: Select US as the Country of Preference while Buying a Number
As you are going to buy a US number, you should choose the United States from the list of countries as your preferred country.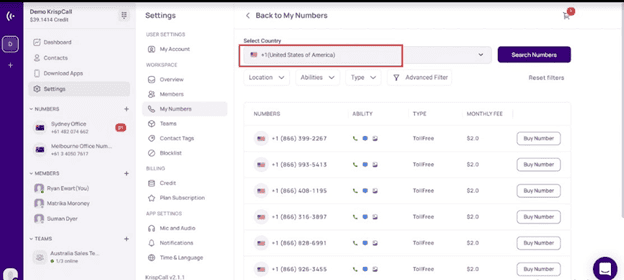 Do remember that United States phone numbers always start with the prefix +1. However, there are also other countries that have their numbers starting with the +1 prefix.  So, make sure that you see the US flag icon and +1 before the number while choosing your preferred country.
Step 4: Choose the Number Type of your preference (Local/mobile/toll-free/vanity)
There will be different number types to choose from among the options. Businesses typically choose toll-free numbers, while individuals can choose local, mobile, or custom vanity phone numbers.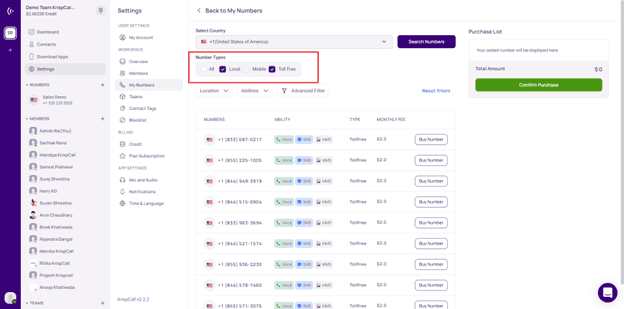 You should consider what type of number you want and be clear about the functions of all the number types before choosing the right US phone number.
Step 5: Make Payment and Confirm your Purchase
After choosing the right number type and selecting your US phone number, the final thing left to do is to make your payment and confirm your purchase. Choose your payment option and pay the required amount for your US phone number.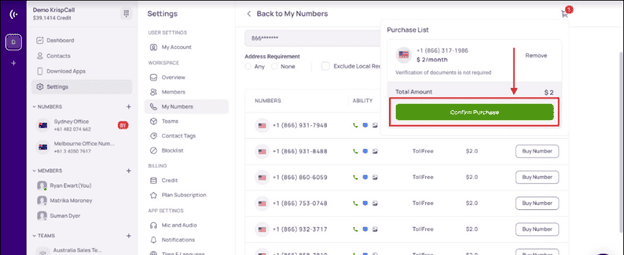 Benefits of Having a Virtual American Phone Number
There are certain benefits of having a virtual American phone number. Some of these benefits can be discussed as:
1. Virtual American Phone Numbers are readily available
As opposed to a physical phone number where you have to fill out complicated paperwork while being physically present, a virtual number can be obtained from anywhere easily.
You just need to have an internet connection and you can buy a virtual number from outside the US within a few minutes.
Moreover, you will have a lot of choices on the type of number as well as the number itself. You can choose a relatively easy number to remember and buy that American number.
2. Virtual American Phone Numbers are far less Expensive
It would be far more expensive for your business to set up a traditional phone line for international calls.
In comparison, virtual phone numbers are much cheaper – a single monthly fee is all you pay.
Moreover, you can negotiate the monthly fee if you want to purchase a larger number of phone numbers or have specific requirements.
3. It is easy to make Cheap Phone Calls to and from the US with a Virtual Number
Having a US virtual phone number means that whenever you make a phone call to America or someone makes a phone call to you from America, you will not need to incur international roaming charges.
Without international charges added to the mix, phone calls to the US become extremely cheap. This is helpful for both individuals and businesses.
Individuals with friends and family in the United States can call them as much as they want without worrying too much about their phone bills.
Similarly, businesses that are outside of the US can also contact their staff or clients inside the US without high call charges with a virtual US phone number.
Therefore, be it an individual or a business, getting an American phone number outside of the US is a safe bet that will save a large number of costs in case one needs to frequently make phone calls to the US.
4. You can pick as many Numbers as needed
Generally, a company can only have a certain number of regular phone numbers. In the case of international virtual phone numbers, there is no problem. Would you like local phone numbers for several countries? Is there a different number for sales and support?
Regardless of how many you need, you can get them easily and quickly without any hassle! This is one of the greatest benefits when it comes to virtual numbers.
5. Virtual Phone Systems offer multiple features
You can do much more with virtual telephony phone systems than just purchase and manage virtual phone numbers.
You and your team members can make and receive calls wherever you are with such a system. You can let your employees work from anywhere with the phone number since it is not tied to a specific line.
Some of the features offered by virtual telephony systems along with their virtual numbers are:
Call queuing: You can create customized call queues for different types of calls.
Call recording: Your calls can be automatically recorded when you use a virtual phone system. The recording can be listened to anytime after the call ends.
Interactive Voice Response (IVR): You can use IVR to create an IVR menu with different options to help your callers find the right department and agent.
SMS/Text messages: Sending text messages to individuals or groups of customers is possible with virtual phone systems.
Conclusion
There may be a number of reasons why you may want an American phone number outside of the US. However, getting a virtual American number is quite easy if you follow the right provider.
Moreover, you can also get many benefits that you would not get with a physical landline US number in a virtual number.
Hope this article gave you insight on how to get an American number outside of the US. For any queries and confusion, do not forget to contact us.
Related Topics
Paschal Okafor
is
NaijaTechGuide Team Lead
. The article
How to Get an American Number Outside of the US?
was written by . The article was last modified:
September 21st, 2022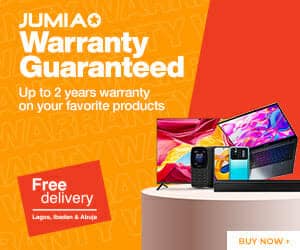 NaijaTechGuide may receive financial compensation for products/services purchased through affiliate links on this site. See
full Affiliate Disclosure Here