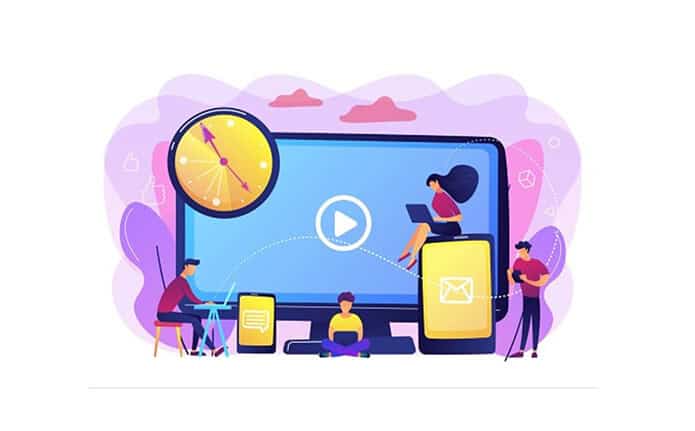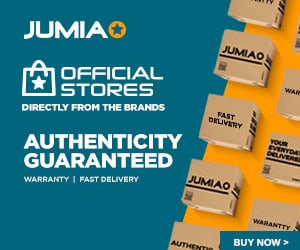 An online exam or assessment can be invigilated or monitored using a technique called remote proctoring, in which the test-taker is watched over from a distance using video or audio technology.
Using webcams, microphones, and screen-sharing technologies, enables a proctor or invigilator to keep an eye on and observe the test-taker in real-time to make sure they are not cheating and are according to the exam's norms and procedures. With more tests and exams being taken online, remote proctoring is growing in popularity.
It offers a convenient and safe alternative to overseeing and supervising exams online without the need for in-person invigilation, which may be costly and time-consuming.
What are the different types of Remote Proctoring?
There are four types of remote proctoring:
Live Proctoring:  In this form of remote proctoring, a human proctor uses a webcam and microphone to observe the test-taker in real-time. The proctor makes sure the test-taker adheres to the examination's norms and refrains from engaging in any forbidden behaviors, such as using unapproved materials or receiving assistance from a third party. Throughout the test, the proctor might speak to or interact with the test-taker.
Recorded Proctoring: Proctoring that is recorded involves the test-taker using a webcam and microphone to record the examination. A human proctor afterward reviews the footage to look for any irregularities or violations of the exam's guidelines. Although less intrusive than live proctoring, this method of proctoring nevertheless offers a level of oversight.
Automated Proctoring: This kind of remote proctoring makes use of machine learning and AI to keep an eye on test-takers conduct. To find any suspicious behavior, the software examines the test-facial taker's expressions, eye movements, keystrokes, and other actions. The exam is examined by a human proctor for further inquiry if the software detects any problems.
Lockdown Browser: A lockdown browser is a particular kind of browser that restricts the usage of other programs (often everything that enables students to communicate or conduct information searches) or desktop features (like printing) while taking the exam. This browser is set up on the test subject's PC and can only keep an eye on that apparatus. This means that it cannot stop the use of other devices, handwritten notes, or offline conversations.
The choice of proctoring method depends on elements like exam structure, security needs, and resource availability. Each sort of remote proctoring has benefits and drawbacks of its own.
Why is Remote Exam Proctoring Needed?
Because it enables educational institutions, certifying bodies, and other organizations to give tests to remote test-takers, remote exam proctoring is essential. This is crucial right now, during the COVID-19 pandemic, when social isolation and distance learning are required.
In order to prevent exam cheating, remote exam proctoring often entails the deployment of specialized software that watches test takers using their webcam and microphone. The software can identify suspicious eye movements, strange noises, and changes in illumination that could be signs of cheating. Here is a detailed discussion about the same:
1. Prevent Cheating
Cheating in exams is a prevalent issue, but by offering a secure testing environment and keeping an eye on the test behavior, remote proctoring can assist reduce cheating.
With proctoring software such as Ducknowl, proctors may keep an eye on the student's conduct during the exam to make sure they aren't engaging in forbidden behaviors like using notes or speaking to other students.
This can lessen instances of academic dishonesty and safeguard the validity of assessments.
2. Improving Flexibility
More freedom is available to students with remote exam proctoring. Students can take examinations from any location using online proctoring software.
Students who live distant from their college or have scheduling issues may find this to be extremely helpful. Exams can also be taken at any time, making it simpler for students to juggle their obligations at school and at home.
3. Saving Time and Resources
The absence of on-site proctors through remote proctoring allows educational institutions and other organizations to save time and money. Both students and instructors can save time by using remote proctoring software.
Students no longer have to travel to their college to take examinations thanks to remote exam proctoring. They can spend more time studying because of the time they will save. Proctoring software allows instructors to focus on other elements of their work instead of physically overseeing exams.
4. Savings on Cost
Moreover, remote exam proctoring might aid universities in saving money. With proctoring software, universities can cut labor expenses by not needing to hire as many proctors to oversee tests.
Since students can take tests from anywhere using their own devices, institutions can also save money on space and equipment.
5.   Better Collection of Data
Institutions can gather more precise information regarding student performance with the aid of remote exam proctoring.
Institutions can monitor how long it takes students to finish tests, how many questions they get right, and how frequently they try to access forbidden resources using online proctoring software.
Institutions can use this information to pinpoint problem areas for students and make necessary adjustments to enhance learning results.
6. Enhanced Accessibility
According to Paul Mcgee, Senior HR Consultant at Helios remote exam proctoring enhances accessibility for students with disabilities. Students with disabilities can take tests in a setting that is convenient and comfortable for them thanks to proctoring software.
In order to ensure that students with visual or aural impairments can take exams on an equal footing, several remote exam proctoring software solutions are made to be accessible to them.
7. Streamlined Process
Remote exam proctoring has the additional advantage of easing the administrative strain on educational institutions. In order to plan and handle the traditional in-person test procedure, numerous resources are needed, such as printing and distributing exam materials, booking exam rooms, and employing invigilators.
All of these processes can be automated with remote exam proctoring, allowing administrative employees to concentrate on other crucial tasks. This may result in financial savings for the institutions involved as well as a more simplified and effective exam procedure for all participants.
How does Remote Proctoring Work?
1. Authentication of the Candidate taking the Test
The Remote Proctoring Program recognizes the original identity of the candidate before beginning an online proctored test. The identification of the candidates precedes each exam.
Students normally need to activate their webcam and provide a copy of their ID in order to take an exam that is remotely proctored. The software aligns the student's appearance from the r feed with the content of the ID. As soon as the identity has been verified, the exam begins.
2. The Start of the Online Test
The exam screen becomes available for the candidate once candidate verification has been completed and accepted by the system or the proctor. The candidate must attempt again if their authentication is unsuccessful.
3. Monitoring features are Turned on
The device the candidate is using to take the test immediately starts recording video and audio through the camera. Moreover, the screen-sharing function is enabled. While the test is being administered, student behavior is continuously observed by a live human proctor or AI-powered software to look for any suspicious activity.
In addition to the traditional video and audio proctoring, online tests can include a wide range of alternative invigilating features, such as mobile phone detection, browser lockdown, voice or eye movement detection, and much more.
4. Review and Storage of Data
All types of remote proctoring entail recording and archiving all audio and visual data. That suggests that it is also possible to evaluate the data after the inspection is finished and resolve any confusing situations in addition to real-time flagging.
Conclusion
For universities that seek to guarantee academic integrity and give students more flexibility, remote exam proctoring is a crucial tool. Institutions can prevent cheating, save time and money, collect better data, and increase accessibility for all students by using online proctoring software.
Although there are certain privacy and security difficulties with remote exam proctoring software, various solutions have been developed to overcome these problems and guarantee the confidentiality of student data. Overall, remote exam proctoring is an effective tool for assisting organizations and students in succeeding in the digital age.
Also read: HR and recruitment solution for business
Paschal Okafor
is
NaijaTechGuide Team Lead
. The article
What is Remote Proctoring?
was written by . The article was last modified:
April 10th, 2023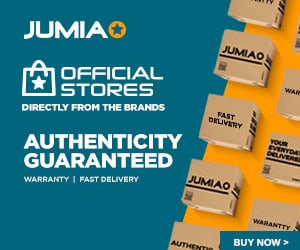 NaijaTechGuide may receive financial compensation for products/services purchased through affiliate links on this site. See
full Affiliate Disclosure Here