In today's digital age, effective presentations are essential in a variety of industries including education, business, and marketing. People can use various tools and software to make their presentations visually appealing and engaging. In this article, we will be comparing SlideShare and PowerPoint in-depth, highlighting their similarities, differences, how they work, and of course their subscription plans.
SlideShare
SlideShare is a well-known online site where you can share presentations with a worldwide audience in a variety of file formats, including PowerPoint, PDF, and Keynote. In addition to sharing, you can gain useful information on the subject of your choice.
It includes a large collection of presentations on a variety of topics, making it a wonderful resource for anyone pursuing knowledge.
Microsoft PowerPoint
PowerPoint is a widely recognized content creation tool developed by Microsoft. With this tool, you can create and design impactful presentations using a range of multimedia elements. It offers a comprehensive set of tools to create slides.
You can also add animations, transitions, audio, and video content to your slides. It enables endless customization options with a vast library of fonts, colors, and graphics. It is also used for creating professional presentations.
Comparison between SlideShare and Microsoft PowerPoint
Now, have a look at how SlideShare and PowerPoint can be compared with each other from different perspectives.
1. Data Source (Presentation Slides)
Both SlideShare and PowerPoint are utilized to obtain valuable data in the form of slides. These slides can be based on a specific topic to highlight the main purpose of the presentation.
- Advertisement -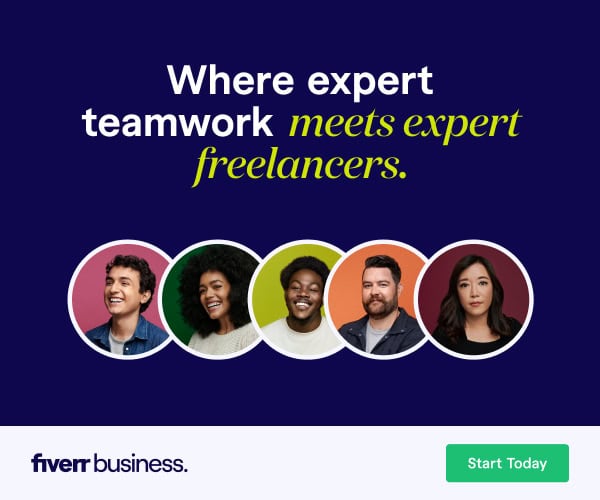 In contrast to PowerPoint, where you can create your own slides on any topic you choose, SlideShare lets you download a whole presentation on any given subject by using slideshare downloader.
2. Primary Functionality
Both these presentation tools have different functionality. SlideShare mainly focuses on sharing and discovering presentations and other documents. It serves as a platform for knowledge sharing and content dissemination. In contrast, PowerPoint is designed for creating and editing presentations.
3. Presentation Creation
SlideShare is the platform that allows you to share already created presentations or to access those uploaded presentations by its users. On the other hand, PowerPoint enables you to create visually appealing presentations using tools and elements such as text, images, charts, and multimedia.
4. Data Sharing Capabilities
Both platforms are used to share their presentations with others. SlideShare enables you to upload and publish presentations online which can be accessible to a global audience. Whereas, PowerPoint also offers various sharing options such as sending presentations via email or saving them to device storage.
- Advertisement -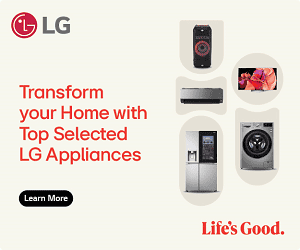 5. Accessibility Options
SlideShare and PowerPoint both prioritize accessibility options. SlideShare presentations can be viewed by anyone who has an active internet connection on any device.
It ensures widespread accessibility. But PowerPoint presentations can only be accessed by you or the person you have shared the presentation with. PowerPoint presentations can also be accessed when you are offline.
6. Editing Capabilities
PowerPoints allow you to edit and customize your PPTs and files whenever you want to change. You can simply open your PPT file and change certain things. When it comes to SlideShare, you are not allowed to edit or customize the uploaded presentations. Even you can't change a single word in these files.
7. Search Functionality
SlideShare has a search bar that allows you to find specific presentations and documents based on keywords or tags. The search results page shows relevant content in a structured manner. You can find hundreds of presentations on the same topic uploaded by different authors. PowerPoint lacks such functionality.
User Interface
The user interfaces of SlideShare and PowerPoint differ due to their distinct purposes. Let's explore more about their user interface.
SlideShare User's Interface
The main focus of SlideShare's interface is on content discovery and accessibility. The homepage welcomes you with a showcase of popular and trending presentations.
The navigation menu provides options for exploring categories, searching for specific content, and managing your uploads. Once you landed on your desired presentation, you can access all the slides of that presentation and carry out the useful information of your need.
PowerPoint User's Interface
As PowerPoint centers on content creation and editing, its interface provides a range of tools and options for designing slides. It provides you a wide range of formatting menus and design templates.
It also includes features for adding multimedia elements, applying animations, and arranging slide layouts. After that, you can also present your prepared presentation with a slide show option.
Subscription Plan for SlideShare and PowerPoint
SlideShare can be accessed anytime without the need to sign in. But if you want to download the files from it, it offers you a 30-day free trial. After that, it will charge $9.99/ month for its services. It only allows its subscribed users to download the presentations. No one else is allowed to download the files.
On the other hand, Microsoft PowerPoint can also be accessed for free when installed on the device. But to access certain Premium features you have to buy a subscription plan for Microsoft 365.
PowerPoint doesn't need a separate subscription plan. Microsoft 365 offers you various subscription plans based on using purpose, for home or for business. Moreover, it provides you with a yearly or monthly subscription range starting from $6.00. You can subscribe to the basic, standard, or platinum business package.
Conclusions
Both SlideShare and PowerPoint are powerful tools that can help you a lot in various fields, mostly in business and educational fields. You can create your proposed presentations about your specifications with PowerPoint and Share them on various platforms including SlideShare.
SlideShare offers a huge variety of presentations on its official site where you can find information on any topic. Both have their own functionality and purposes. To create presentations, you can use PowerPoint and to download the ready-made presentations, you can use SlideShare.
FAQs
1. Can I upload PowerPoint presentations to SlideShare?
Yes, SlideShare allows you to share your PowerPoint presentations. Simply Sign-in to your SlideShare account, click on "upload", follow the instructions and you are good to go.
2. Can I use SlideShare and PowerPoint on my mobile device?
Yes, both have mobile applications that allow you to access and view presentations on your mobile device.
Related Topics
Paschal Okafor
is
NaijaTechGuide Team Lead
. The article
SlideShare Vs Microsoft PowerPoint – What to Choose?
was written by . The article was last modified:
July 4th, 2023