In the ever-evolving landscape of the financial technology industry, maintaining trust and transparency with our stakeholders is paramount. As the CEO of Glade Inc., I'd like to address recent questions and concerns raised in a TechCabal article, and set the record straight on various aspects of our operations.
Internal Breach Incident:
The article correctly mentions that Glade experienced an internal breach in February 2022. The breach was a result of unauthorized individuals targeting our security systems. Since then, we have taken swift action to rectify the situation, bolster our security measures, and ensure the safety of our clients and the integrity of our business.
Recovery and Law Enforcement:
Following the breach, we reported the incident to the appropriate authorities, leading to arrests and the recovery of some of the stolen funds.
The Economic and Financial Crimes Commission (EFCC) is actively investigating the case, with efforts to recover the remaining funds ongoing. Importantly, it's essential to clarify that customer funds remained secure and unaffected throughout this process.
Customer Fund Safety:
Customer fund safety is a top priority for Glade. We have taken several measures to ensure the security of our clients' funds, including the implementation of advanced encryption techniques, regular security audits, and a dedicated security team.
Our partnerships with financial institutions that adhere to strict financial regulations also ensure that customer funds are held in segregated accounts and safeguarded.
Reinforced Security Systems:
Our commitment to enhancing customer fund safety led us to reinforce our security systems. This involved implementing stronger encryption techniques to protect customer data, conducting frequent security audits to identify and mitigate potential vulnerabilities, and maintaining a dedicated security team to monitor and address threats in real-time.
Employee Accountability:
Regarding the employees involved in the breach, Glade immediately terminated their employment. Legal proceedings were taken to recover some of the stolen funds. The police have arrested accomplices, and the EFCC has charged others in court.
Investor Communication:
Our investors were promptly informed of the breach, and we maintained transparency throughout the process. TechCabal's report may have given the impression that investors were unaware of the situation, but this is not the case, and in no way did we ever have any issue with our investors, as wrongly speculated by Techcabal.
Terminating Temitope Hundeyin's Contract:
It's crucial to clarify that Temitope Senami-Hundeyin, also known as Tope Tunde-Alli, was not a founding team member of Glade. We were looking for a COO in late 2021.
We interviewed her and other candidates but had to choose her because other qualifying candidates were unavailable then, and we needed to fill the roles immediately.
- Advertisement -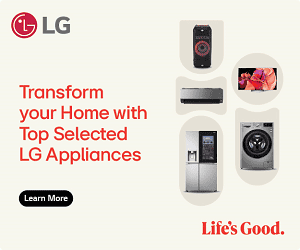 She joined in March 2022, and her contract was terminated in March 2023 due to performance issues and a breach of her employment contract using the company contacts and assets to build her fintech startup while still employed and earning a salary in Glade, terminating her contract is unrelated to the breach incident in February 2022.
I distinctly recall that a number of the team members in operations had reservations about working with Temitope due to her high-handed management style and poor team leadership, which led to the departure of at least three employees who found her approach challenging to work with.
Furthermore, she introduced a personal assistant and advocated for the company to hire a personal assistant for her. However, I rejected this suggestion, as I believed that hiring personal assistants for her as the COO or anyone else, including me, was not feasible for a pre-seed stage company, given our budget constraints at the time.
Subsequently, it was revealed that Temitope had granted unauthorized access to this personal assistant she brought in, allowing her to participate in meetings on her behalf and even issue directives to some staff members.
This revelation prompted me to take immediate action by revoking the unauthorized privileges of the person. This incident may have contributed to the issues surrounding Temitope's tenure at the company, but the right thing needs to be done
Looking to the Future:
Glade is dedicated to maintaining the highest standards of professionalism, transparency, and accountability. Our ongoing efforts include improving corporate governance practices, enhancing security measures, and developing innovative solutions to meet the evolving needs of our customers and stakeholders.
In conclusion, the article by TechCabal has presented a distorted view of Glade Inc. Our commitment to our customers, partners, and stakeholders remains resolute.
We will continue building solutions our customers love, foster a team culture that thrives on dedication, and improve our corporate governance practices. We remain dedicated to customer protection, trust, and transparency in all our business endeavours. Read the company statement here.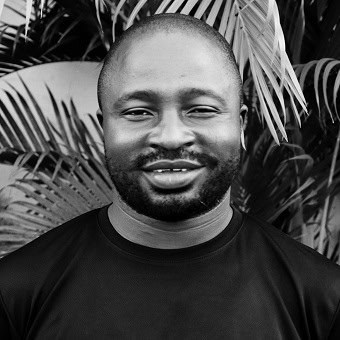 Related Topics
Paschal Okafor
is
NaijaTechGuide Team Lead
. The article
Addressing the TechCabal Report: Setting the Record Straight
was written by . The article was last modified:
October 24th, 2023