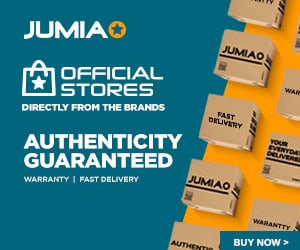 Are you looking for information on, how to cheat, or bypass your electric energy meter? Sorry to disappoint you. This page does not contain any information on illegal meter connection. Rather, it contains information on cheating the energy meter without breaking the law. In fact, the appropriate title for this page would have been 'Tips on reducing your electric energy bills'.
However, we chose this title because of popular demand. With the deployment of energy prepayment electronic meters in Nigeria, Nigerians are now looking for ways of reducing their energy bills.
Metaphorically speaking, you are cheating your energy meter if you can maintain your present lifestyle and yet reduce your spending on electric energy. This page contains common sense tips on how you can reduce your electric energy spending from this month.
Replace lighting with energy efficient light bulbs
Lighting points believe it or not are one of the highest contributors to your monthly energy bill. So if you are serious about saving money on electricity you should take lighting serious. Those 40w, 60w, 100w and 200w incandescent bulbs that you are currently using consume lots of power and are very inefficient. The larger or brighter they are the more electricity they consume.
You can feel an immediate reduction in your electricity bill if you simply change your inefficient incandescent bulbs with energy efficient light bulbs. For example if a house has five 100w incandescent light bulbs that are turned-on an average of five hours/day, the bulbs will be consuming 2.5 units (Kwh) of energy per day. Assuming a rate of N12.89/unit of electricity in Nigeria, the cost will be 22.23 Naira/day.
This figure might look small but by the time you calculate the cumulative cost over 30 days, it will add up to N966.75 (75 units). This figure is just for five bulbs, you have not added other gadgets and the monthly fixed charge.
If however, you replace the incandescent bulbs with energy efficient light bulbs significant savings will be made. Domestic energy efficient light bulbs consume between 6w and 36w. Assuming, you replace the 100w bulbs with 2 x 20 w energy efficient bulbs, 2 x 20w fluorescent tubes, and one 26w energy efficient bulbs your consumption per day under similar conditions will drop to 0.53 units or N6.83. Monthly cost for your energy will drop to 204.90 Naira (a 78.8% drop)
Well, you can see the huge savings that is achievable simply by being smart. Although energy efficient light bulbs are more expensive, they last longer and will eventually pay for the cost many times over. Hence they are good value for money.
Buy energy efficient gadgets
Although replacing your light bulbs with energy efficient ones is the fastest, easiest and cheapest way to reduce your electricity bill you should not stop there. When buying gadgets in the future be mindful of power ratings. Always buy gadgets that are competitive in energy consumption.
Gadgets that consume lots of energy include: electric heaters, refrigerators air conditioners, and electric pressing iron. When buying this devices look for models that are efficient. There are ratings like EnergyStar and EnerGuide to help you. Gadgets with these ratings are certified to be energy efficient.
Televisions, computers and DVD/VCD players have a potential of consuming lots of energy as they are usually operational for longer hours. TVs and VCD/DVD players are available that use less than 20w, buy those. If you are using one of those old 80w to 90w TVs it is surely having a big impact on your electric bill.
Buying energy efficient gadgets is a smart way of saving energy. Such systems are more expensive but are good value for money.
Ensure your thermostats are working
Heating and cooling gadgets that consume lots of energy, like refrigerators, air conditioners, electric heaters and electric pressing irons usually comes with thermostat. One important function (although not its main function) of the thermostat is to stop these gadgets from operating continuously.
Once the target (preset) temperature is reached, the thermostat automatically switches off the gadget. The gadget is switched back on when temperature rises or falls below the preset temperature by a threshold. This intermittent on-off switching saves energy.
If the thermostat fails, these gadgets operate continuously, increasing energy consumption and hence increasing your electricity bill.
If you notice that the thermostat in any gadget is faulty replace it as soon as possible in order to continue benefiting from the energy saving.
Security lights
Security lights could also be contributing to your high electricity bills. For example if you have two security lights of 100w each and you leave them on for eight hours/night, it will contribute N618.72/month (48 Kwh) to your electricity bill.
If you always forget to turn off the security lights in the morning, this figure may rise to up to N1,856.16/month (144 units). If you are using the high energy consuming halogen lamps your energy consumption will be much higher.
To save cost on energy, look for energy efficient lamps and light bulbs for your security light. If you always forget turning off your security lights you should look for automated systems that will contain sensors that will automatically switch on at night and switch off very early in the morning. You can add switching off your security light in your to do list on your mobile phone so that it reminds you.
More energy savings may even be achieved with systems with motion sensors that will turn on only when movement is detected. Look for technology options that suites you.
Stop bad habits
Your habits may be contributing to your current high electric energy bill. As mentioned earlier lighting points contribute a lot to your electricity bills. Some households have the habit of switching almost all lights in the house on at night. Some lights that are almost never turned off include toilet, bathroom, kitchen lights, and so on.
You should start by changing all your lighting points to energy efficient lights or florescent tubes. Then you must ensure that lights are turned on only when required. If you find this difficult, technology will come to your rescue.
There are systems that will automatically switch on a light only when there is someone to use it. These systems are great for the bathrooms, toilets, passages and so on but can also be used in any room.
Of course, it will cost you some extra cash.
You should also ensure that only gadgets in use are turned on. Do not leave the TV on if you are not watching. Buy an automatic on-off switching security lighting system before travelling on a holiday, say Christmas.
We hope this will help you cheat your energy meter and save money on electricity.
Energy Related Topics
Paschal Okafor
is
NaijaTechGuide Team Lead
. The article
Cheating Electric Energy Meter for Energy Savings
was written by . The article was last modified:
April 14th, 2016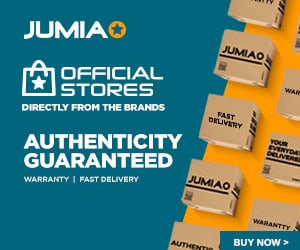 NaijaTechGuide may receive financial compensation for products/services purchased through affiliate links on this site. See
full Affiliate Disclosure Here